Hey water-guzzlers!!!
Some of you probably remember the hydration challenge I did in January. Can you believe it's been 3 months since then? What?
I felt so incredibly good during that hydration challenge (I drank 3 liters of water per day for 30 days). I also ended up being able to donate $150 to Charity Water because of all of you who participated – so thank you!! Because of that, 5 people who didn't have clean water before will now have access to clean water. That makes me want to cry.
Admittedly, during February and March I didn't focus on water drinking as much, and I could really feel a difference in my energy levels and overall quality of life.
That's why I decided to start another hydration challenge this month. This time, I set up a formal donation page on Charity Water and I would love to raise enough money for 20 people to get clean water.
Just like I did last time, I'll donate $5 per person again at the end of April for anyone who comments on the blog saying you made a point to increase your personal water intake for the month, and how it made you feel.
ALSO – at the end of the month, I'll send a hydration-related prize to ONE person who tags me on instagram @jennysansouci during the month of April and shows me the water you're drinking. :)
Don't worry, I'll send an email out to my whole email list at the end of the month to remind you to comment so I can donate on your behalf! (GET ON MY EMAIL LIST HERE!) 
I'm drinking 3 liters per day again, but I welcome you to join me with whatever amount feels right to you (I suggest you try for at least 2 liters!)
I'd also be THRILLED if you guys wanted to donate to Charity Water on your own, which is why I set up the official donation page. There's no obligation to donate, of course, but it's a crazy good cause!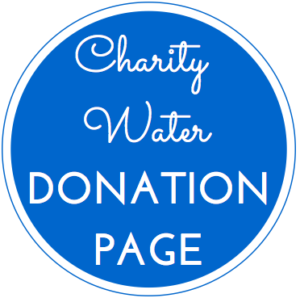 100% of your donation will go to Charity Water to fund water projects and help get more people access to clean water. (It's all done directly through Charity Water, for complete visibility in where your money is going)!
Healthy Crush – Charity Water Donation Page
Follow me on instagram if you want to check out my hydration challenge updates. I'm using the same hashtags as last time — #hydrationchallenge and #hydratedallthetime.
HYDRATION CHALLENGE TIPS:
Use a water-tracking app. I'm using one called waterlogged (it's free).
Use a re-usable water bottle where you can accurately track how much you're drinking (I love the Klean Kanteen 27-oz bamboo top bottle – it's almost a liter, so I aim to drink about 4 per day).
Don't drink too much before bed. Even if it means having a little less water than you planned, it's not worth disrupting your sleep by chugging a bunch of water.
You don't have to go crazy about it. Just increase your water intake, consciously, for the month of April.
Post a comment on this blog post at the end of April telling me how the challenge went for you, and I'll donate $5 to Charity Water on your behalf (as I mentioned, I'll send out an email to remind you to do it – get on my email list).
Post a photo of your water on instagram and tag @jennysansouci anytime throughout the month of April to enter to win a prize. Easy peasy.
Let's drink. Are you in? Start now!! It's the best way to enhance your health and well-being immediately — AND help others do the same. It's a beautiful thing, my friends.
It doesn't matter what day you're reading this, just start drinking water!
Thank you.
Love,
Jenny