I've always loved avocados. They are one of my favorite foods, for sure. But I never really knew what avocados really had the potential to be like until I tried them in California. They are so incredible out here! They seem creamier, richer, and have a lot more flavor than the avocados I've eaten on the east coast. When I tried guacamole freshly made from the Hollywood farmer's market, I was like WHAT! This is crazytown bananas good, I could just eat it with a spoon. Actually, the other day at Hermosa Beach, my sister and I shared a bowl of guacamole with forks. Forget chips, Cali guac doesn't even need 'em. The reason the avos taste so good out here is because they are grown here and are super fresh. So being out in LA has given me a newfound appreciation for avocados and I wanted to dedicate a whole blog post to them to show them some serious love.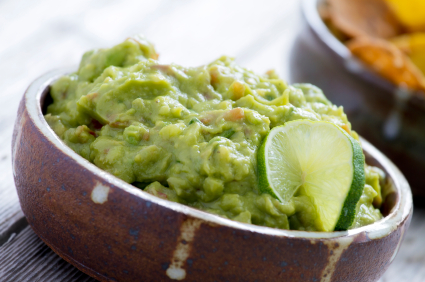 Avocados are awesome because they are a natural, plant-based way to add rich delicious creaminess to any meal. They're also great for your skin, packed with vitamin E and nutrients. They are one of the best foods for beauty! They're beautiful to look at, too.
When I was writing this post, I did some research on the health benefits of avocados, but what I really wanted to know was what's the COOLEST health benefit that avocados have? I decided to ask the avocado expert, my friend David "Avocado" Wolfe. I knew he'd have some wild answer, which he did:
"The 7-carbon chain sugar in avocados that normalizes blood sugar levels and staves off diabetes."
Pretty rad.
You can read more about the health benefits of avocados here.
Honestly, the fact that avocados even exist make me awe-struck by nature and what we're provided with to eat on this planet. I mean, why are we eating processed, packaged crap when things like avocados exist naturally?! Come on!!! This is nuts.
There are so many ways to enjoy these green magical treats. One of the best things to do is just slice up an avocado, squeeze some lemon juice on it, and sprinkle coarse sea salt on it.
Here are some of my favorite avocado-infused recipes: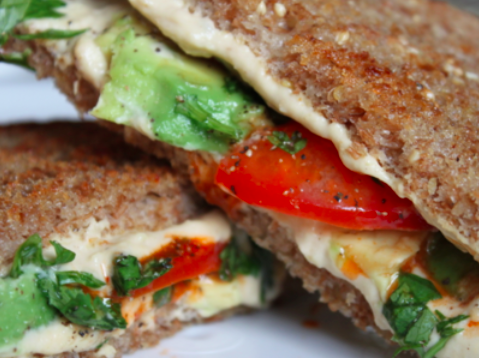 Grapefruit Kale Salad

Quinoa Egg Bowl

Berry Avocado Summer Salad
Are you in love with avocados like me? Feel free to share your favorite way to eat avocados in the comments!!