Happy 4th of July! Get ready for the perfect summer salad. Adding berries to salad is one of my favorite things to do in the hot weather – and this bright, refreshing mix feels oh-so-summery. Bring it to a BBQ or party and you'll immediately be crowned the guest of honor. It's THAT good.
Ingredients:
Mixed greens (I used a container of Organic Girl SuperGreens)
1 red onion, chopped
1 cucumber, chopped
1 avocado, sliced
1 cup sliced strawberries
1 cup blueberries
Dressing: The Simplest Salad Dressing
Mix greens, cucumber and onion together with dressing. Top with sliced avocado, blueberries and strawberries.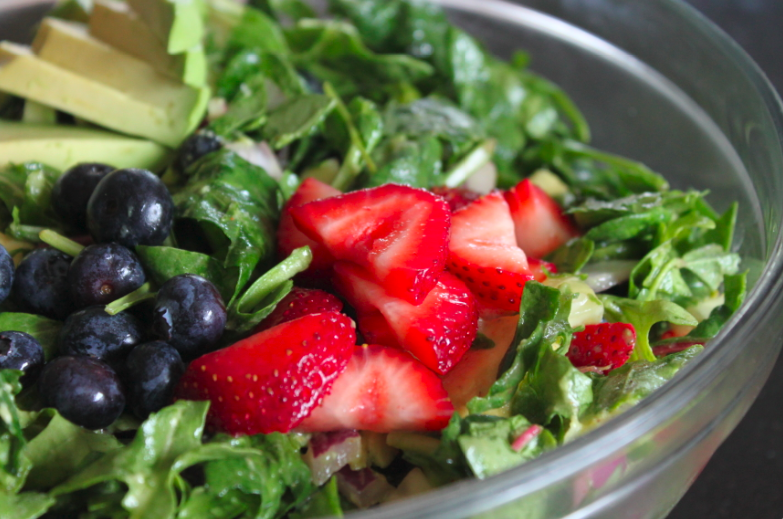 Mix gently. Serve. Eat. Freak out! This salad is PERFECTION.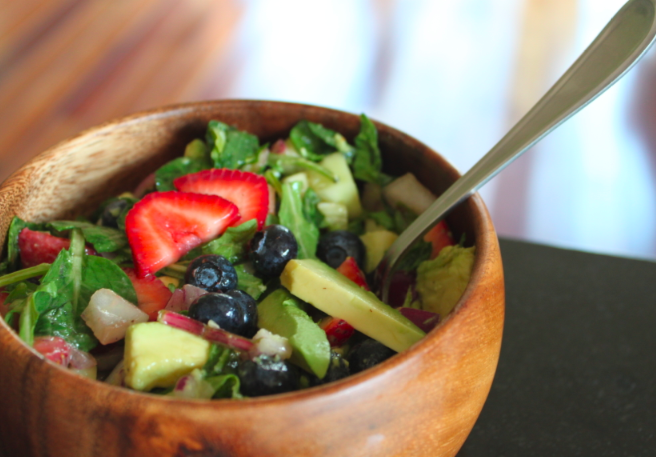 Happy SUMMER!