Warning: stop reading now if you don't want to be introduced to something so good it should be illegal.
As part of my Vitamix giveaway (it's almost over!!) I've been creating a week's worth of green smoothies. This is my 7th one!
NOTE: This is more of a green "milk" consistency than a smoothie. But that's really irrelevant.
There's something incredibly absurd – completely unreasonable, even – about how good this is. It's absolute magic. I'm not exaggerating. Once you make it you'll understand.
If it were a song, it would be this song.
First off, I should give Juice Press some serious props because they're the ones who came up with the base for this recipe.
In October when I did the Whole30, I picked up one of these Black Label drinks from Juice Press, knowing full well I pushing it as far as Sex With Your Pants On food goes. When I took a sip, my first thought was "this isn't legal." I was walking in the East Village at night and I looked around, paranoid, wondering if I was about to get arrested.
Luckily, I didn't get arrested….so that's nice. Now I'm here to share this recipe with you.
The Black Label drink from Juice Press: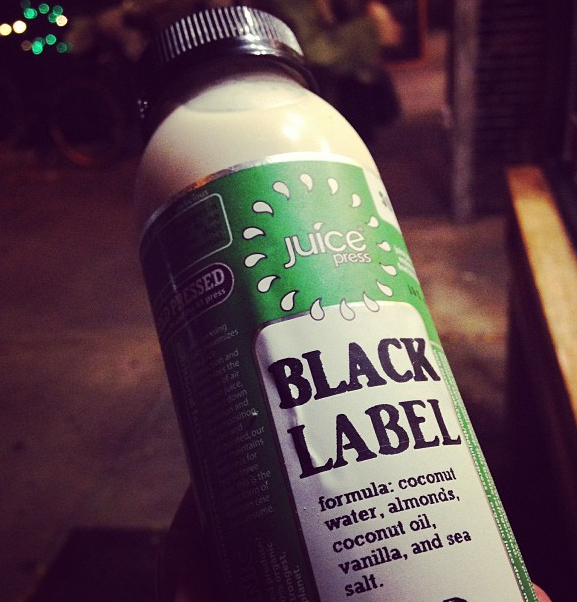 So that's what I had to go on. First, I decided to create the Black Label: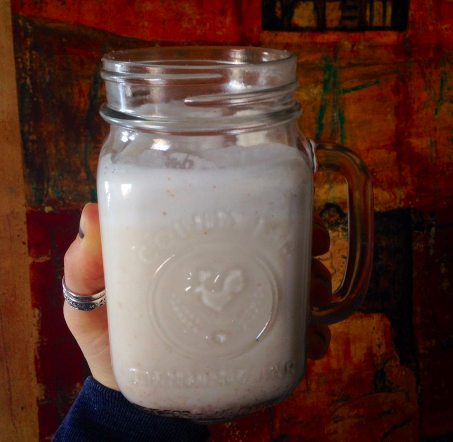 It came out ridiculous, and I knew it was time to pump it up and make it green. I added spinach, and it became….a totally badass green drink. It makes bad look so good!!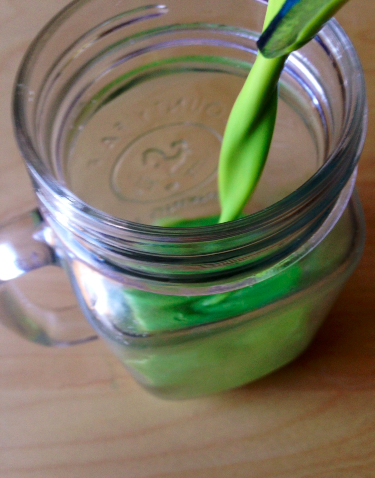 Interested? If you dare, come a little closer....
This recipe is for courageous warriors of magical alchemy only.
Serves 2.
2 cups coconut water (NOT some BS coconut water like Vita Coco or Zico. I'm talking coconut water that actually tastes good and has a sweetness to it. I like Harmless Harvest, but there are plenty of other good ones out there like Taste Nirvana, Blue Monkey, and Amy & Brian's).
2 cups spinach
1/4 cup raw almonds (soaked overnight)
1 tbsp coconut oil
1/4 tsp vanilla
pinch of sea salt
Blend in Vitamix.
Drink it out of a wine or champagne glass, because that's obviously what unreasonable people would do.
Now go ahead. TELL ME THIS ISN'T THE BEST THING YOU'VE EVER TASTED. It's utterly unmessablewith.
Couple days left to enter my Vitamix contest. Picking the winner on Feb 1st!
Let's go with this freak show, it's outrageous.