You may be interested in these:
Springtime is approaching us (yay!) and that means it's time to celebrate. Every day should be a reason to celebrate, of course, but there's just something a bit magical that happens when spring comes along…a little more sunshine on our faces, a sparkle in the air.
There is no better way to celebrate, in my opinion, than with raw chocolate. (Surprise, surprise). :)
You all know that one of my favorite raw chocolate companies is
Gnosis
, for so many reasons. They are super particular about ingredient quality, which as a Virgo I highly appreciate. I tend to be a bit puritanical at times (not alllll the time…but ok, a lot) and Gnosis always passes my perfectionist test.
Gnosis always has awesome seasonal treats, and they don't fail to deliver in the springtime category. I tried all of these chocolates and whoa..I honestly shouldn't be surprised at how delicious they are, but still, my mind is blown every time I try a new Gnosis truffly treat. These things are like a burst of springtime in your mouth!
And guess what… I'm doing a giveaway!!! I know. Best news of the day!
Check out the goods:
Vitality Truffles
: an assortment of 4 fruity and flowery raw truffles, infused with herbs for cleansing and detox (yes, you heard right, chocolate can be cleansing and detoxing)!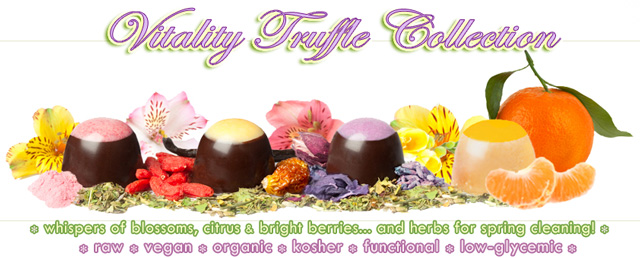 Golden Chocolate Egg
 – as adorable as it is delicious and nourishing – a truffle style 'egg' filled with stone ground cashew creme and cleansing herbs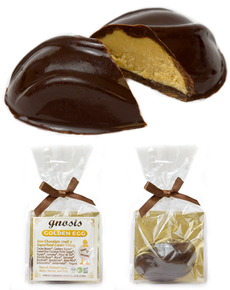 So here's how to win:
Comment below and tell me your favorite (healthy) thing about springtime. All comments need to be in by Sunday, March 31st, 2013. I can't wait to be inspired by your springy ideas. Hopefully we can all inspire each other to ring in the spring with love, gratitude, appreciation, excitement, and best of all – raw chocolate!!
Yippee!
HAPPY SPRING TO YOU!
*If you want to order some of these spring chocolates, you can still get them in time for Easter if you order by 3/27/13 at 12pm EST!
Order now
(Contest closed!)