Yesterday for the 4th of July, my friend Tricia made awesome black bean burgers (recipe from this cookbook) and left a plate of collard greens to wrap them up with. Tricia is always coming up with awesome ways to make health-supportive, nourishing food taste great. This was genius and seriously delicious – a total crowd pleaser. These collard green wraps are living proof that you don't have to stuff yourself with processed crap just because you're at a party or BBQ. You can, in fact, eat party food and get your greens on at the same time!
Why raw collard greens instead of bread?
They are packed with vitamins, minerals (including A, C, K and calcium) and antioxidants for glowing, vibrant health – you can't say the same about that white bun
They are gluten free
They are big and super sturdy so they're great as a sandwich, burrito or burger wrap
You'll feel less stuffed, which means you can have more fun!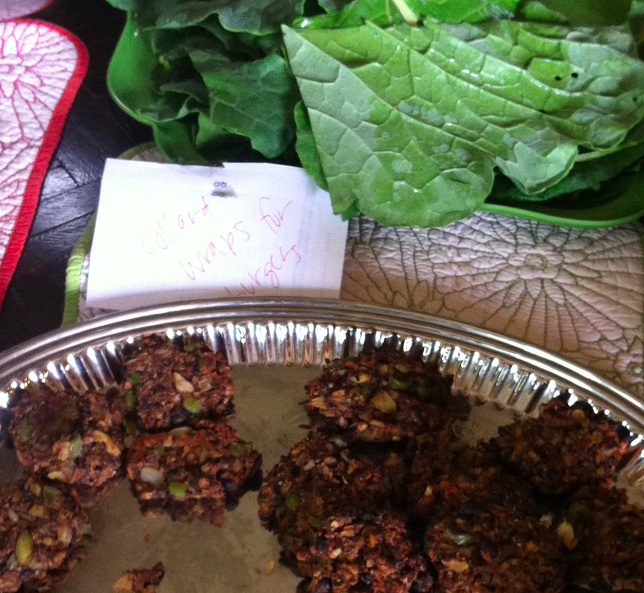 Above – black bean burgers and a plate of collard wraps. Below, my burger on a collard green with a generous scoop of guacamole.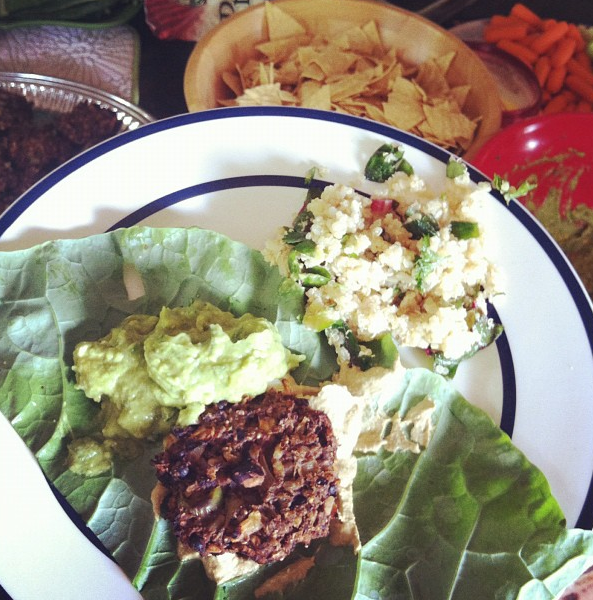 Wash collard greens well, cut off the thick part of the stem, fill with fillings and roll up!
Ideas for collard wraps:
Any sandwich or burger
Hummus + veggies
Burrito or taco fillings – don't forget the guac and hot sauce!
Anything you'd normally stick between two slices of bread or inside a tortilla
Awesome.