These healthy little nori rolls are exquisitely good and fun to make! I was turned onto the idea of nori rolls last week by my homegirl Robyn, who taught me how to make them. I adapted this recipe a little bit from the one I found in Kris Carr's Crazy Sexy Diet. They are so easy, totally vegan, and make the perfect meal!!
Ingredients (serves 3-4)
4 nori seaweed sheets*
2 cups short grain brown rice
1/2 cucumber, thinly sliced
1 carrot, thinly sliced
1 avocado, sliced
2 scallions, thinly sliced
1/2 cup sprouts
1/4 cup grated ginger
1/2 cup tamari
2 tbsp tahini
1 lemon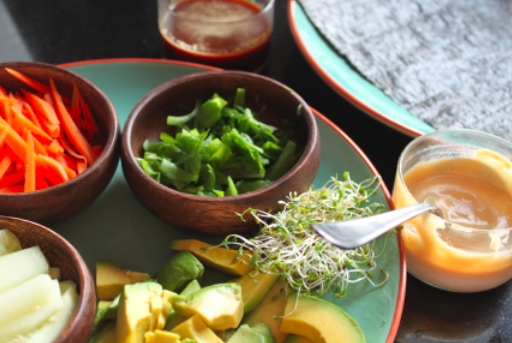 Place your nori sheet shiny side down. Spread a thin layer of rice evenly over the nori.
Mix the juice from 1/2 the lemon into the tahini to make a thin sauce. Spread a very thin layer of the tahini sauce on the rice. Cut the other 1/2 of the lemon into a few slices.
Place cucumber, carrot, avocado, scallions and sprouts on top of the rice. Squeeze a slice of lemon over the toppings.
Roll nori tightly from the bottom and wet your fingers with water to seal the roll.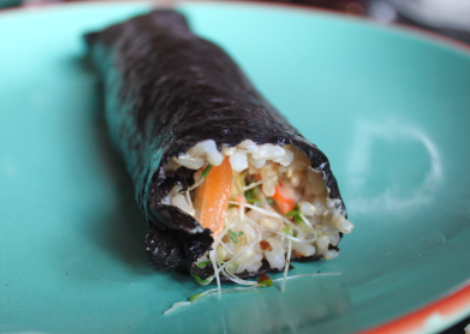 Either cut up into small pieces, or simply cut in half!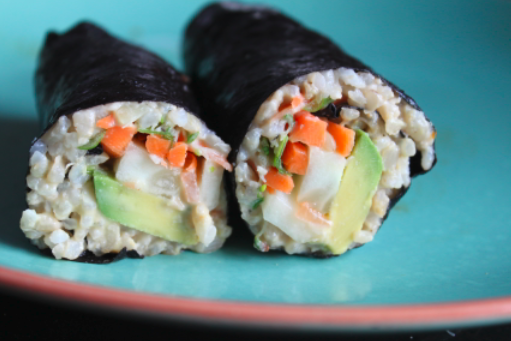 Mix the grated ginger into the tamari and use it as a dipping sauce! I put the ginger & tamari into my Vita-Mix and blended it up.
*If you're not a fan of seaweed, you can make lettuce wraps instead, using collard greens or other lettuce of choice!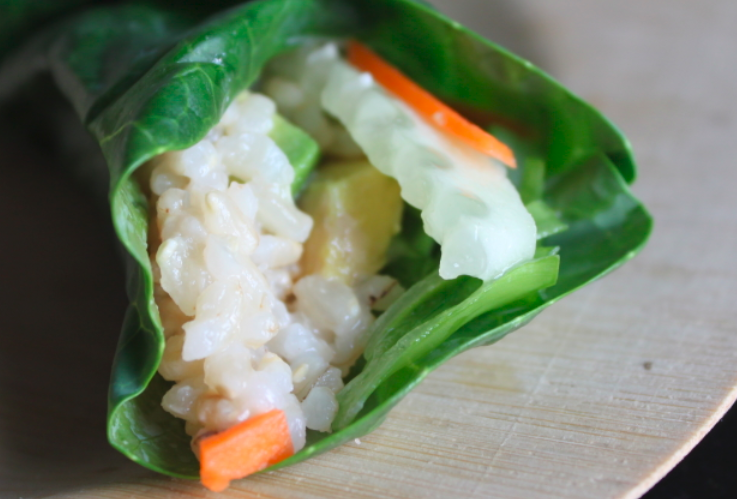 DELISH.