Hey curious coconuts.
I planned on cleaning out my inbox today but it was intimidating so I fell asleep instead. Does that ever happen to you!? Man. Such good intentions. I'm leaving in about an hour to head to dinner in Manhattan with my hormone expert friend, gotta keep up to date on the latest findings in hormonal health. Always!! I LOVE THAT STUFF (nerd alert). But before I go, I'm gonna share some fun information with you about last night's book launch with integrative and functional medicine doctor Frank Lipman!!
As you guys already know, I'm really psyched about Dr. Lipman's book that just came out — The New Health Rules.
The reason I'm so pumped about it is because this book is filled with the tips and health solutions we give to patients at the Eleven Eleven Wellness Center in NYC, where I work part-time for Dr. Lipman as a Health Coach. The book is literally the coffee table version of what we suggest for health and healing – it's so straight forward and so easy to read.
The photos are beautiful, too!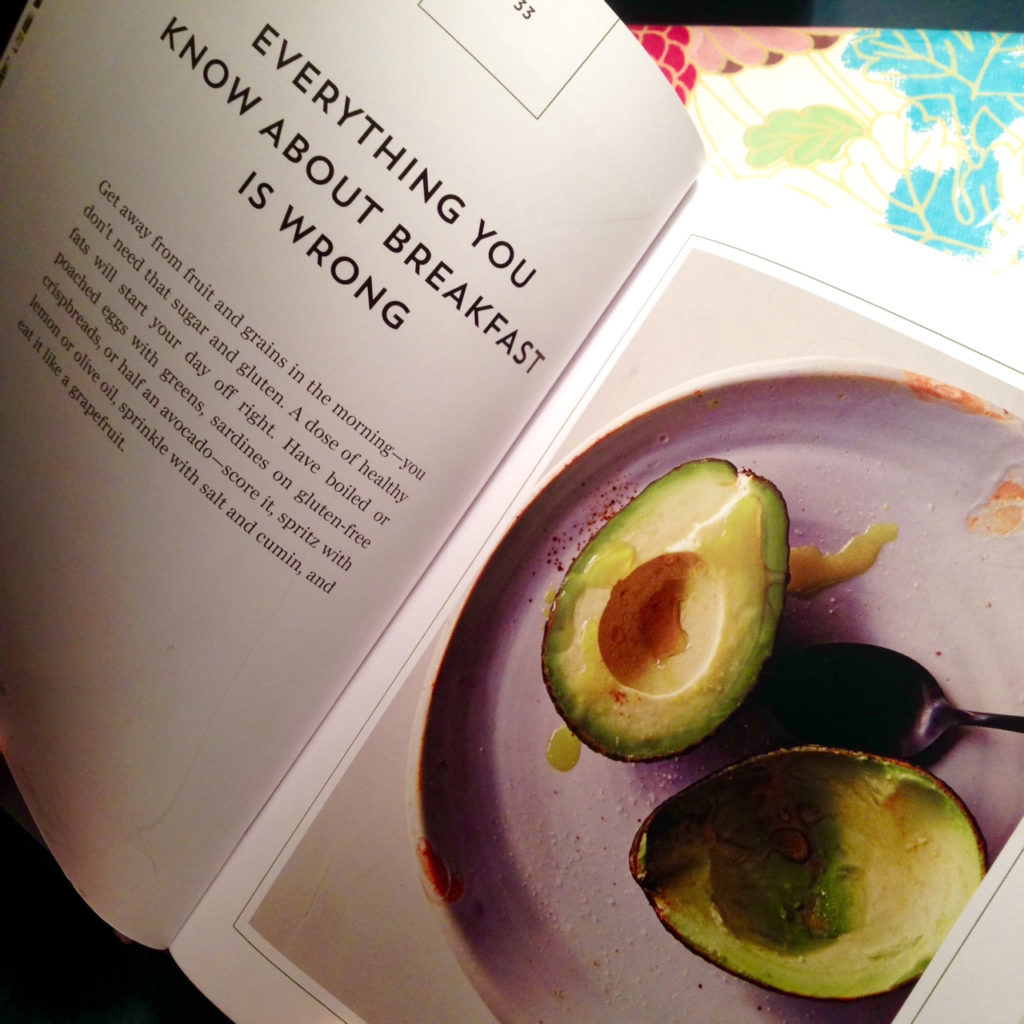 I went to the book launch last night (300+ people came, it was awesome!) and there were some funny antics on stage to get Dr. Lipman to share some of his strong and hilarious opinions. His co-author Danielle Claro brought a bag of "typical" household items, and Dr. Lipman had to react to them. I posted about it on instagram and a couple people asked for details, so here's what he said. :)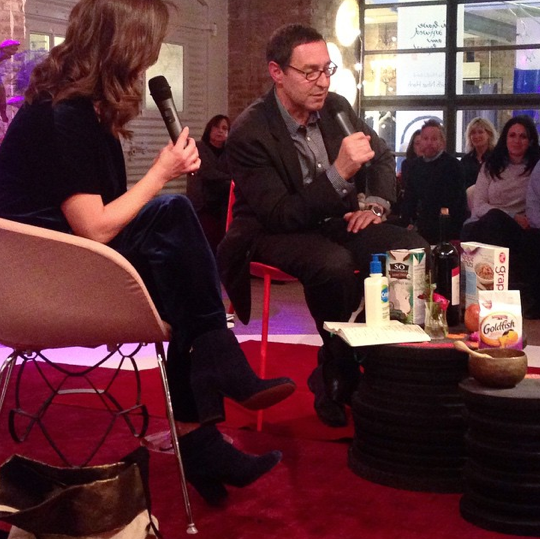 Red Wine: "Liquid sugar. I think any health benefits related to red wine are more about the circumstances in which people drink it – in community, with family and friends, to celebrate. I think celebrating in community with others is healthy, but I don't consider red wine a 'health drink' on its own."
Grape Nuts Cereal: "Get over the idea that eating cereal for breakfast is healthy. You want to start your day with protein and healthy fats. My favorite breakfasts are a protein shake (made with grass-fed chocolate whey protein, avocado, chia seeds, blueberries, greens, MCT oil, coconut milk (here's the recipe) — or eggs. I love eggs – look for pastured organic eggs. Eat the whole egg, not just the egg white!"
Goldfish Crackers: "Pure crap. Why would you feed this to your kids?"
I checked out the ingredients and he's right. (Read why Food Babe calls this one of the most dangerous products on the supermarket shelves).
(MADE WITH SMILES AND UNBLEACHED ENRICHED WHEAT FLOUR (FLOUR, NIACIN, REDUCED IRON, THIAMINE MONONITRATE [VITAMIN B1], RIBOFLAVIN [VITAMIN B2], FOLIC ACID), CHEDDAR CHEESE ([CULTURED MILK, SALT, ENZYMES], ANNATTO), VEGETABLE OILS (CANOLA, SUNFLOWER AND/OR SOYBEAN), CONTAINS 2 PERCENT OR LESS OF: SALT, YEAST, SUGAR, AUTOLYZED YEAST, LEAVENING (BAKING SODA, MONOCALCIUM PHOSPHATE, AMMONIUM BICARBONATE), PAPRIKA, SPICES (CONTAINS CELERY) AND DEHYDRATED ONIONS.)
Cetaphil Lotion: "This is full of chemicals, and what goes on your skin goes into your body. Ideally you'd be able to eat your cosmetics (using coconut oil as a moisturizer, for instance). It's much easier to find healthier skincare brands these days. Check out CV Skinlabs, Tata Harper, Joanna Vargas, etc." (Look at this blog post for more ideas).
An Organic Apple: "If you're going to eat this apple you definitely want to choose organic, but some people may be sensitive to having too much fruit. I thought I was healthy when I was eating a lot of fruit and whole grains, but it turned out I was pre-diabetic! I feel much better eating less fruit. It's not that fruit is bad, but for some people, they eat a lot of fruit, and it's too much sugar. If you're going to have fruit, have it with some fat like almond butter. And don't drink fruit juices, eat the whole fruit."
So Delicious Coconut Milk: "I love coconut milk, but some people may be sensitive to the carageenan in this one (carageenan is a thickening agent that can cause digestive issues and inflammation, for starters). Look for a coconut milk or almond milk without carageenan. In general I'm not a fan of cow's milk in most cases. Sheep and goat's milk products (or raw milk, if you can find it) are often easier on digestion for people."
(And, actually, I just found out that So Delicious has been working hard to get the carageenan removed from their products (awesome!), and they have a list of what's carageenan-free, including many of their coconut milks)! Read your labels.
Ok, that's the dish from Dr. Lipman. What do you think? If you want to know more about his health philosophy, pick up a copy of The New Health Rules!
Also, if there's a particular food or product you'd like to know his (or my) opinion on, lemme know in the comments!
xo
P.S. Dr. Lipman's Health Coaches (there are 8 of us!) were trained at the Institute for Integrative Nutrition.