You see them on the side of your plate at restaurants. You get a slice on the rim of your drink. You squeeze the juice into recipes. Lemons make everything taste brighter and fresher. They're one of my favorite ways to enhance a meal….so let's explore why lemons have the power to enhance your health, too!
Drinking lemon water first thing in the morning stimulates your body's natural process of cleansing and detoxifying. It increases your liver's detoxifying enzymes and helps to cleanse your system of impurities – there's a reason why lemon is an ingredient in so many cleaning products! ;)
Lemons work wonders for digestion. They help your body eliminate waste more efficiently and can reduce heartburn and bloating. Lemons can also help to fight infections (they are antibacterial), dissolve kidney stones, and are very alkalizing to the body — raising your overall level of vitality and ability to fight illness.
Lemon juice can help balance your blood sugar, which aids in weight loss. One of the fat-burning tips Tim Ferriss recommends in the 4-Hour Body is squeezing lemon juice on your food, as it can lower the body's glycemic response to the meal (a lower spike in blood sugar).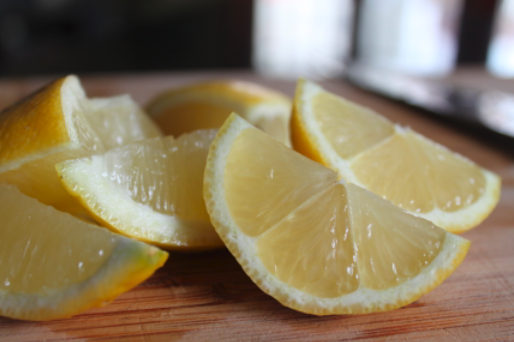 Important tip to remember — lots of people ask me if the bottled lemon juice is just as good as fresh squeezed lemon juice. The straight up answer is no. Why? Take a look at the ingredients of the leading bottled lemon juice brand:
Lemon juice from concentrate, sodium benzoate, sodium metabisulfate, sodium sulfate (preservatives) and lemon oil.
Eek! No! Squeeze fresh lemons in your water and on your meals. Fresh makes a big difference in taste and your body works more efficiently when you're eating fresh, whole foods.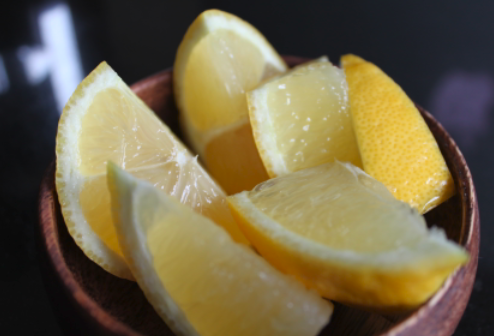 Bottom line – eat more lemons! Your body will be happy.
What's your favorite way to incorporate lemons into your life?