Recipe time! Finally, I know. I've been spending this week at the beach in the Hamptons with Gabby for my birthday. There are tons of super adorable farmer's markets all around us, and she suggested we make her famous chopped salad. Of course I agreed, and decided to capitalize on this occasion by taking pics to share with you guys. :)
Ever since I first met Gabby 5 years ago, she's been making these awesome chopped salads. Her mom makes them too, with whatever veggies are on hand. No matter what's in them, they are always great.
So we stopped by the farmer's market to see what looked the most colorful and delicious. We chose some baby heirloom tomatoes, cucumbers, carrots, orange and yellow peppers, red onion, lemon, avocado, and arugula.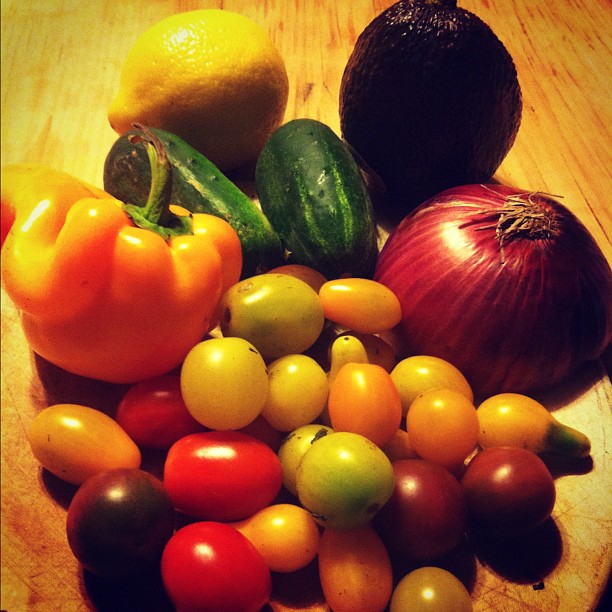 To make this salad, all you really need to do is choose a bunch of your favorite, most colorful fresh vegetables and just go to town. You can also add things like chickpeas, beans, olives, corn, beets, radishes, whatever else is in season that you love.
Ingredients:
Arugula or mixed greens of your choice
A bunch of vegetables from the farmer's market – whatever's fresh and beautiful
I recommend adding an avocado no matter what
I also love squeezing some lemon into the salad always
The most important part of the salad is that everything is chopped up really small. For some reason a salad just tastes so much better when everything is all chippity chopped into crazy bits. Trust me, it just rules way more.
First begin by chopping up all the greens.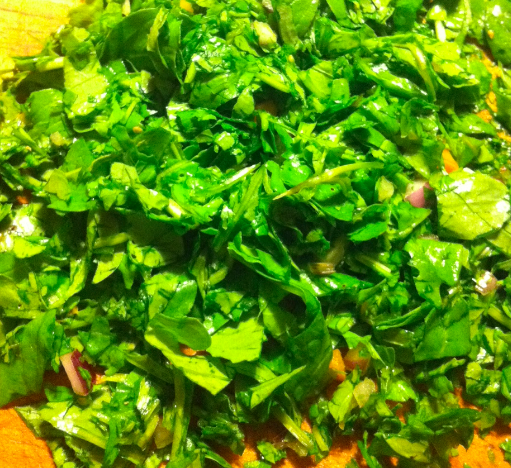 Chop up all the veggies into little cubes.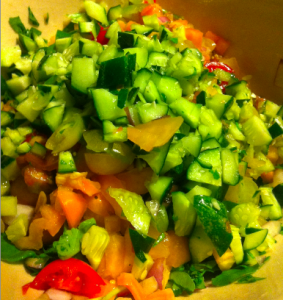 Add the veggies to the greens and mix!
For dressing, we made Gabby's favorite hummus dressing.
1/4 cup olive oil
2 tbsp balsamic vinegar
2 big tbsp hummus
salt and pepper to taste
Whisk all ingredients together! If you want it thicker, use more hummus. Simple but genius.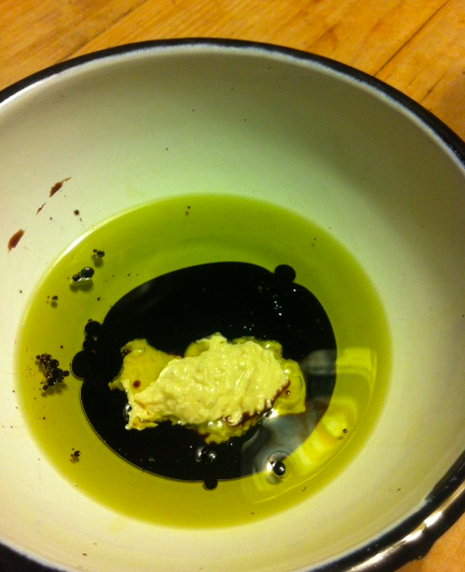 This salad just shows how easy it is to get a bunch of incredible veggies into your life all at once in a magnificently delicious way. It's so quick to make, and everyone loves it. GO make this now!
xx