Lots of people believe the only way to get calcium is from drinking milk and eating dairy products. The dairy industry does a great job at marketing! One of the first surprising things I learned at nutrition school was that the cultures in the world that consume little or no dairy products actually have the lowest rates of osteoporosis and bone fractures. Interesting, right?
Aside from that, tons of people have trouble digesting dairy products, have dairy allergies, asthma, skin problems, or avoid dairy for other health reasons. Luckily, it's super easy to get calcium from plant foods!!

Here's a nice list of plant foods and their calcium content compared to milk.
Cow's Milk: 291 mg
Yogurt: 252 mg
Sesame Seeds: 1160 mg
Collard Greens: 266 mg
Kale: 249 mg
Almonds: 234 mg
Parsley: 203 mg
Chickpeas: 150 mg
Black beans: 102 mg
Great Northern Beans: 120 mg
White Beans: 161 mg
Navy Beans: 126 mg
Figs: 120 mg
Butternut squash: 84 mg
Sweet potato: 76 mg
Broccoli: 62 mg
Navel orange: 60 mg
Spinach: 93 mg
Brussels sprouts: 56 mg
*Info based on 100g portions. Obtained from US Department of Agriculture and Agricultural Resource Service: Nutrient Database for Standard Reference.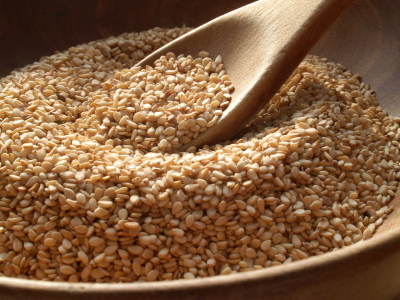 Bottom line – if you eat a varied diet rich in plant-based foods like beans and greens, you're totally good to go! Eat up!