I had honestly never thought about putting grapefruit into a salad (WHY NOT!? I don't know) until I watched Healthy Cooking Camp last week. As soon as I saw the recipe I felt like a light bulb went off in my brain. YES. Grapefruit. Avocado. In a salad. DING DING DING!
I know, I'm way too excited about this salad, but trust me, it is going to rock your socks off. The tangy, juicy grapefruit, the creamy avocado and the crunchy pumpkin seeds create an out-of-this-world tastytown combo.
Grapefruit Kale Salad (serves 2, or 1 if you "just happen" to eat the whole thing by yourself)
1 head of lacinato kale
1/2 grapefruit, chopped into small pieces
1/2 avocado
1 shallot, thinly sliced
1/2 lemon
1 tbsp pepitas (pumpkin seeds)
1 tsp olive oil
pinch sea salt
pinch black pepper
pinch red pepper flakes
Remove kale leaves from the stems. Chop leaves into bite sized pieces.
Add kale, avocado, olive oil, lemon juice and salt to a large bowl and massage entire mixture with hands until kale is wilted and covered with the dressing.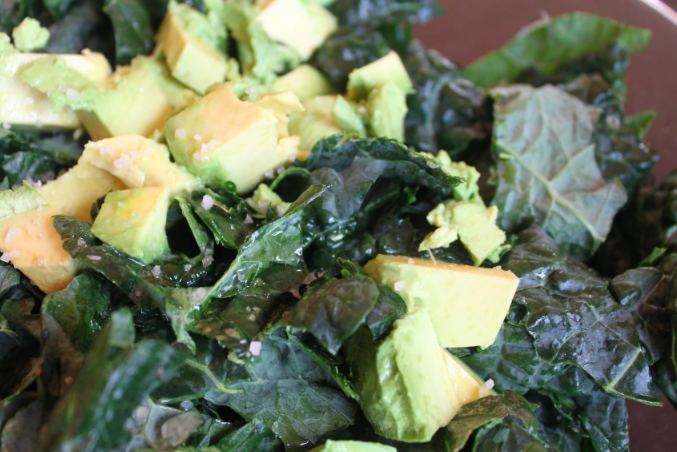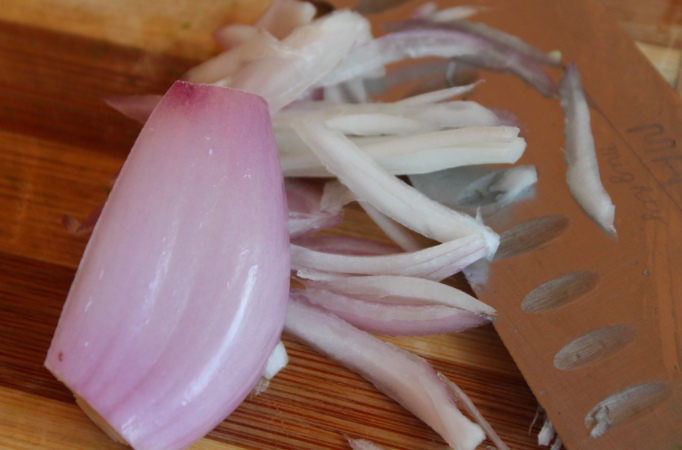 Add grapefruit, pumpkin seeds, shallot, black pepper and red pepper flakes and mix well.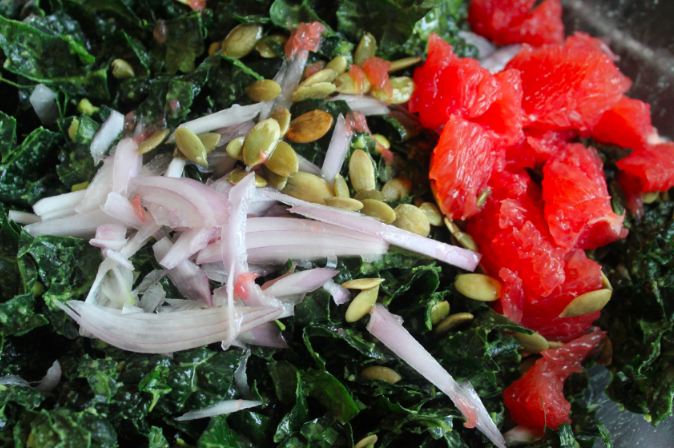 YUM!