For many years, the only green beans I ate on Thanksgiving were in a green bean casserole — complete with creamy soup, fried onions, and lots of cheese. These days, I make a more simple green bean dish — one that actually highlights the green beans instead of hiding them. The toasted almonds give this dish a nice roasty crunch!
It's super easy to make and will give your holiday plate a much-needed dose of GREEN!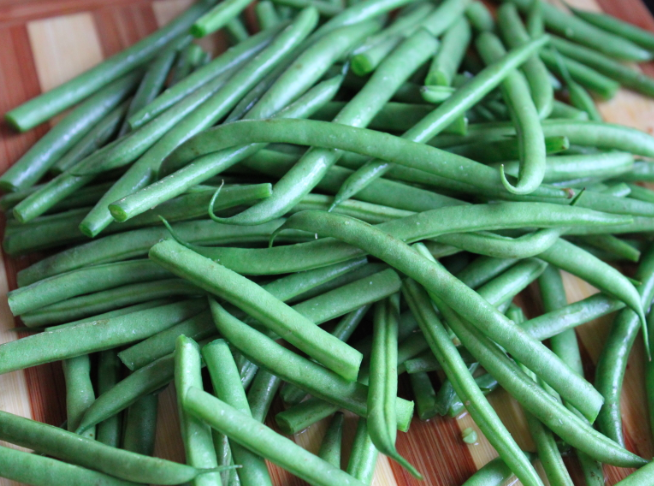 Ingredients (serves 3-4):
Green beans – about 2 fistfuls
1 shallot
2 cloves of garlic
Juice of 1 lemon
1 tbsp olive oil
1/2 cup almond slivers
Sea salt + pepper to taste
Toast the almond slivers in a dry pan on medium heat until they are brown.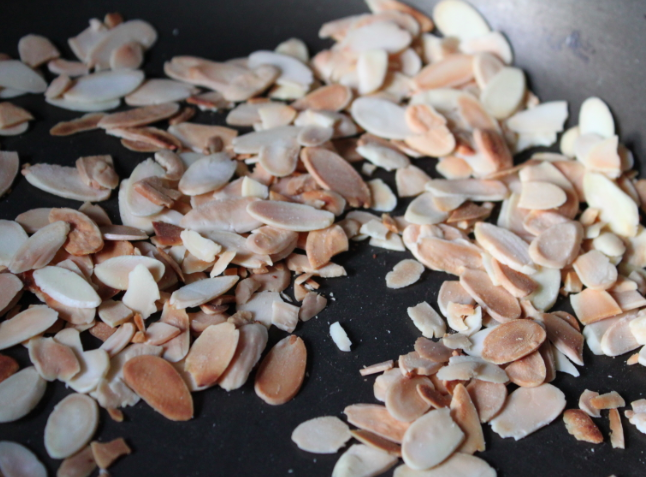 Chop shallot and garlic, add them to a pan with the olive oil. Cook until soft.
While shallot/garlic are cooking, boil a pot of water and put green beans into it — for about 1-2 minutes or until beans are bright green and a little tender. Remove from boiling water and put in ice cold water to stop the cooking.
Add beans, almond slivers, lemon juice and salt + pepper to the pan with the shallot + garlic and saute for about 5 minutes – until everything is well combined and heated through.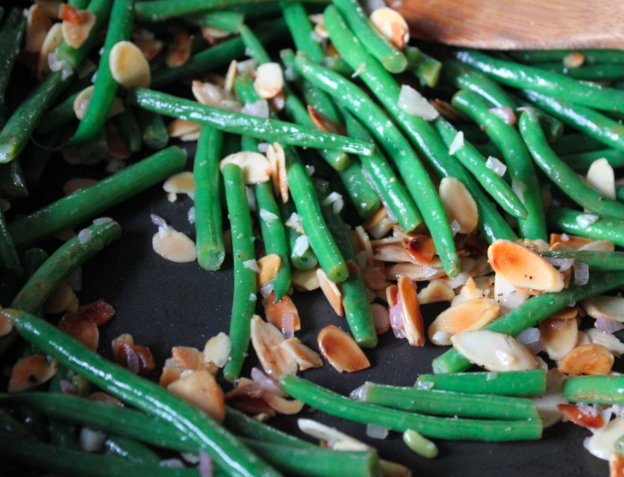 Serve!