I love guacamole. In fact, I consider it to be one of the earth's greatest gifts to humans. It's delicious, full of healthy delights, great for parties…what more could you ask for?
The one thing that gets me though…is when guacamole has too many huge chunks of tomato. I mean, I'll still eat it, but the thought always pops into my head…what if there were no tomatoes involved here? What would that be like?
I was thinking about this phenomenon today at the grocery store and I realized I had the strong desire to make guacamole out of ONLY green ingredients. I created the greenest guacamole you could ever imagine (and I snuck some KALE in there too! I WOULD)!!
This is seriously a delicious guacamole and will make your heart sing with green love. Try it.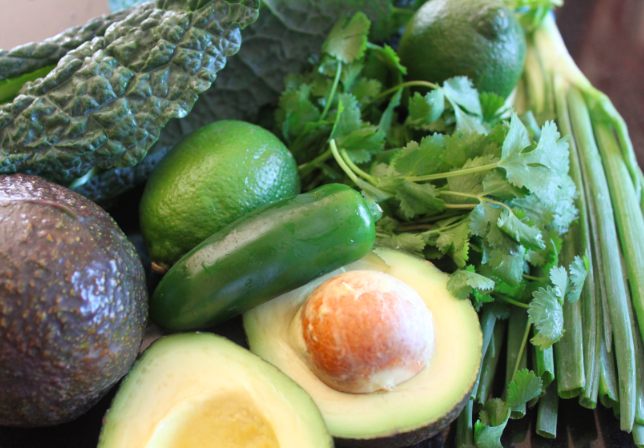 GREEN GUACAMOLE:
2 avocados
Juice from 2 small limes

1/2 cup cilantro
2 leaves lacinato kale
6 green onions
1 jalapeno, seeds removed

sea salt to taste
Slice avocado into chunks and put into a bowl. Squeeze the lime juice on top.
Chop the kale, cilantro, green onions and jalapeno until they are all finely chopped. Add to bowl.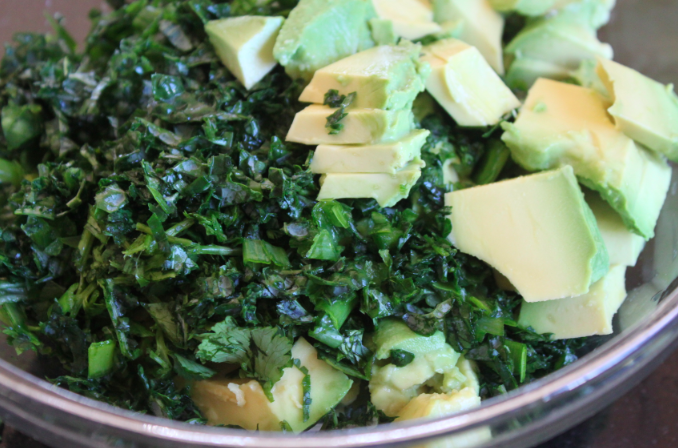 Shake in some sea salt to taste and combine everything. Mash with a fork or potato masher.
Smile with green ecstasy!