Tonight marked the 3rd time in my life that I've eaten my new favorite food.
Grilled peaches.
Back in Brooklyn, my friends Amanda and Panos would make this delicious grilled peach dish on their outdoor grill, and I learned all about how to make it before I left. I'll make it and post some pretty photos on instagram sometime soon, but I couldn't let you guys be deprived of the grilled peach knowledge in the meantime.
The reason I'm writing this now is because tonight we had dinner at our friends Amy and Rick's place, and they casually asked at the end of the meal, "do you want dessert?"
When we asked what that would entail, they said "grilled peaches." 
I immediately felt at home.
YES I WANT DESSERT!
I proceeded to watch them make the most incredible grilled peach masterpiece.
That was the true moment when I decided that grilled peaches are my favorite food of the moment. They're amazing in a savory dish or a dessert type of dish.
Let's get some details going for you.
---
The Savory Grilled Peach Dish
amanda and panos style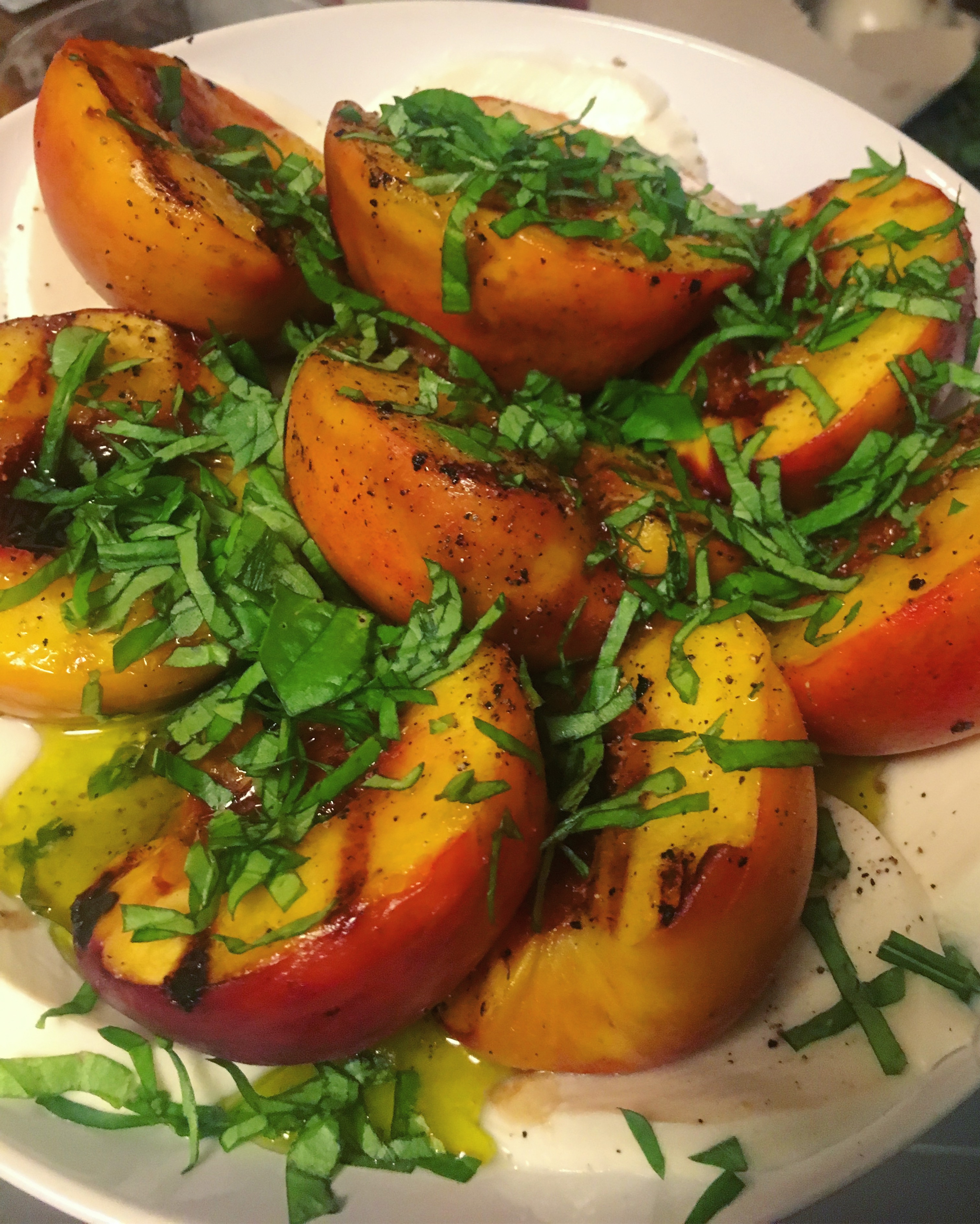 This peach dish is sort of like a tomato mozzarella caprese salad, except with grilled peaches instead of tomatoes.
You'll need:
1 ball fresh mozzarella, sliced
3-4 peaches, cut in half, pit removed (use about 1 peach per person)
A few basil leaves, chopped roughly
Salt & pepper
Olive oil
Balsamic vinegar
Very easy to do.
Lay the circles of sliced fresh mozzarella on a plate.
Drizzle salt, pepper and olive oil on the peaches.
Grill the peaches on a grill — about 4 minutes on each side.
Lay each peach half on top of a slice of mozzarella (or, for smaller bites, cut the grilled peach halves in half again).
Sprinkle basil leaves over the peaches, and drizzle with a little more olive oil and a little balsamic vinegar.
---
The Sweet Grilled Peach Dish
amy and rick style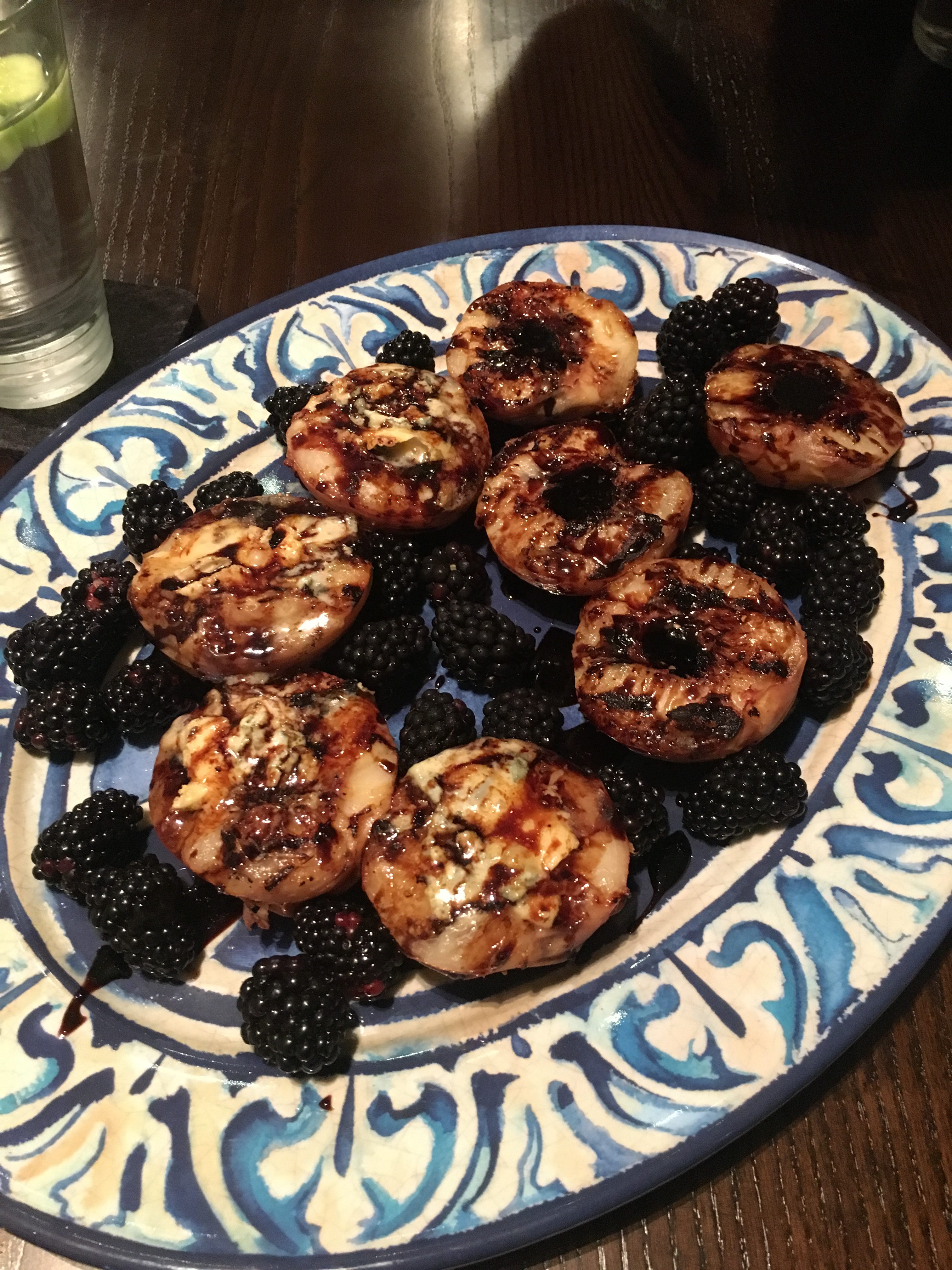 This recipe comes from the Portland Farmer's Market Cookbook.
Here's the page from the book.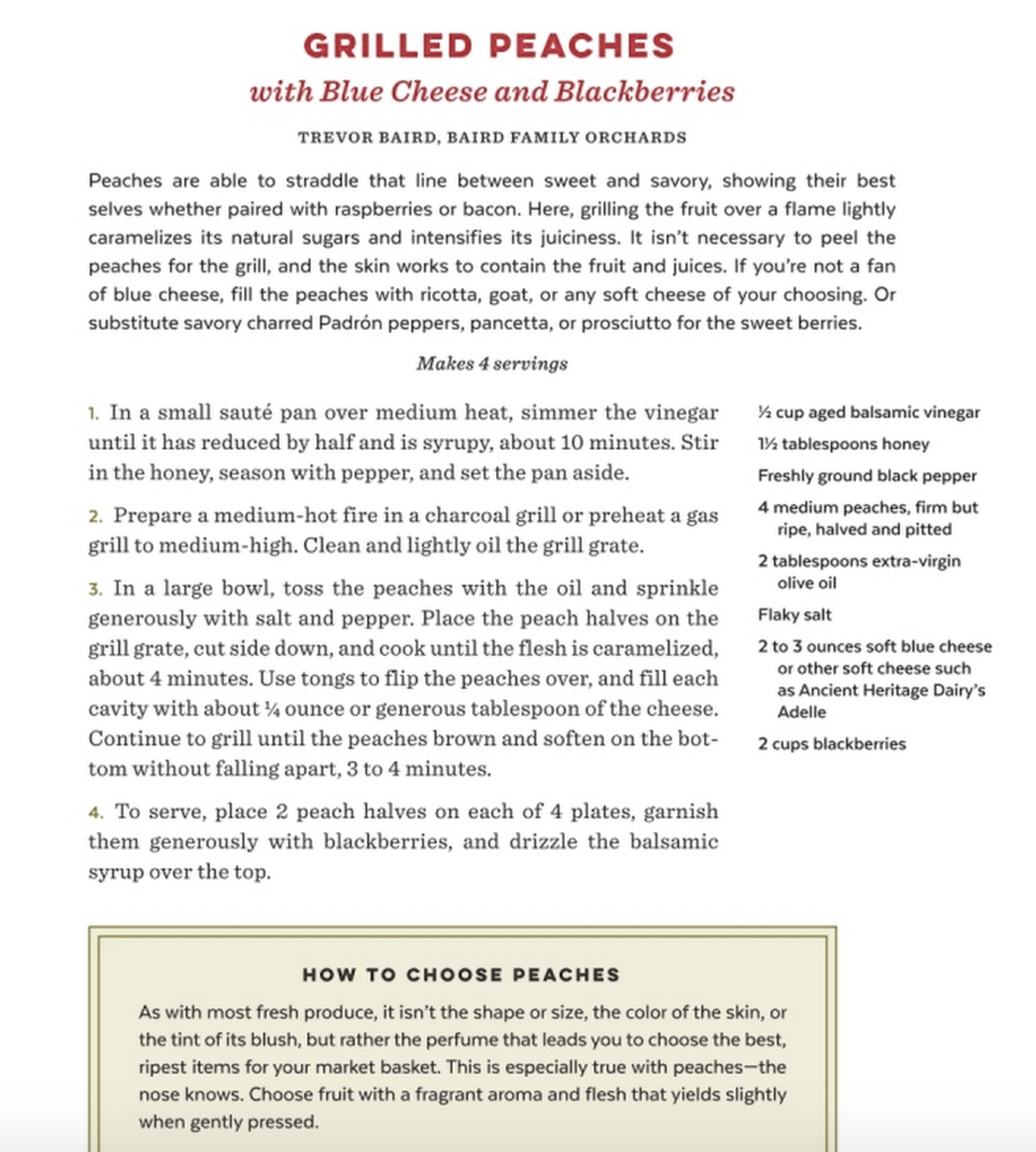 Ok, there you go. My new favorite. I'll definitely make a version of grilled peaches myself soon and take some pretty photos. Let me know if you try these. :)
FRESH.
JUICY.
INCREDIBLE.
This is how you know I love you…
Jenny