I spent the last 4 days in beautiful Boulder, Colorado for the Hanuman Festival. The festival was full of amazing yoga classes, awesome new products to check out at all the vendor tents, great music, breathtaking scenery, and all around good vibes flying everywhere. If you really want the play-by-play of my entire festival weekend, you can see it in photos by scrolling through my instagram feed (I really don't miss a moment)!
I wrote a few class recaps for the Hanuman Festival blog, detailing my experience and the teachings that really resonated with me most.
Tommy Rosen's class was my first class of the festival, which focused a lot on addiction recovery and how to uncover our truth identity through yoga. Really, truly amazing stuff.
I had never taken a class with Saul David Raye before and I'm really glad I took the chance. We learned about using our inner gifts for service, to collectively help heal the world.
My favorite class of the festival was probably MC Yogi's class, co-taught with Amanda Giacomini and set to music by DJ Drez. For some reason I just felt incredibly blissed out through this entire class. Here, I share with you some of his wisdom about forgiveness.
Another class I took which I didn't write a full recap for was Gwen Lawrence's restorative class – it was called "long, deep restorative holds" and I knew I needed it after a couple of long days of yoga and geeking out on general festival awesomeness. Spending long periods of time in hip openers is really one of my favorite things to do, I just love it for some reason. Turns out Gwen has DVDs teaching yoga for different sports, which seems totally legit and helpful.
One of my other favorite things to do at yoga festivals is browse all of the vendor tents and find new brands and products that I dig.
My all time favorite discovery of the festival was Runa tea, which just happens to be based in Brooklyn, yay! The Runa folks told me that their tea is the "new yerba mate" and I didn't have to think twice before crowning it my official drink of the weekend. The tea is delicious and they have unsweetened versions that I consumed daily. They also have all natural energy drinks that kept me buzzing around during my classes (I drank one right before MC Yogi's class, which is possibly part of the reason why I enjoyed it so much…).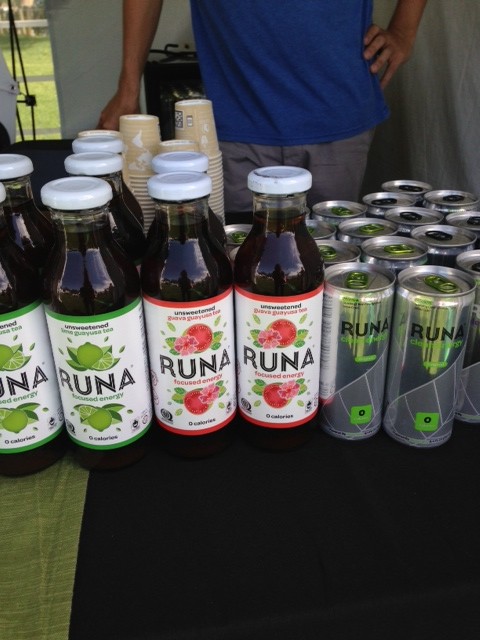 Another highlight of the fest was the Trevor Hall show at Boulder Theater on Friday night. It was so good, I think I had an out of body experience when he played "Lime Tree." ;) He also played a free acoustic set during the day on Saturday, which was equally great. I had a moment with myself during that set, just laying in the grass looking up at the sky, listening to the acoustic music and thinking how grateful I was to be there. LIFE!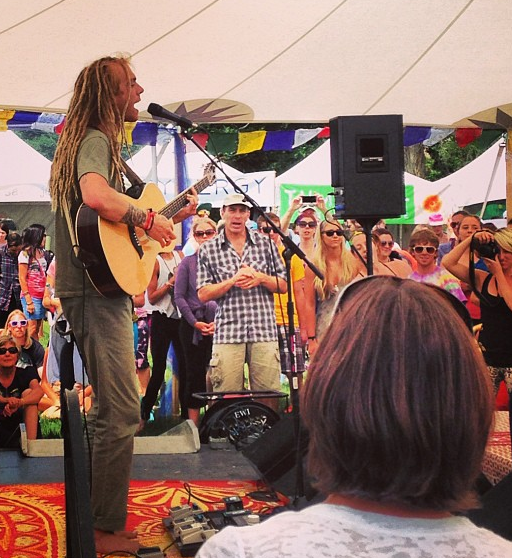 The best thing about the Hanuman Festival, I think, is just the fact that it's in Boulder, so I soaked up as much Boulder love as I could.
Why is Boulder so great, you ask? Some high vibe activities there that make me borderline freak out:
-Grocery shopping at Alfalfa's (it's beyond epic)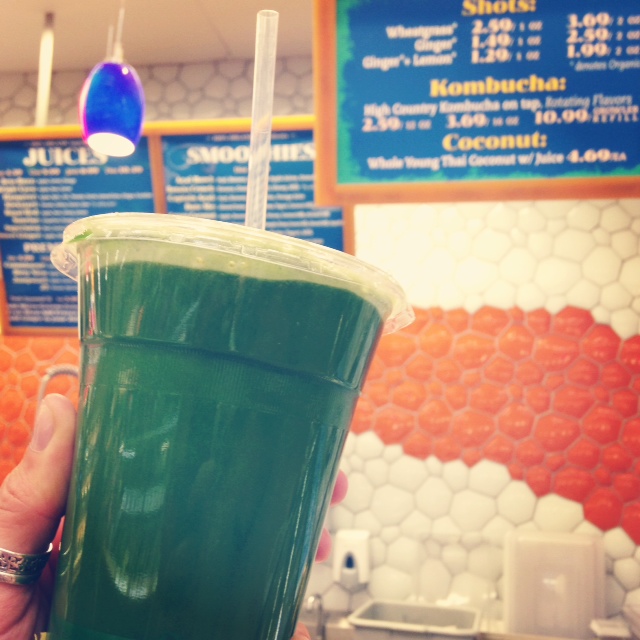 -Drinking superfood aphrodisiac elixirs at Shine (mmm…)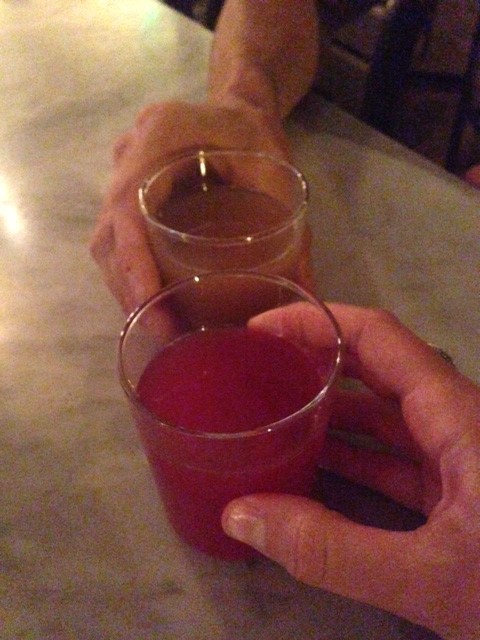 -Hiking in the mountains (those flatirons are crazy)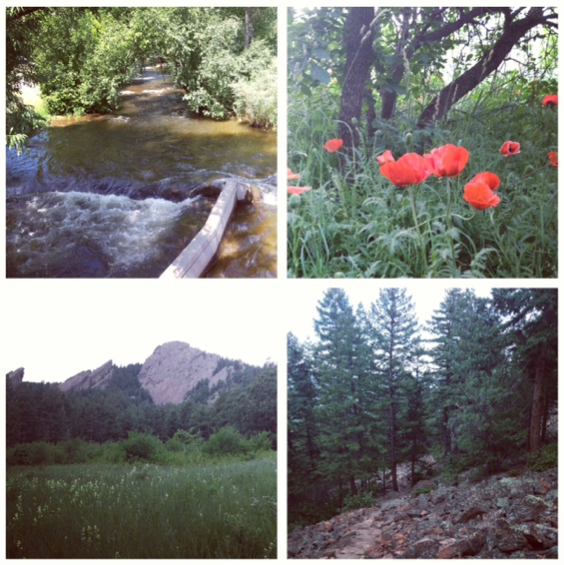 -Blogging about yoga from cafes like Trident, Ozo and the Laughing Goat (nobody has locked wifi in Boulder, or even locked bikes…so trusting! we're not in NYC anymore…)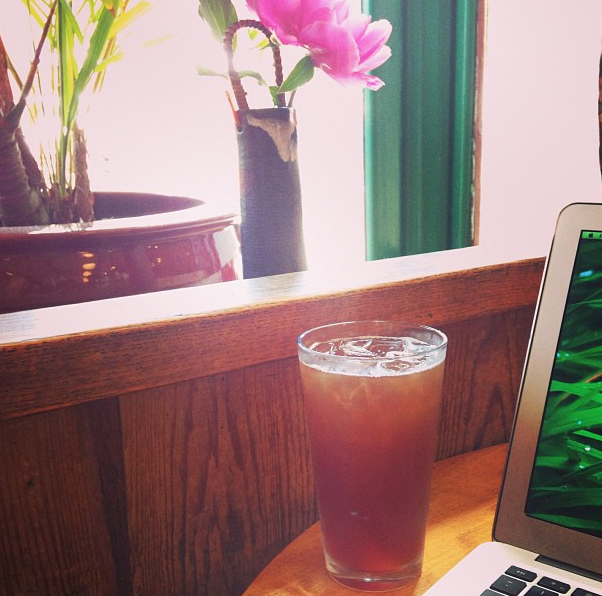 -Eating the best kale chips in the world at The Kitchen Next Door (can't really do this justice in words, you have to try them yourself)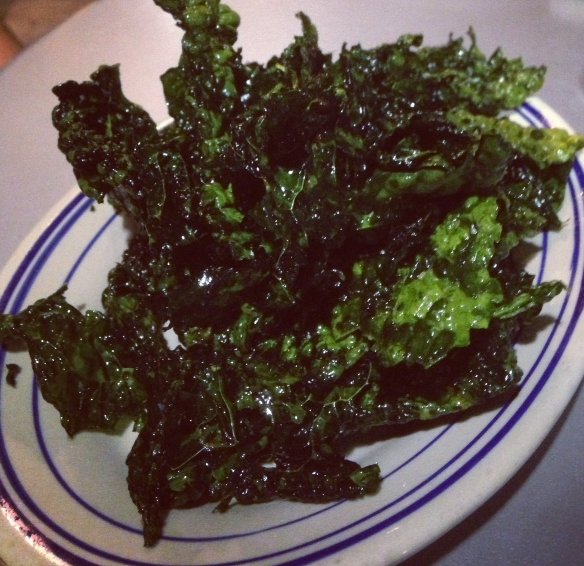 The only thing I didn't do over the weekend was actually get into hanumanasana…but I'll save that superhuman feat for another day.
PS – If you're wondering what/who Hanuman is, read the story of Hanuman here. It's pretty cool.
I always leave Colorado with such a sweet feeling of peace. Thanks to all the Hanuman Festival peeps, and everyone who made the weekend so great!