It's always fun and exciting when a big group of inspiration people comes together to share wisdom. That's exactly what's happening at the Hay House – I Can Do It Ignite Conference in NYC on November 3rd and 4th. I'm going, and I know it's going to be super high vibe, my friends!! This is the kind of conference I walk out of buzzing with energy and inspiration – and usually a few new friends and business ideas, too. :)
The conference will feature speakers in the realms of holistic health, nutrition, sustainability, spirituality and more, which means it's bound to be a weekend of personal transformation!
Check out some of the speakers:

Louise L. Hay – Hay House founder and author of many books, including one of the coolest books ever, You Can Heal Your Life

Wayne Dyer – Internationally renowned personal development speaker and author of may books including The Power of Intention

Gabrielle Bernstein – Motivational speaker, one of my besties, and author of some awesome books, including the forthcoming May Cause Miracles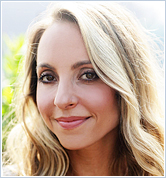 Kris Carr – one of my big time inspirations, wellness warrior, author of Crazy Sexy Diet and the new Crazy Sexy Kitchen

Mastin Kipp – super inspirational founder of TheDailyLove.com
Nick Ortner – teacher of the Emotional Freedom Technique (EFT), producer of The Tapping Solution

Cheryl Richardson – author of many best-sellers, including The Art of Extreme Self Care

Latham Thomas – plant-based wellness expert, fellow IIN grad, author of the forthcoming Mama Glow
…..and so many more, I couldn't fit them all on this page! Check out the full list of speakers here.
Come hang out with me there!!! Get your tickets here:

Can't attend the live event? You can live stream it from anywhere….info here: