I'm currently coaching Dr. Frank Lipman's patients at the Eleven Eleven Wellness Center in NYC, but I'm not accepting any new private coaching clients.
Luckily for you, some of my nearest and dearest friends are powerhouse coaches.
If you're looking for guidance on career transition and finding purpose/clarity in your life, Jeanne Grabowski is your girl. My business and life have been totally revolutionized as a result of knowing her. She is the real deal!
If you're looking for health coaching, Dr. Lipman's office does offer one-on-one coaching over the phone. Check out the site here (click on "Health Coaching").
I'm considering offering 1-hour phone consultations where you can ask me about anything – blogging, coaching, health, business – etc. If that's something that interests you, feel free to email me directly at jenny@healthycrush.com.
Also, if you're super passionate about health & wellness, you should really check out the nutrition school I went to. It's the best thing ever. Literally.
Get the curriculum guide and my exclusive tuition savings offer. Click here!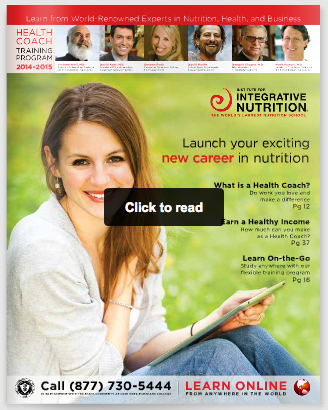 Contact me: Jenny@healthycrush.com