Here are a few of my top picks for healthy books this holiday season!

Clean Plates Cookbook by Jared Koch
Clean Plates started as a guide to healthy, sustainable restaurants – and now they've launched a cookbook jam-packed with healthy, sustainable recipes! The perfect gift for anyone interested in eating food that's good for the body, good for the planet, and good for the taste buds. :) The book features recipes from some of the Clean Plates featured restaurants, as well as healthy chefs like Jamie Oliver. As if the great recipes aren't enough, the front of the book includes super informative nutritional information from Jared, a fellow IIN grad. A few of the recipes I can't wait to make? Smashed avocado toasts, and the kale salad recipe from NYC restaurant Northern Spy Co. This will become your new go-to cookbook whether you're a vegan, omnivore, gluten-free, or simply a clean eating enthusiast!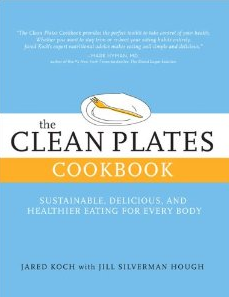 May Cause Miracles by Gabrielle Bernstein
May Cause Miracles doesn't officially launch until January 1, but you can pre-order it now! This guidebook of subtle shifts for radical change and unlimited happiness will totally enhance your mindset for the new year. Gabrielle's teachings will guide you to cultivate gratitude and appreciation, help you to forgive and release negativity, and fill your life with feelings of love and abundance. She offers daily tools and affirmations to get you on track to create miracles in your life. Personally, when I got my copy I skipped right to Week 4, the chapter on relationships – there's some profound wisdom in these pages, my friends! As Gabby says, "choosing happiness is a full time job," and this book can open that door for you. I'm definitely starting out 2013 with Day 1 of May Cause Miracles!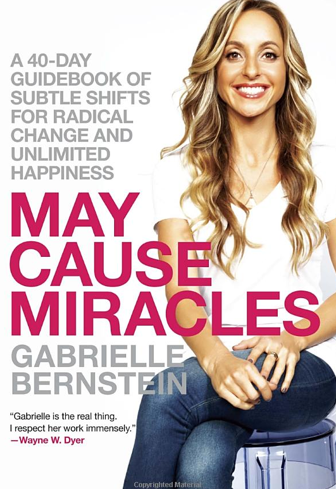 Crazy Sexy Kitchen by Kris Carr
Green juices. Green smoothies. Kale chips. Mouth-wateringly delicious plant-based meals, snacks, sauces, desserts and more. Tons of easy, accessible health and nutrition information. What else would you expect from the fabulous Kris Carr? Kris describes her "Crazy Sexy Diet and Lifestyle" as a nutrient-dense, plant-happy approach to eating and living that harmonizes your beautiful body at the cellular level. It's a celebratory way of life that's deeply connected, healthy, awake and engaged. The perfect cookbook for anyone who wants to turn their kitchen into a wellness revolution!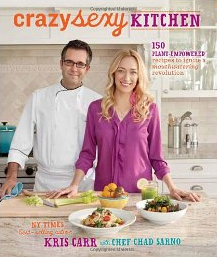 Revive by Dr. Frank Lipman
Revive is the perfect book for the person who wants to feel healthier and more energetic but isn't sure where to turn (which is most people!). Dr. Frank Lipman, one of the country's most prominent holistic MDs, outlines a plan to help you stop feeling "spent" – which he defines as the fatigue, unexplained back and joint pain, distractibility, irritability, insomnia, and digestive problems leave many people running on empty. Dr Lipman shares his solution that has helped thousands of his patients replenish their energy and regain their youth. I just finished it and I picked up some awesome tips about nutrition, yoga, supplements, sleep, digestion, and more. A must-read!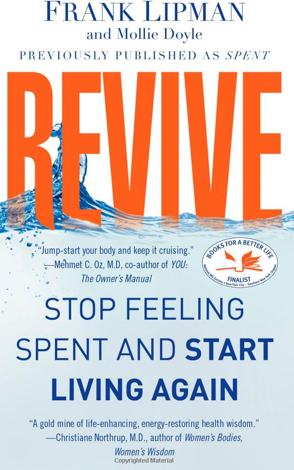 The 4-Hour Chef by Tim Ferriss
Tim Ferriss is the king of efficiency, and this book teaches you to "cook like a pro, learn anything, and live the good life." He'll not only go over cooking skills and techniques — but, true to form, he also takes you on a journey of life experimentation and teaches you how to learn..anything. I haven't read this book yet, but if it's anything like what I read in 4-Hour Workweek and 4-Hour Body, I can guarantee it will be a book you'll reference again and again. Tim says, "we'll look at how the best in the world become the best in the world, and how you can chart your own path far beyond this book." Awesome.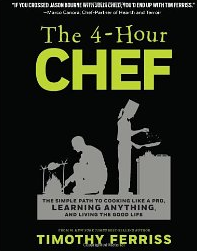 Journey To The Heart by Melody Beattie
I've said it many times before – it's no secret that I am totally in love with this book. I got it as a holiday gift last year, and it's been my trusty companion every single day since. Melody Beattie takes you through 365 days of daily meditations and insights that will change the course of your day every time. Read an excerpt first thing in the morning and experience more peace, trust, faith and serenity. I have bought this book for so many friends. Get this book for everyone you know!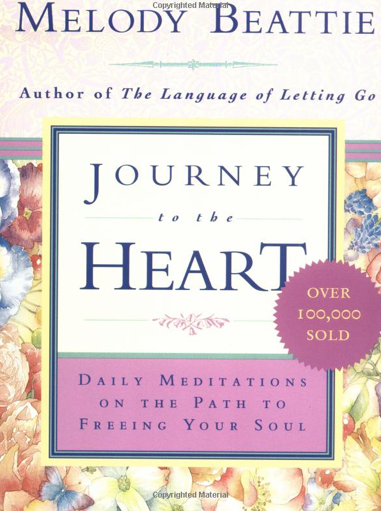 Need more book ideas? Check out my list from 2011!