Howdy my dear friends!
I'm gonna make this quick because it's the weekend and I know you cats have some fun sparkly things to get into.
I shared before about the future of Healthy Crush in this post here, and I've been working behind the scenes for months re-designing my precious online home. I'm not ready to set it live yet, but I'm going to anyway, because the time has come for me to release it into the wild even though I could spend hours tagging and editing and perfecting everything on the site. #virgolife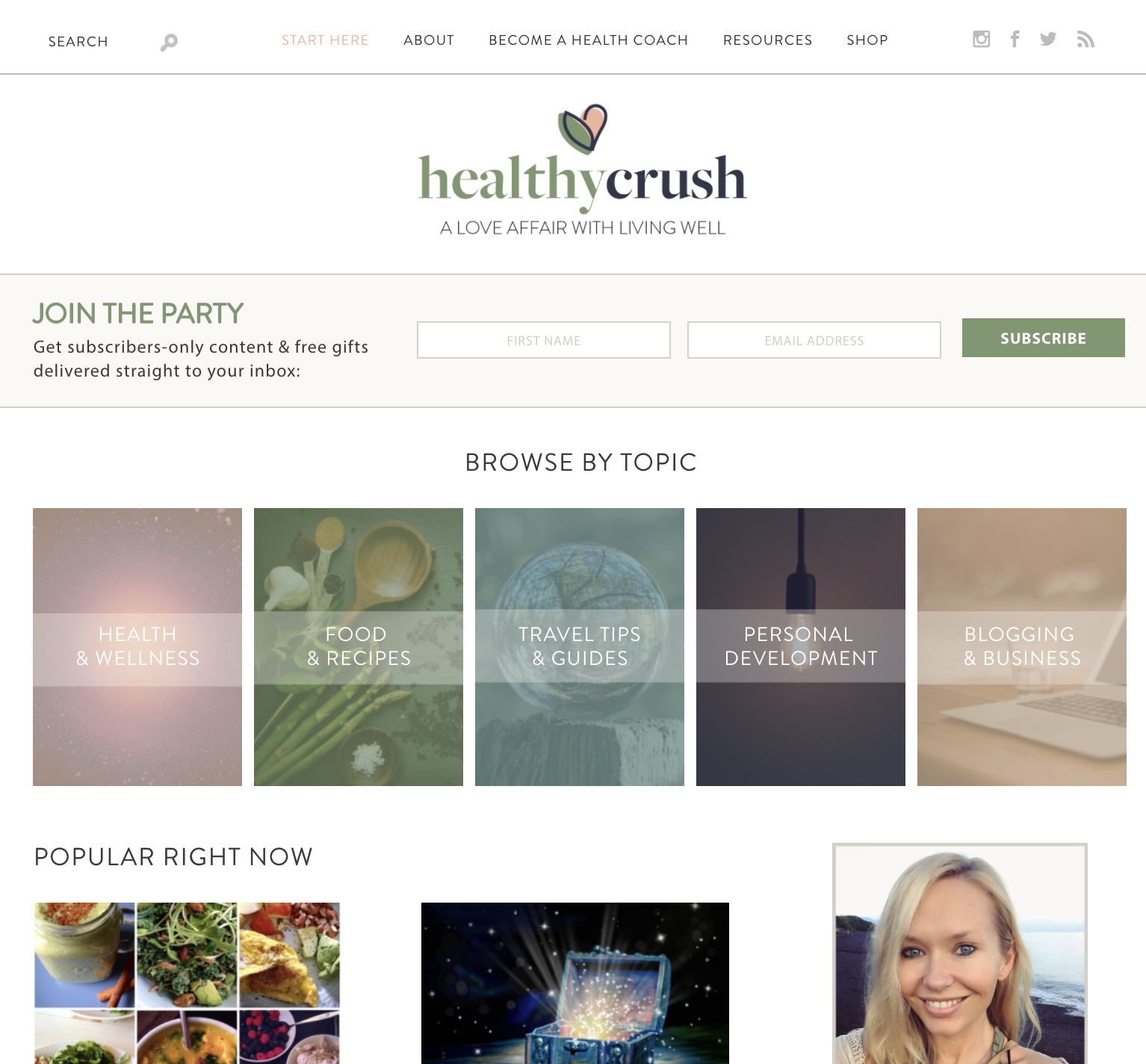 I will be adding lots of changes and more updates to the site soon, so if you see anything that seems incomplete, I'm on it. (And feel free to email me if you find anything that isn't working correctly).
I can't have that "coming soon" page up there any longer. ;) And I couldn't wait to give a huge shout out to my designer and developer!!
Not only did they have to deal with the fact that I'm kind of a perfectionist and I change my mind a lot, but I was traveling almost constantly during this entire design and development process. In fact, I was coordinating phone calls and meetings with them both from Australia, Finland, Estonia, Sweden, Bali, South Africa and London. Ridiculous, I know.
Both my design and development team were amazing to work with and they really made the new and improved Healthy Crush come to life!!
Meet my design team: 
DESIGN: 
THE WONDER JAM
Site: The Wonder Jam
Instagram: @thewonderjam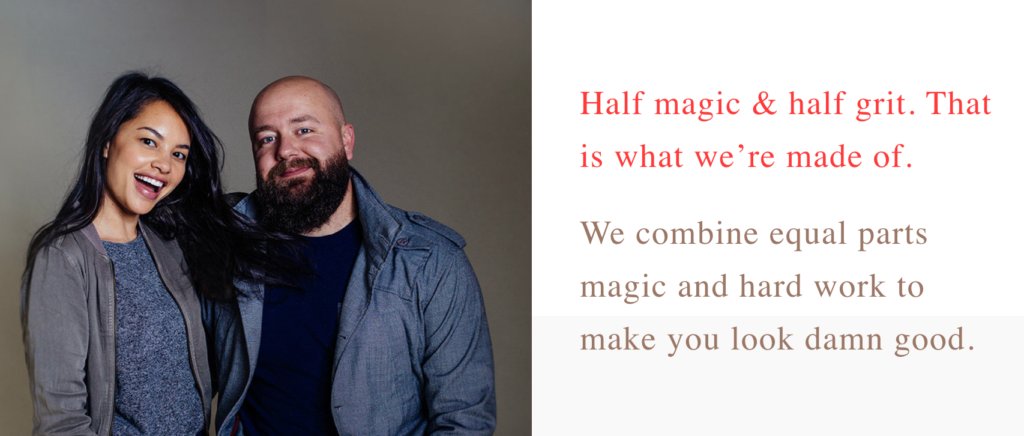 Allie and Adam from The Wonder Jam are a design dream team. Allie designed Healthy Crush's new logo (LOOK HOW CUTE IT IS) and she really helped me make my blog dreams a reality by listening to exactly what I envisioned, working with me on any changes I wanted to see, and creating a beautiful, clean new blog design. I loved having Allie on my team, and I knew that whatever request I sent her way, she'd be able to come up with something great.
Plus, with a tagline like "WONDER IS OUR JAM" ?! I mean…obviously, I was going to work with them!! :)
---
DEVELOPMENT: 
MADE TO THRIVE
Site: Made To Thrive
Instagram: @madetothrive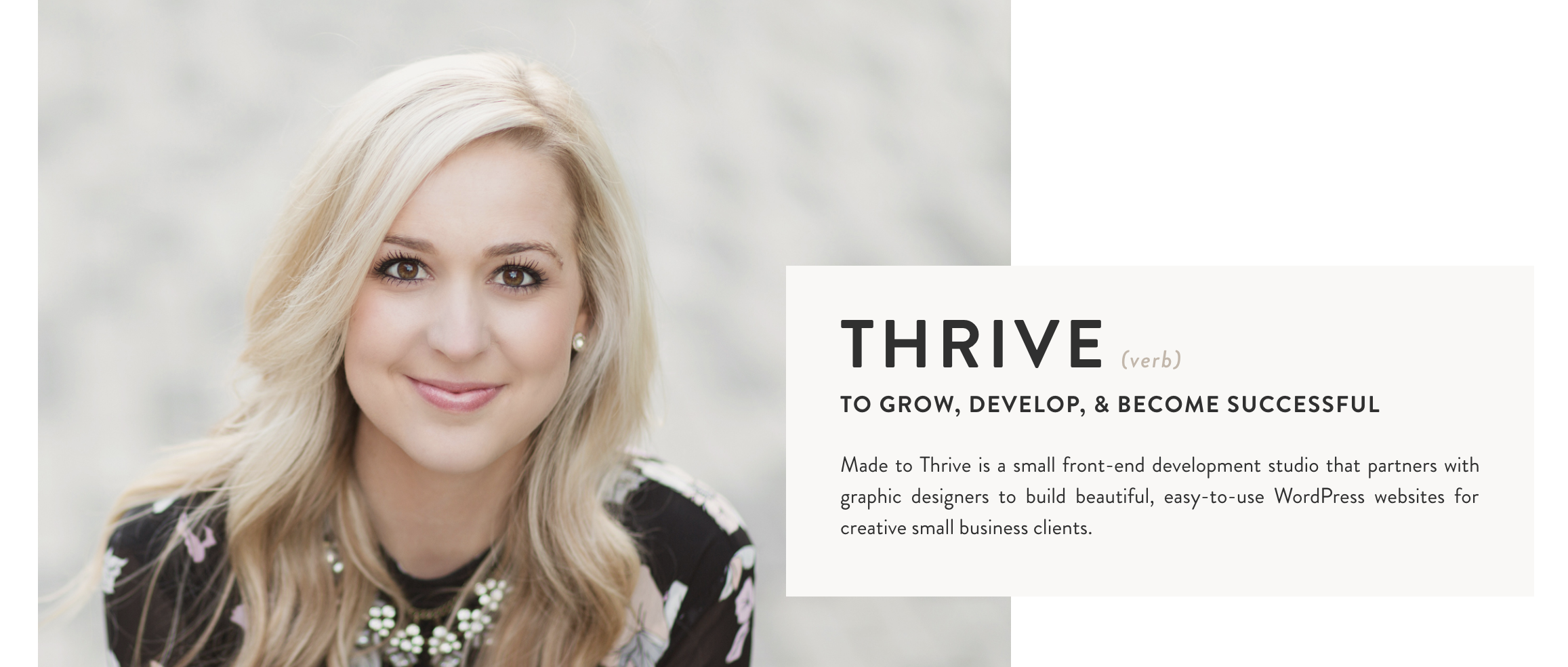 Lindsay from Made To Thrive (another AMAZING brand name, right?!) is the one who took Allie's design and worked her magic to build it into a real-life site. She has been so quick to respond to all of my requests and tweaks and questions, and she's a dream developer for me because she really helps me to learn how everything works behind the scenes. She has been such a pleasure to work with from start to finish. She's a development genius!
---
Thanks to these awesome humans and their incredible patience and talent, I now have a new online home.
Thank you!!!!
Welcome to the world, newly designed Healthy Crush. You have been reborn!!!!! :)
Lots of love and ever so much more goodness to come!!! 
Thank you for being along for the ride.
Love,