Hey friends! I've gotten a ton of emails from people lately saying "I want to be healthier. What should I be eating?" Instead of writing back the same thing to each individual person, I decided to write a post detailing the way I usually answer this question.
At the Institute for Integrative Nutrition where I go to school, these are the general guidelines they teach for better health:
MORE: fruits, vegetables, whole grains, the appropriate protein (whatever protein works for you), water and sleep
LESS: processed foods, artificial foods, refined sugar, packaged foods, meat, dairy, artificial sweeteners, coffee, cigarettes, alcohol
This isn't to say you need to cut out the things in the "LESS" category completely, but eating less of them will absolutely boost your health. And having more of the "MORE" category will too.
The #1 thing I can tell you is to stay as close to nature as possible. What does that mean?  Reduce processed/packaged foods and eat more natural, whole foods.

Can you picture what you're about to eat as it would be found in nature? You can probably picture an apple, a carrot, lettuce, nuts, seeds, beans, water and grains as they would be in nature — pretty easy. How about an Oreo or a Diet Coke? …Exactly. :) Your body will thank you if you start eating more naturally. You'll be getting more nutrition by eating this way, so you'll be less hungry and have less cravings for the unhealthy foods.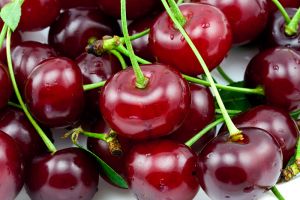 Eating healthier doesn't need to be a stressful, confusing thing. The smaller amount of ingredients in a food, the better. Don't feel like you have to give up everything you love. Simply start adding more of the good stuff, and you'll start crowding out the not-so-good stuff.
If you want to take nutrition a step further, you may want to incorporate a higher amount of raw foods into your diet for cleansing, detox, weight loss and amazing health benefits. Read more on raw foods.
To take it even further, you could start incorporating some superfoods into your diet, or replacing your normal breakfast with a green smoothie (my boyfriend has lost about 10 pounds just by replacing his breakfast with green smoothies).
My favorite healthy cookbook that contains a ton of nutrition advice as well is "Super Natural Cooking" by Heidi Swanson. That cookbook goes through the healthiest grains, sweeteners, and other ingredients so you can start replacing some unhealthy foods with healthier ones! She also has an amazing website: 101 Cookbooks with hundreds of healthy recipes.
By the way…here's a little secret: eating healthy doesn't mean sacrificing your favorite tastes or always feeling like you can't have something. Eating healthy has everything to do with enjoying and savoring food — and feeling great too. I guarantee you if you've got a craving, there's a healthy, natural alternative to what you usually use to quench it.
I'll be following up with more posts in the near future about specific foods, healthy alternatives, cravings, and more tips. For more quick, simple suggestions on eating better right now, check out Food Rules.
Too busy to eat right? Read this.
Remember, these are just the basics. Take what you like from this post and leave the rest. When it comes to being healthy, every individual person truly has different needs. For this reason,  I'm going to leave you with a quote from an amazing book I'm currently reading called Living in the Light:
"When deciding what to eat, how to exercise, or anything else, gather information from reliable sources, then check in with yourself to see what feels intuitively right for you, and do your best to follow your own inner guidance." –Shakti Gawain.