This is the first article of my Healthy Holiday Gifts series!
This one focuses on books. Books are always a sweet gift, in my opinion. Here are some particularly awesome health-conscious books I recommend. I've personally read all of them and can testify that they've all made an impact on my journey so far, and have enhanced my life in some way.
Of course, I couldn't include EVERY healthy book I love on this list, so please – add a comment at the bottom of this page letting me know what YOUR top picks are!
COOKBOOKS / NUTRITIONAL GUIDES:

Crazy Sexy Diet by Kris Carr – This book is my "go-to" book for nutrition advice and healthy lifestyle tips. It's seriously packed with awesome information on eating for health, and Kris presents it in a fun, easy-to-digest format. You'll find tons of wisdom on eating a more plant-based diet, juicing, acid/alkaline, pH, and loads of delicious recipes. I got this as a gift for Christmas last year, and it's still at the top of my favorites list!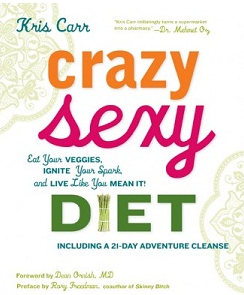 The Kind Diet by Alicia Silverstone – This is another one I've had for a couple of years now, and I can't get enough of it! I may be biased because growing up I wanted to be Cher from Clueless, but all that aside, the recipes and nutrition info in this book are totally top-notch. Alicia is another woman I'm always referencing when it comes to nutrition because her book is so well-researched, and she's super passionate about making the world a kinder place. Try the crispy almond butter treats.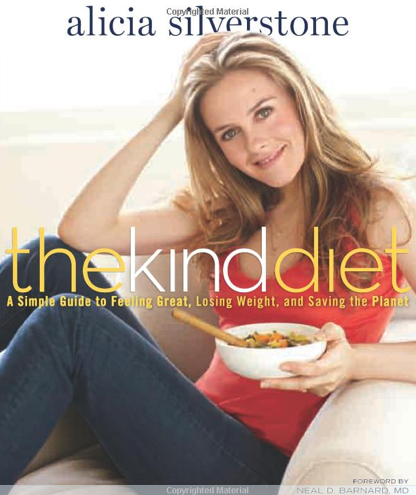 Moosewood Restaurant – Cooking for Health – I received this cookbook as a gift and the recipes are out-of-this-world! This one also has a very comprehensive nutrition guide at the front, giving you the low-down on the nutrient-rich ingredients you'll find throughout the book. Personally I think this cookbook is a must-have in any healthy kitchen. (P.S. – try the tempeh bourguignon – I made it for my family for Christmas dinner last year — it was so delicious, and nobody knew it was vegan…even my meat-loving Dad)!
Super Natural Every Day by Heidi Swanson – Who doesn't love Heidi Swanson's recipes!? She continues to be one of my greatest inspirations in the healthy cooking world. If you're not already a super-fan of her blog, 101 Cookbooks, then congratulations, I just introduced you to your new favorite recipe site. Super Natural Every Day is a compilation of some of Heidi's favorite recipes from her natural foods kitchen.
Food and Healing by Dr. Annemarie Colbin – I studied closely with Dr. Annemarie Colbin in her Food Therapy course at the Natural Gourmet Institute, and her wisdom will be with me forever. She takes a no-nonsense approach to eating for health that will leave you wondering how you've lived this long without hearing it! She's been in the nutrition field for a long time and she's absolutely brilliant. A must-read for nutrition enthusiasts.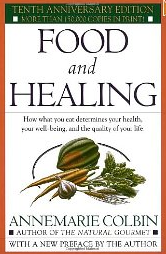 Clean Plates by Jared Koch – A guide to the best healthy (and tasty) restaurants — Manhattan and Brooklyn guides are currently available, and LA is coming soon! A must-have for every New Yorker. It's not just a restaurant guide, though – there's a huge section on nutrition tips and sustainable eating – so the book is useful to everyone, regardless of location!
Food Rules – An Eater's Manual by Michael Pollan – I love giving this book as a gift. It has TONS of nuggets of wisdom about food, yet you could probably read the whole thing in under an hour. It's perfect for someone who wants to get some quick "healthy eating 101" lessons without reading a huge book.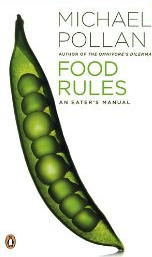 Health is Wealth by Andrea Beaman – If you saw Andrea Beaman on the first season of Top Chef, you already love her. She's a natural food chef with a focus on eating for healing and sustainable living. Let Andrea be your nutrition coach in this book as she teaches you about healthy cooking and eating – and gives you some of her most delicious healthy recipes!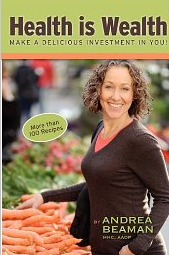 The 4-Hour Body by Tim Ferriss – This book is HUGE, but it has some really cool info in it (i.e. how to become "superhuman" based on 10 years of research & body experiments). Tim Ferriss is so extreme. It's awesome! My favorite part was learning about his Slow Carb Diet for rapid fat loss and muscle building. I guarantee you'll find something of interest in this 592-page book!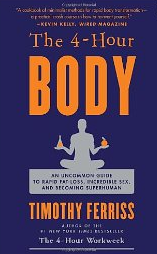 The Complete Book of Ayurvedic Home Remedies by Vasant Lad: Awesome if you want to learn tons of information about Ayurveda (ancient healing traditions in India) and get ideas for home remedies for 120 health conditions. The therapies include things like diet, herbs, exercise and yoga, oil massage, breathing techniques, meditation, sound, color, and aromatherapy. Very cool reference guide to have on hand.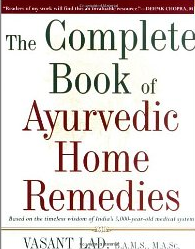 Superfoods by David Wolfe – I've been inspired by and learning from David Wolfe for a few years now, and I love his energy. He is so amped up about superfoods! With good reason. This book will show you the world of raw, living superfoods and how you can add them into your life. If you believe, as David Wolfe does, that "what you eat becomes you," – you'll love this book.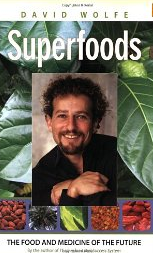 Integrative Nutrition by Joshua Rosenthal – a fantastic comprehensive guide to holistic nutrition by the founder of the Institute for Integrative Nutrition. Joshua's approach to nutrition is so well-rounded and makes so much sense – I was totally hooked on this stuff from the second I picked up the book! You can download a free digital copy here, too! Jackpot.

SELF-IMPROVEMENT / WELLNESS:

The Artist's Way by Julia Cameron – This book is a life-changer! I took a 3-day workshop with Julia Cameron and began using her tools recommended in this book…my creativity skyrocketed, so many things "came together" for me – and I still do my morning pages as often as possible. If you want to enhance your own creativity in any way…trust me, this book will help.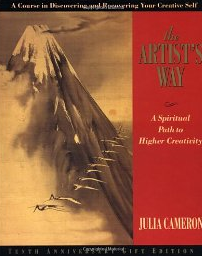 Spirit Junkie by Gabrielle Bernstein – A radical road to self-love & miracles! Aside from the fact that Gabrielle is one of my best friends, I seriously love her work. She's been a mentor to me for years, and I wouldn't recommend this if the tools weren't totally transformative in so many ways. This book is perfect for someone who wants to ditch fear, get past personal blocks, and live a happier, more peaceful life!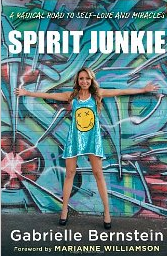 A Philosopher's Notes by Brian Johnson – I just listened to this book as an audiobook and it rocked! Brian is hilarious and has a hip, refreshing viewpoint. Very easy read, lots of quick suggestions, quotes and inspiration on how to live your best life. A great book to read if you want a bunch of different viewpoints from great experts on living optimally.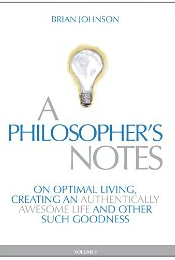 Nature's Beauty Secrets by Dawn Gallagher – Awesome guide to natural, toxin-free beauty treatments from the best spas around the world! My apartment literally became a home spa after I read this book. The treatments are great, and you'll learn a lot about what ingredients are good for your body! In the meantime, you can win a copy of this book here.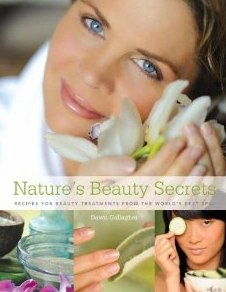 The 4-Hour Workweek by Tim Ferriss – Tim Ferriss is the only author who shows up twice on this list. Why? Because I'm a Virgo, and I love efficiency. The 4-Hour Workweek is such a great guide to running a more efficient business and living a more efficient life. I always say it's a must-read for entrepreneurs, but it's fantastic for anyone who wants to get closer to living a dream lifestyle. (Which is…everyone, right?)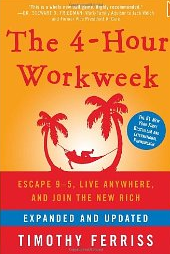 The Spontaneous Fulfillment of Desire by Deepak Chopra – Obviously, I couldn't leave Deepak off this list. The hard part was picking which Deepak book to recommend. There are tons! But I personally loved this one because he writes about the meaning of everyday coincidences, and how we can use these clues to pay attention to important aspects of our lives, live more consciously and achieve our desires. He gives practical exercises to help along the way. I love this stuff!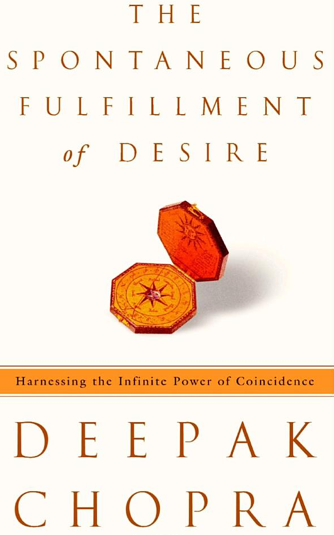 The Life You Were Born to Live by Dan Millman – This book continues to teach me something new each time I pick it up! It's essentially a numerology book, but it's the most accurate thing ever. It outlines your strengths/weaknesses on your life path, and has recommendations for each number. It can even teach you things about your birthday and your health! I love when I have a friend over and they flip through the book to their number, read it, and are blown away by the accuracy. I'm a 38/11, by the way. :)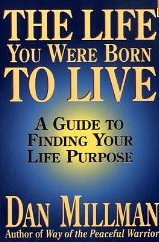 Journey to Joyful by Dashama – This book is a good intro to the benefits of yoga and yogic philosophy. Dashama writes about how to cultivate radiant health through nutrition, yoga and positive lifestyle habits, based on her own personal experiences. She also includes lots of pictures and descriptions of yoga poses!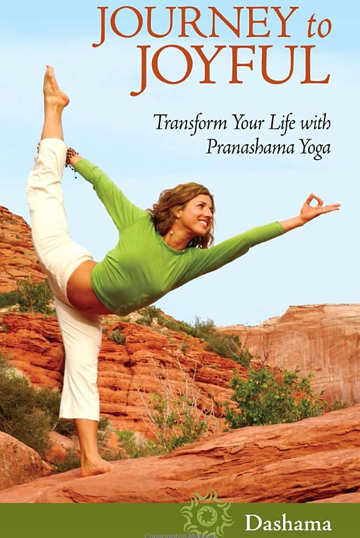 Clear Your Clutter with Feng Shui by Karen Kingston – I read this book a few years back and it totally changed the way I look at clearing my living space and life. One of the lessons that really stuck with me is – "Do you absolutely love it? Is it genuinely useful? If it's neither one, throw it out." Karen Kingston teaches us that clutter is is stuck energy that can keep you in undesirable life patterns. Really good insights in here for anyone wanting to clear more space in their life!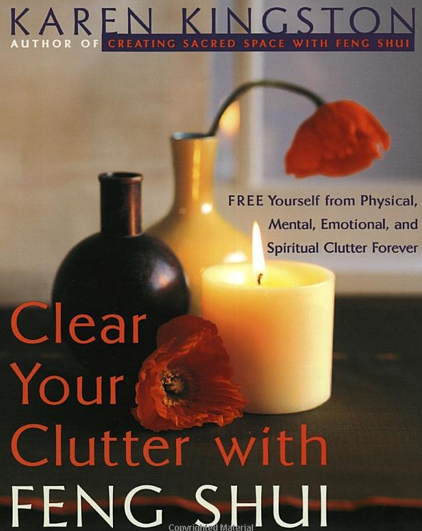 Born to Run by Christopher McDougall – So this isn't technically a self-improvement book, it's a story, but it's epic- and really improved my running. This book is a must-have for any runner, either racer, recreational runner, or anyone else – the book will inspire you! I listened to it on audiobook while running, and that was one of my favorite experiences ever.
Whew! So those are a few of my favorites that would be fantastic gift ideas. Happy Giving!
Also check out: Healthy Gifts: Edibles and Healthy Gifts: Big Ticket Items

What book(s) would you add to this list?