In the spirit of travel this month, I thought I'd put together a list of some of the best destinations that cater to health and wellness. Personally, I love going on healthy retreats – yoga, meditation, delicious fresh food and beautiful surroundings….need I say more? If you're into that kind of thing, here's a great list to choose from! I haven't been to all of them, but I have the intention to. :) I don't know about you, but I love when traveling is infused with learning and holistic health.
Oh, almost all of these retreat centers are in the US. If you're looking for retreats in other countries, check out this site – Retreat Finder.
Also, these are just a handful that I've heard of. If I'm missing one of your favorites, please let me know in the comments section!
Healthy Retreat Centers:
The Omega Institute
Rhinebeck, NY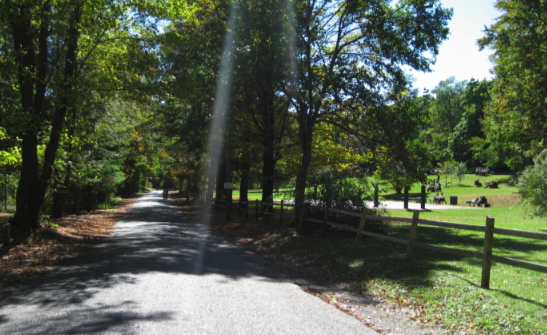 The Omega Institute is one of my favorite places in the world. From the moment I stepped foot onto the beautiful, green, quiet campus, my spirits lifted immediately. There are hundreds of wonderful workshops – I've been there many times now, and I've taken weekend workshops on a variety of topics — things like vegetarian cooking, The Artist's Way, creating a self care plan, and even a oneness awakening workshop. I've also been up to Omega for a number of "R&R" retreats, where you can choose your own activities. The possibilities are endless, but always worth it. The energy there is magical. There's also daily yoga and movement classes, a meditation sanctuary, a beautiful lake and beach, an awesome library and bookstore, a wellness center, and my favorite part — lots of delicious, nourishing food. I can't wait for my next trip!

Kripalu Center For Yoga & Health
Stockbridge, MA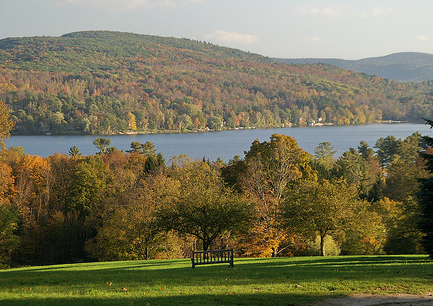 Kripalu is a lot like Omega, except it's more condensed into one building rather than being spread out onto a large campus. The healthy food at Kripalu is incredible! There are tons of yoga classes and workshops to choose from, and the view of the Berkshires is breathtaking. There's really nothing better than eating a healthy meal outside at a picnic table overlooking the gorgeous view. There's also a lake and beach, hiking trails, a sauna and whirlpool, and a great bookstore. If you want to join me, I'll be up there this summer for The Lovetarian Way workshop with Gabrielle Bernstein!
Canyon Ranch
Multiple Locations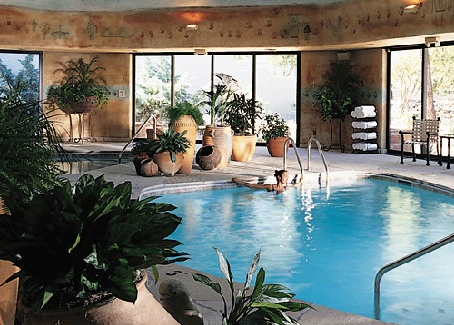 Canyon Ranch is a "destination spa" with a variety of locations. There are 2 health and wellness resorts, located in Tucson Arizona and Lenox, Massachusetts, as well as a hotel and spa located in Miami Beach, Florida. The resorts are "all-inclusive luxury wellness vacations," where you can focus on fitness, nutrition, stress-management and integrative wellness. Check out their site for more information on what you can do at each location! It looks pretty heavenly to me.
Esalen
Big Sur, California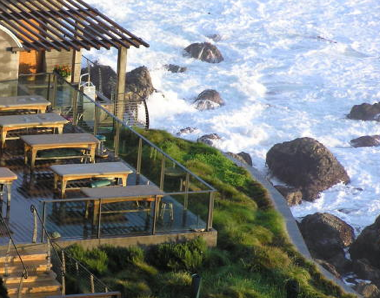 Esalen is dedicated to "exploring the human potential." Located on beautiful grounds with natural hot springs, you can take workshops, enjoy a personal retreat, take daily fitness classes, wander in the gardens, get a massage and more. Esalen offers more than 500 public workshops and seminars a year. I've never been there, but from what I've read, people swim around nude in the hot springs. I just saw the movie "Wanderlust" and something tells me this place might be kind of like that. ;) Hey, you never know.
Menla Mountain Retreat
Catskill Mountains, NY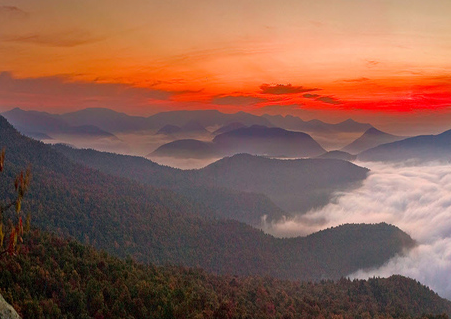 Menla is Tibetan for "Medicine Buddha." Menla offers a spa and integrated healing system, combining the best of Tibetan medicine with elements of Western, Ayurvedic, and other holistic traditions. There are a number of programs offered there throughout the year – things like yoga, hiking, spa and meditation retreats. There's a yoga studio, a meditation sanctuary, a vintage barn, wifi cafe, fitness center, hiking trails, tennis courts, and a swimming pool.

Blue Spirit Retreat
Nosara, Costa Rica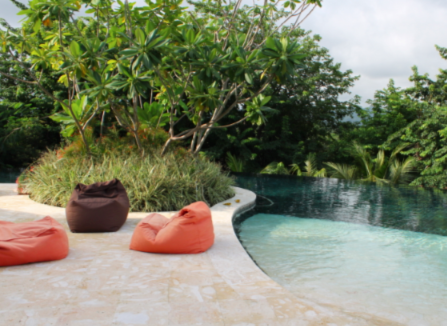 I had to include this one on the list because I went there last year with the Institute for Integrative Nutrition. It was one of the most magical weeks ever! Here's the recap I wrote about my stay. Yoga classes, workshops, incredible food, Costa Rican wildlife all around, and everything is just steps from the beach. There's also a cafe with raw, vegan treats available. Green smoothies in paradise!
What other healthy vacation/retreat spots do you love? Let me know in the comments below!