Keeping up with healthy habits can seem hard when you're traveling – you're out of your routine, you don't have access to your normal foods, your sleep patterns may be off. Over the past couple of weeks I've been doing some traveling with author + motivational speaker Gabrielle Bernstein, on book tour for her newest book. Gabby and I are both pretty big health nuts in our normal NYC lives, and we know exactly where to go in New York to get all of our favorite health foods. On the road, though, we have to do a little bit of extra planning!
Since we're on the road again today, I thought it'd be a good time to share some of our top tips for healthy travel. Paying attention to a few of these tips can keep your energy levels high and make your trip more enjoyable!

Jenny + Gabby's top tips for staying healthy on the road:

Drink lots of water & add lemon to your water
Cut down on the coffee/caffeine
Eat greens & veggies as often as possible
Be prepared – bring healthy snacks
Snack on fresh fruit when it's available
Get enough sleep the night before you travel
Get a little bit of exercise whenever you can – take a walk, do some yoga in your hotel room
Map it out before you go – look up healthy restaurants, health food stores, etc
If you have to stop at a gas station for food, raw nuts are the best choice
You won't always have access to your regular foods – so just do your best + have fun!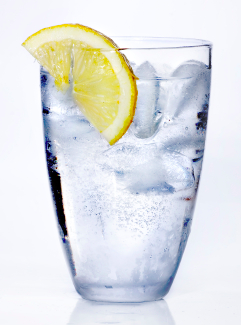 What do you do to stay healthy while you're traveling?