I love quinoa! I have to admit, sometimes I get on a big brown rice kick and I forget about my little friend quinoa. Quinoa is so quick to make and packs a protein punch – a serious nutritional powerhouse whole grain.
This quinoa dish is flavored with fresh thyme, rosemary and sage — but you can substitute any herbs you like and it will still come out great!
Ingredients (serves 4)
1 cup dry quinoa
1 tsp sea salt
2 tbsp olive oil
1 small onion
2 cloves garlic
1 tbsp chopped fresh thyme
1 tbsp chopped fresh rosemary
1 tbsp chopped fresh sage
1/2 tsp red pepper flakes
1/2 tsp black pepper
Cook quinoa with 2 cups water for about 15 minutes or until fluffy. While quinoa is cooking, add onion and garlic to a pan with 1 tbsp olive oil and cook on medium heat until onion is tender.
Add salt, pepper, red pepper, thyme, rosemary and sage to the pan with the onions and garlic, and 1 more tbsp olive oil. Cook on low/medium for a few minutes – until herbs are fragrant, but not browned.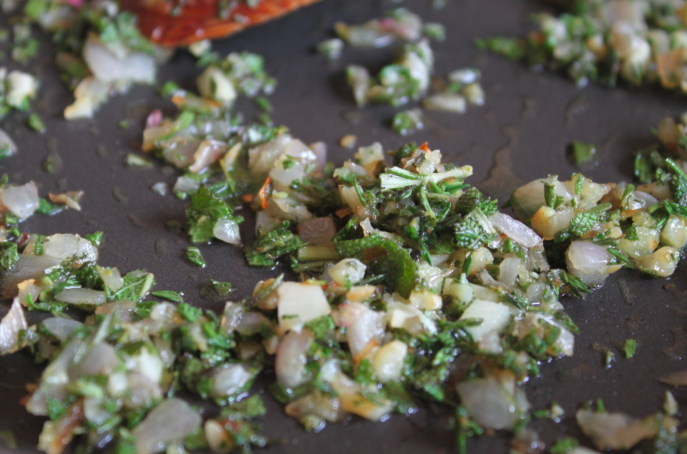 When quinoa is done cooking, add all ingredients from the pan to the quinoa and mix until well combined. Taste and add more salt/pepper if desired. Serve!