Because we're approaching the holidays and it's always a huge booze-fest, I decided to share some of the high vibe drinks I party with. Whether you choose to drink alcohol or not is totally up to you – whatever makes you the happiest. I'm not saying you shouldn't indulge in adult beverages. For some people, though, it's more about the actual habit of having a beverage in hand than it really is about the booze. I remember a time when I didn't realize there actually was a choice when it came to drinking, but guess what – there is – and it RULES!
(What is a vibe?)
If you wanna party, enhance your health and feel awesome the next day, here are a few drinks I love having on hand. These drinks have been my trusty companions at many parties…and I always have myself a total blasty-blast. :)
Yerba Mate tea is my favorite caffeinated beverage! It can give you a healthy boost of energy without the jitters and anxiety that come along with coffee. It makes me feel uplifted and excited, which makes for the perfect party drink – especially cold in a bottle. When I'm out in NYC, you'll frequently see me stopping into a bodega for one of these power beverages.
Guayaki has a fantastic unsweetened version, it's my fave. You can find it in health food stores or online here.
There is just something so awesome about celebrating with green kombucha (fermented tea). It's sparkly, it's bubbly, it's totally like champagne except without the hangover (and it's bright green, what's cooler than that?) It gets the green color from superfoods like blue green algae, spirulina, and chlorella, which are detoxifying and rich in nutrients.
I am super into GT's Multi-Green kombucha and I always have it on hand for parties. I celebrated my birthday this year with it! You can find it in health food stores or online here.
Coconut water is perfect because it has a sweet taste, so you're drinking something delicious and fun, but it's also super hydrating. When I was in Portland this year, I saw coconut water at a bar and I made up my own beverage — coconut water, lime juice, basil and mint. So good!!
My favorite coconut water is Harmless Harvest. You can find it at health food stores or online here.
Whole Foods has CINNAMON CLOVE coconut water available for the holidays and it's actually delicious. Bring it to your holiday parties!
If energy drinks are your thing, Runa is the only one I've found that meets my standards (but I'm always open to learning, so hit me up if you know of other good ones).
It's unsweetened and made with the guayasa leaf from the Amazon, which balances caffeine with an abundance of antioxidants.
It actually tastes great — and I used to be a Red Bull junkie. I found it at the Hanuman Festival this summer and it really uplifted my entire experience.
You can buy it at many health food stores or online here.
Wanna get creative and ambitious? Make your own green juices and smoothies and you'll definitely be the life of any party.
My friend Katrine just came out with this incredible book, Best Green Drinks Ever. The title alone excites me, but I've looked through the whole book and I can vouch – these drinks are legit!
Get the book here. It's party time.
This High Vibe Drinks blog is sponsored by Spirulini. Enter promo code "highvibe" at checkout for 25% off your order!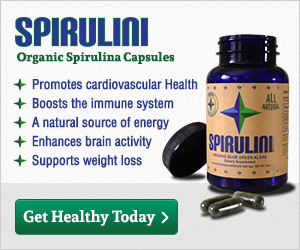 What do you think? Do you have any high vibe party drinks to add to this list? I'm always looking for more. :)
LET'S PARTY.