People in Maryland are obsessed with Old Bay seasoning. When you're in the Chesapeake Bay area, you'll find this regionally popular spice & herb mixture everywhere – a waiter won't even flinch if you ask for it at a restaurant. It's mainly used as a seafood seasoning, especially in Maryland where there are crabs-o-plenty, but it can be used on anything, really.
When I was on a trip to Ocean City, MD over the summer, we had Old Bay on everything. When I got back to New York, I had gotten so used to eating it that I set out to create my own.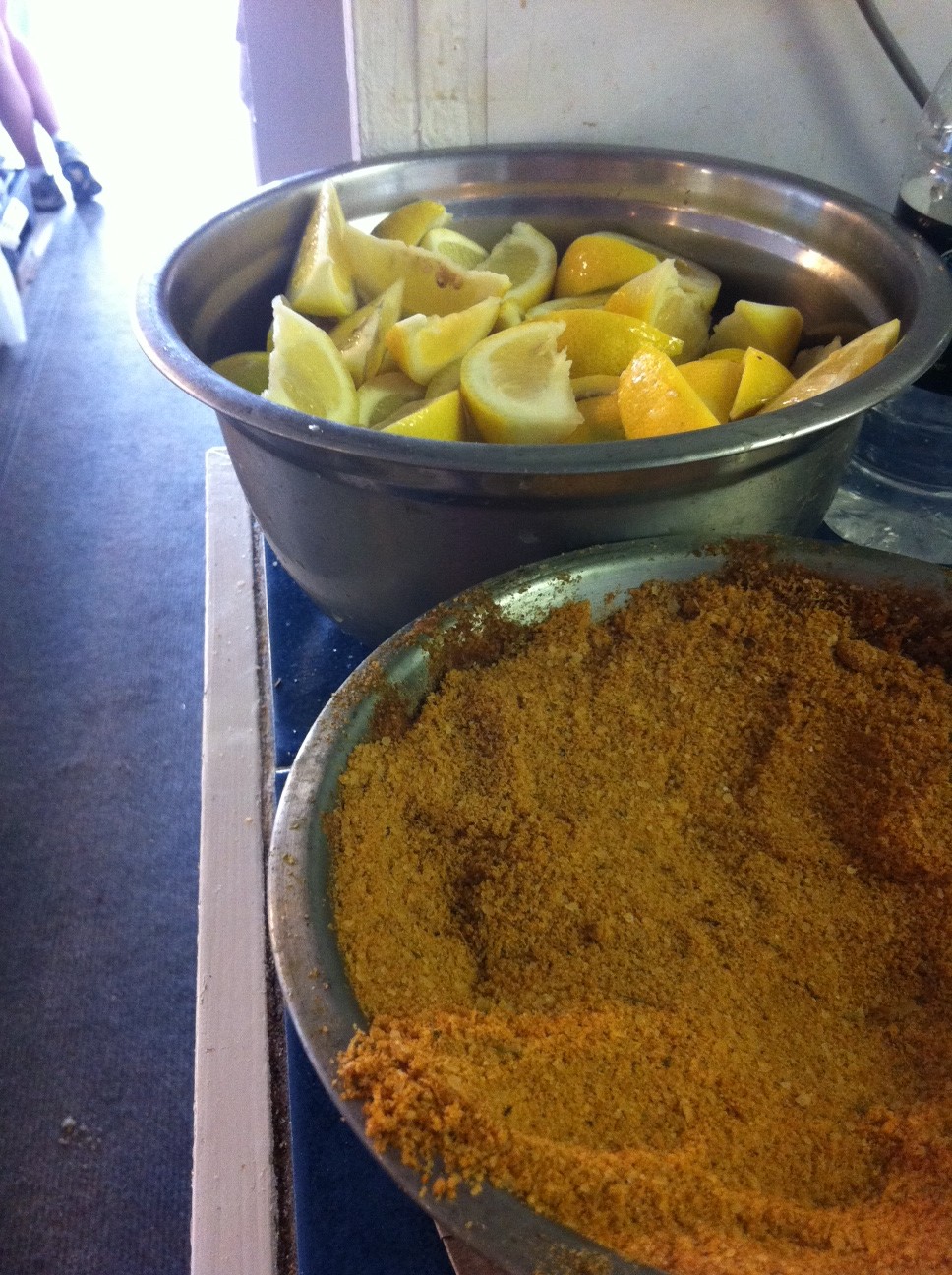 Here's the thing about Old Bay — it's a "top secret blend" of herbs and spices. That makes it tricky to copy, but their ingredients list gave me enough to start working with.
The "non-secret" ingredients — CELERY SALT (SALT, CELERY SEED), SPICES (INCLUDING RED PEPPER AND BLACK PEPPER), AND PAPRIKA
Ok – so we start there. What else? I did a little research and added a few more ingredients, and ultimately created a spice mixture that is pretty darn close to the real thing. There are some recipes that call for a bunch of other different things too, but I wanted to keep it simple.
Here's what I used:
1 tbsp paprika
1 tbsp ground bay leaves
1/2 tbsp celery salt
1 tsp black pepper
1/2 tsp red pepper flakes
1/2 tsp white pepper
1/2 tsp all-spice
Mix in a food processor, spice grinder or high-speed blender until thoroughly mixed.
Ideas for sprinkling on Old Bay:
Steamed/sauteed veggies
Organic eggs
Popcorn
Tempeh/tofu
Any seafood or meats
Stir-fry
Soups & stews
Corn on the cob
Roasted potatoes
So try this out if you're into creating your own seasonings…and you want to experience this classic seafood spice that has people totally addicted.