This morning I sent out my weekly "weekend treats" newsletter (I send it out every Friday…subscribe at the top of the blog if you want to start getting it, I really enjoy writing it) and I included a quote that I loved.
I kept re-reading it today and realized I loved it enough to put it on the blog.
First of all, look at those beautiful grapes in the photo. Aren't they awesome?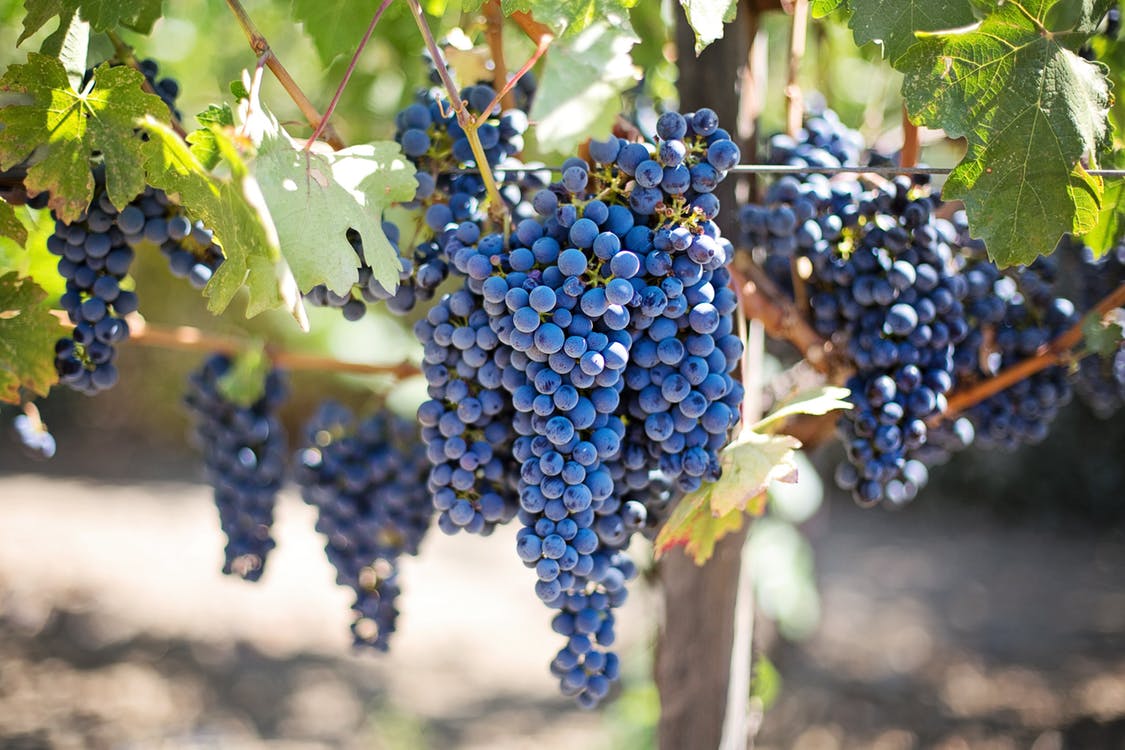 These grapes remind me of the gorgeous Cape Town wine country – one of my favorite places in the world that I've been- in particular, a beautiful farm we visited called Babylonstoren.
The food was almost too beautiful to eat.
Anyway, I think clusters of hanging grapes are some of the prettiest fruits in the world. 
I think that's why I loved this quote so much.
"One person, on doing well by others, immediately accounts the expected favor in return. Another is not so quick, but still considers the person a debtor and knows the favor. A third kind of person acts as if not conscious of the deed, rather like a vine producing a cluster of grapes without making further demands... Such a person, having done a good deed, won't go shouting from rooftops but simply moves onto the next deed just like the vine produces another bunch of grapes."  

-Marcus Aurelius, Meditations (from The Daily Stoic – yes, I know, I'm obsessed with that book)
This quote gives me a good feeling, because I think if we're doing generous and kind things for others or helping people out of true love and caring, there's endless love to go around, and we're always growing more, like the cluster of grapes. I obviously can't prove that I definitely like thinking it.
If we're doing kind things from the heart, without any expectation aside from making someone's day easier or brighter, it doesn't feel depleting, in fact, it fills us up more, gives us even MORE energy.
My mom reminded me of a quote yesterday, "Always leave people better than you found them." 
I love that because it reminds me that every move we make, every smile we give, every time we say "thank you," every time we react to someone with kindness, it can make a person's day better.
And that's really awesome.
I was trying to figure out where that "always leave people better than you found them" quote came from, and I stumbled upon this longer one:
"Be the one who nurtures and builds. Be the one who has an understanding and a forgiving heart, one who looks for the best in people. Leave people better than you found them." – Marvin J. Ashton
I love it.
Just a sweet little thought as we go into our weekend. I'm going to try to keep it in mind with every interaction I have.
Be like the vine, and give your grapes generously, just for the sake of giving someone a sweet moment, or making someone's day brighter. 
Whoaaaa, sometimes…I get a good feeling. Yeah.
Love you,
Jenny