A pretty sweet perk of being a New York City health blogger –  I got to attend a super awesome fitness event with Lady Foot Locker and Glam Media! The event was a Core Fusion fitness class at the Gansevoort Park's Exhale Spa, followed by a lunch at the Gansevoort Blue Room.
The hands-down coolest part of the event was that we got styled in Lady Foot Locker outfits that we got to keep! Lady Foot Locker's intention is to help women work out comfortably and look awesome – so the outfit was stylish. So stylish that I didn't even change after class, I just wore it for the rest of the day.
Our swag included a purple tank, white sports bra, colorful headbands…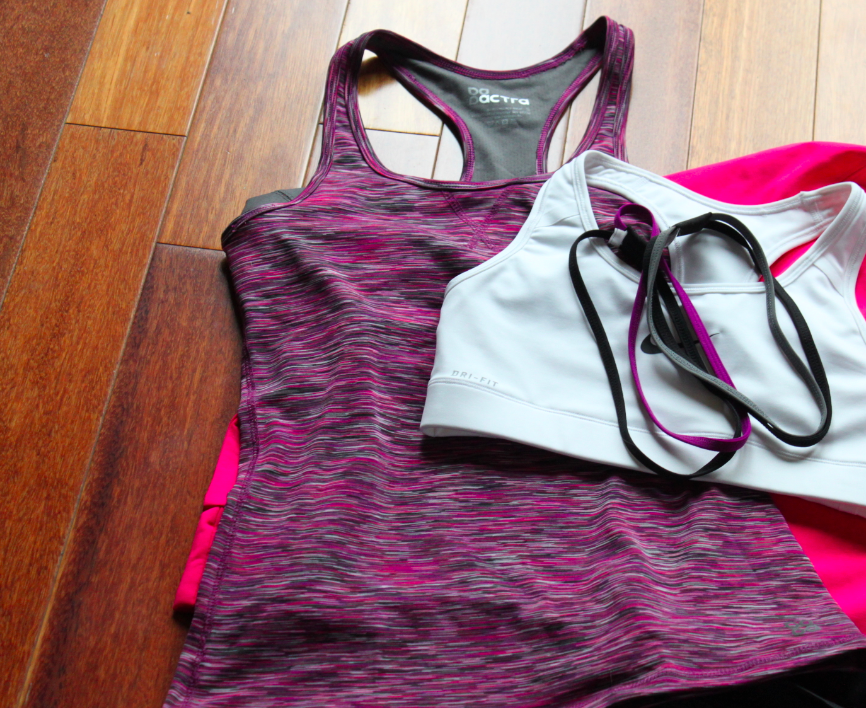 Very cool stretchy pants WITH A POCKET on the back (jackpot)!
A cute pink pullover and insanely cool cross-trainers! I'm super picky about running shoes, and I am already loving these. I can't wait to take them out for a run.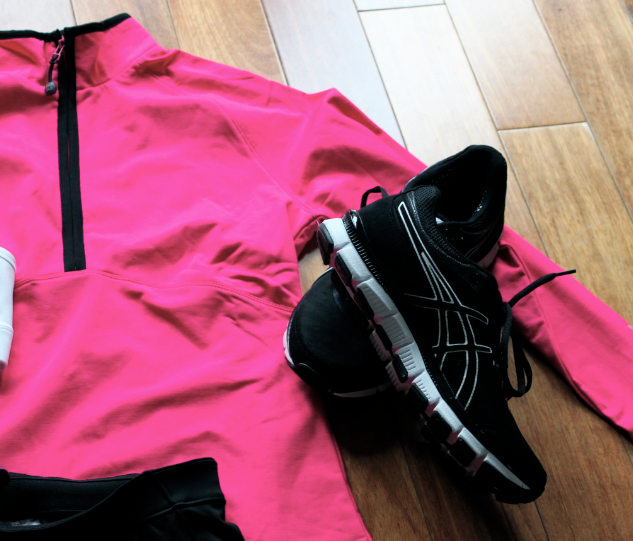 The class itself included a lot of moves I'd never tried before! We started out doing a lot of arm exercise – planks, weights, push-ups, etc. Then we moved to the wall and used the ballet barre, doing lots of leg lifts and kicks. We did some work on the mats, used the straps, and did tons of little moves that may seem tiny to the naked eye, but the repetitions were a hard WORKOUT!
Check out my fellow bloggettes working out in their cutesy little Lady Foot Locker outfits. We all matched, it was precious.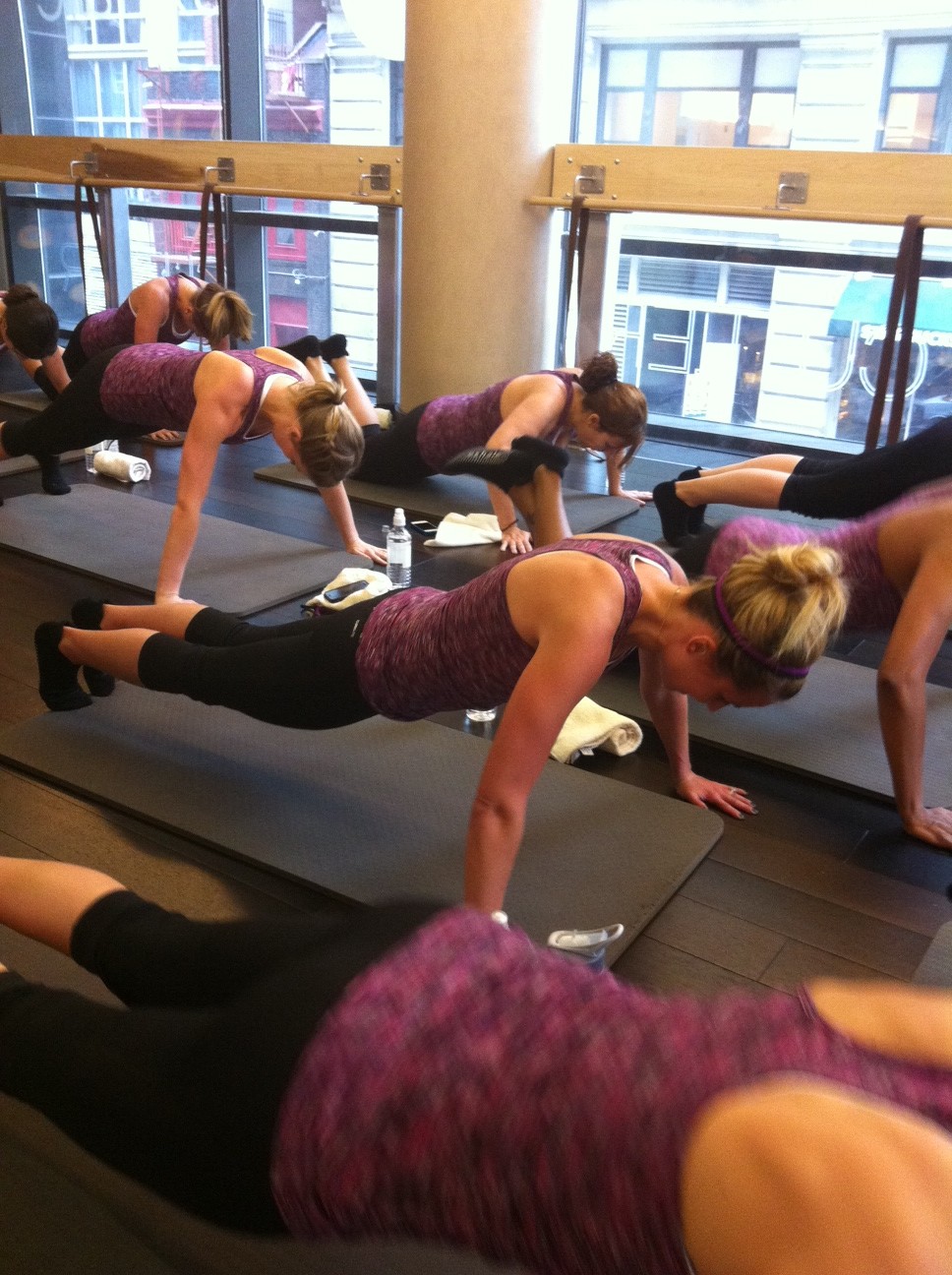 After the workout, we went to the Gansevoort Blue Room to chat, eat lunch, and check out some fun new Lady Foot Locker kicks.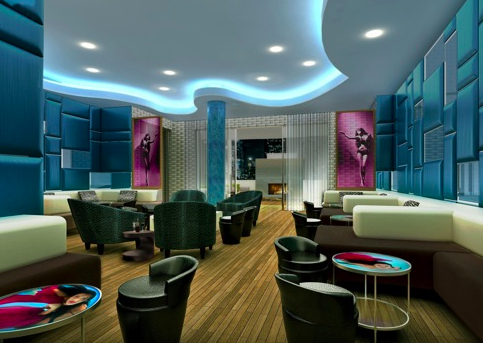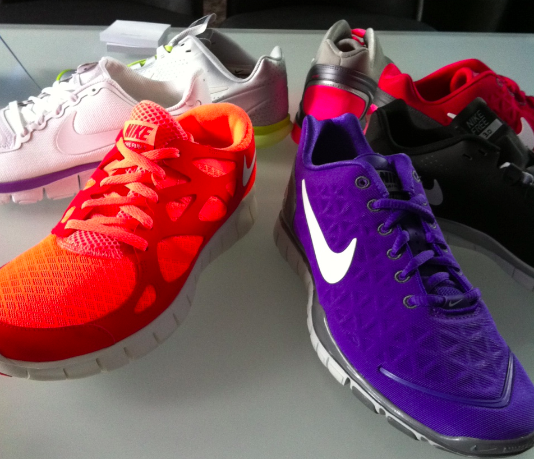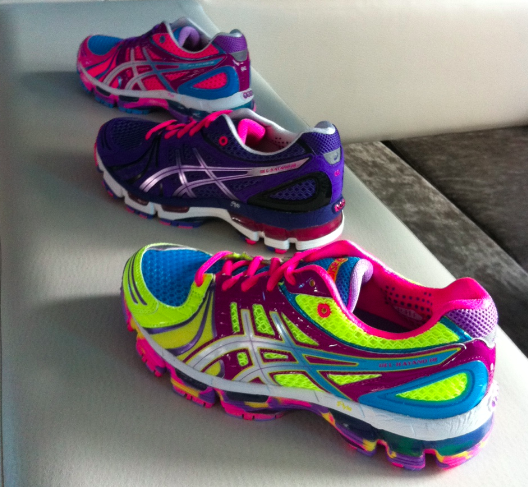 We also got to hear from the heads of Lady Foot Locker about their vision for the company. I used to associate Lady Foot Locker with just shoes, but they really have a huge focus on total head to toe workout gear.
Overall, I was really impressed by the event. The clothes are fantastic (in fact, I already wore the outfit again to a yoga class). I seriously always think that as long as you can just PUT YOUR WORKOUT CLOTHES ON, you're SO much more likely to exercise. Seriously, just try it! A couple of years ago, I went through a slump where I hadn't worked out in awhile — a friend of mine just said "why don't you just put on your running shoes and see what happens?" So I put on the shoes. And guess what? I went for a run that day.
So just put on your workout clothes. Even better – put on workout clothes that make you feel good! ;)


Disclosure: Compensation was provided by Lady Foot Locker via Glam Media. The opinions expressed herein are those of the author and are not indicative of the opinions or positions of Lady Foot Locker.