Hola, tea aficionados. 
Last night, as I was washing dishes, I looked down and realized I had broken my French press.
I accidentally banged it against a plate and the glass part broke. It was a sad moment, but hey, it's just a "thing" – so no big deal, right!?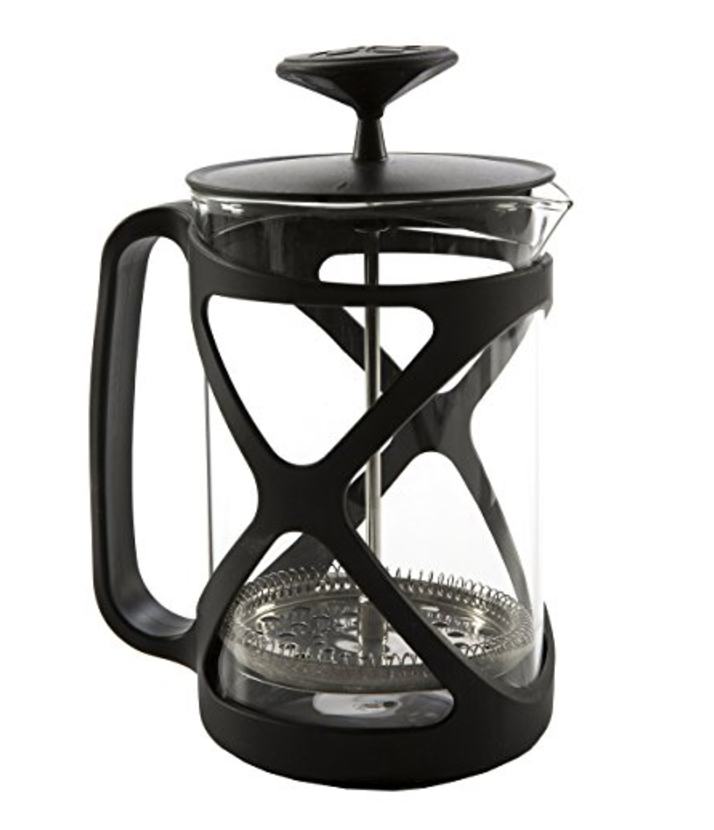 This morning when I woke up and went to make my tea that I drink every single morning, I realized I had no idea how to brew loose leaf tea without my beloved French press. In fact, I wrote about it in 6 Things I Can't Live Without.
I made it work by boiling some hot water in a pot, pouring my loose leaf tea into the pot, and then scooping cupfuls of tea and tea leaves out and straining it into my mug through the straining plunger part of the French Press. It was not a pretty sight.
It did make me feel very grateful for my French press though. And I realized that not everyone knows you can brew loose leaf tea in a French press. In fact, I think it's the easiest way to brew loose leaf tea. 
So I figured I would share my daily ritual with you. You can use the French press with loose leaf tea just like you would with coffee!! 
Each morning, I grab my bag of loose-leaf yerba mate tea (I like Guayaki San Mateo and Eco Teas).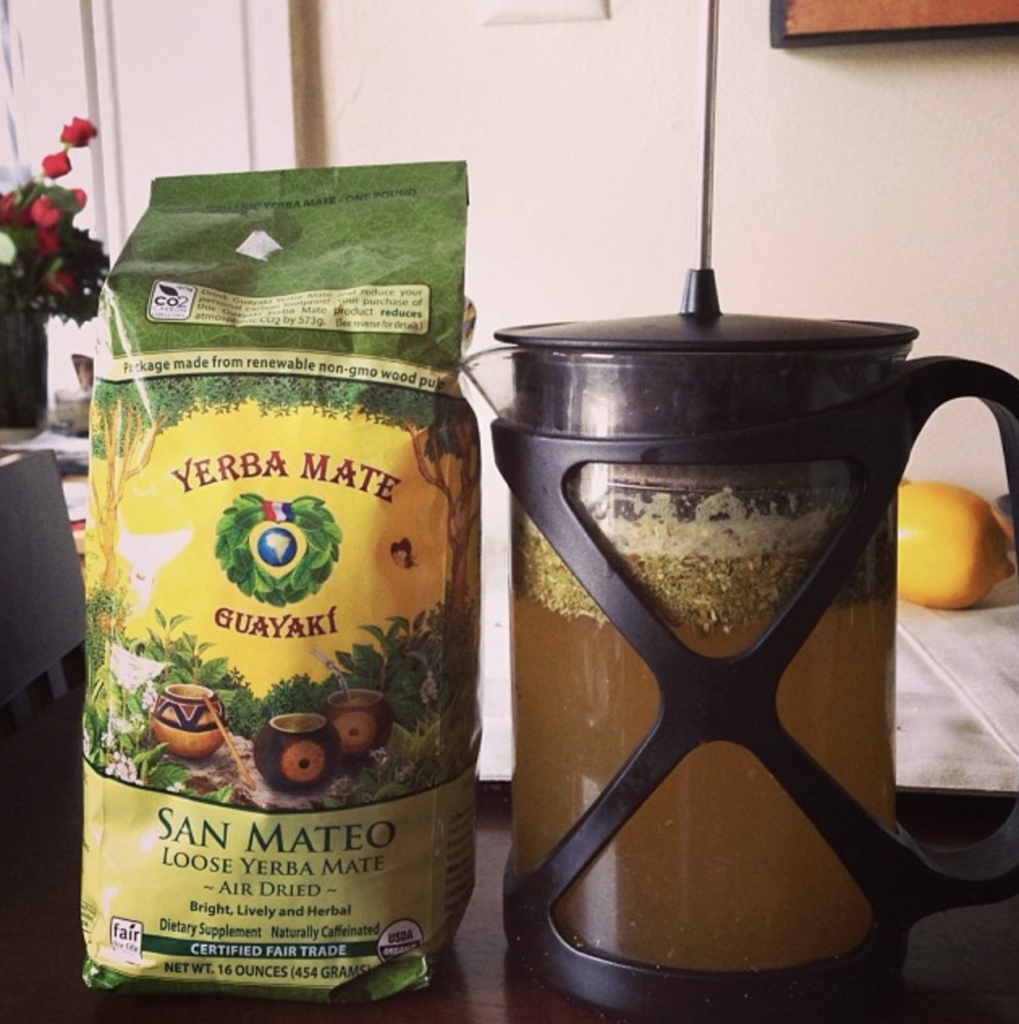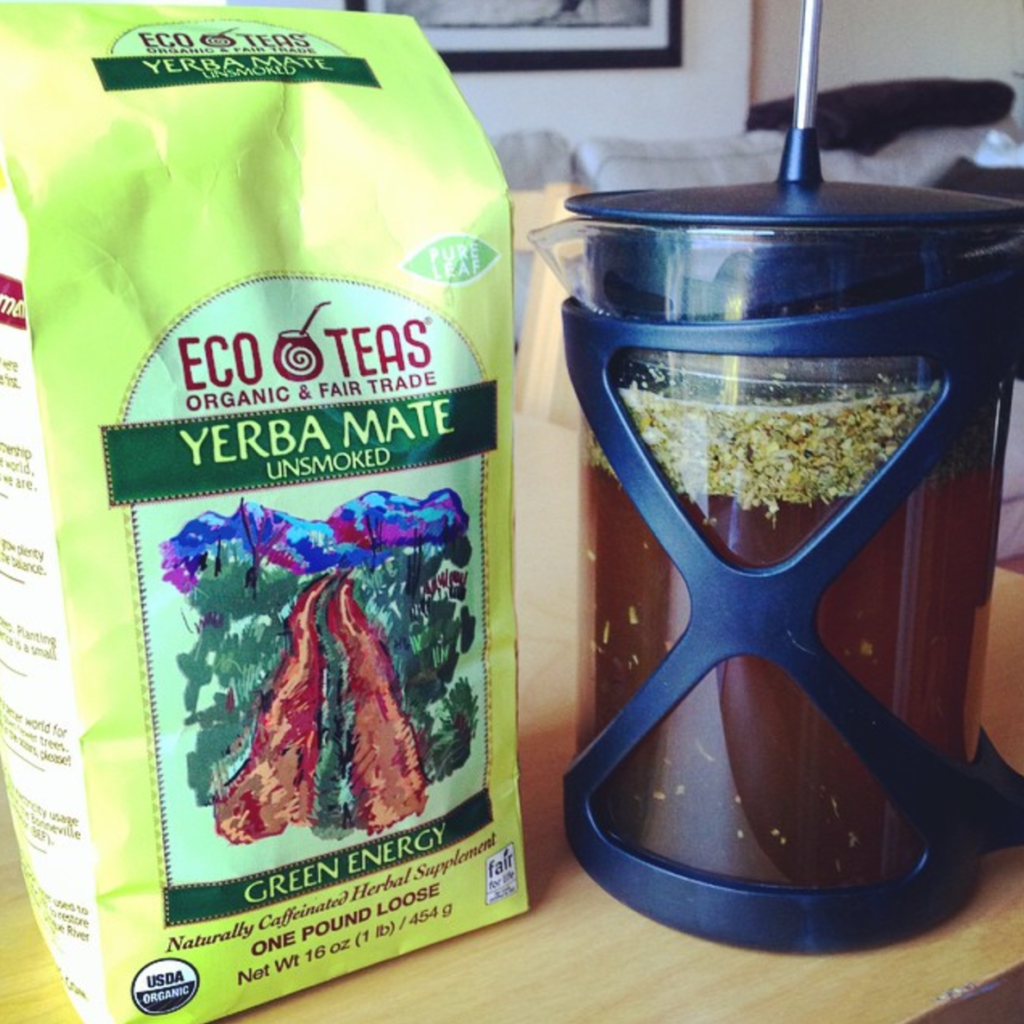 I boil water in my tea kettle.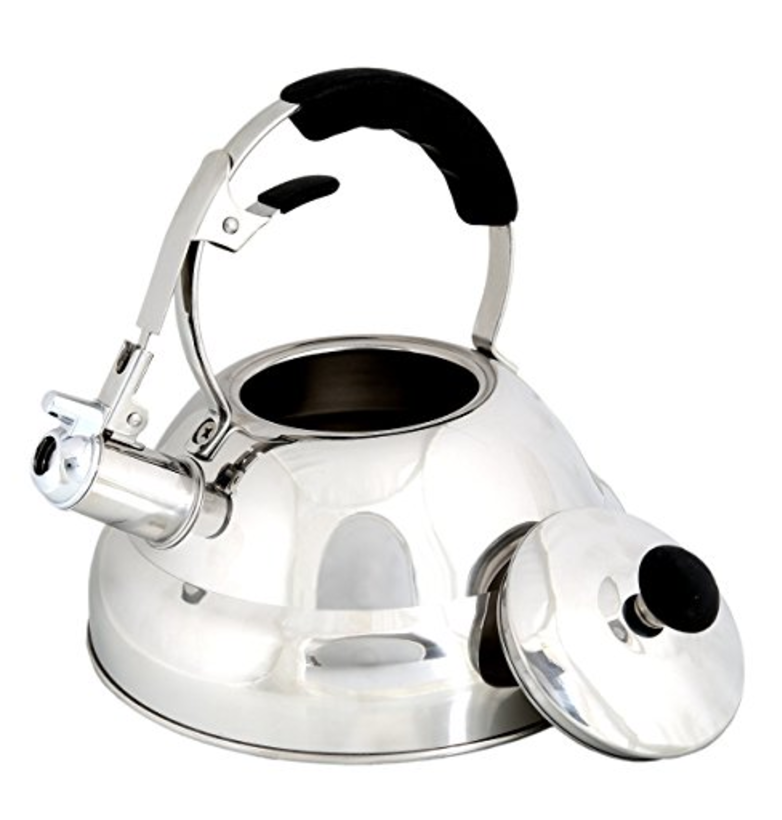 As the water is boiling, I remove the strainer-plunger part of the French press and pour loose-leaf tea into the container. I don't usually measure, I just eyeball it – but I like VERY strong tea so I use a lot. :)  You can see in the photo above. 
Guayaki suggests using 1 1/2 teaspoons of yerba mate per cup of water.  
When the water is almost-boiling but not quite boiling (with yerba mate, the tea can get bitter if you use totally-boiling water), I pour the hot water over the tea that's inside the French press.
After about 5 minutes, I use the plunger/strainer part of the French press and plunge it down.
Here's a video from my friends at Guayaki called How To Brew Yerba Mate In A French Press:
They use an extra step here and put a little cold water in first to preserve nutrients and flavor! I've never done that but I might have to try – once I get a new French press. :)
Anyway, that's been my morning beverage ritual for many years. 
Here's the story of how I first kicked coffee in favor of yerba mate.
Although I still drink coffee sometimes, I feel much better when I'm on the yerba.
You can brew ANY loose leaf tea in a French press, by the way. Peppermint, ginger, chamomile, earl gray, go for it!!!! 
Here's a little graphic about how long to steep different teas, from Steeped Tea: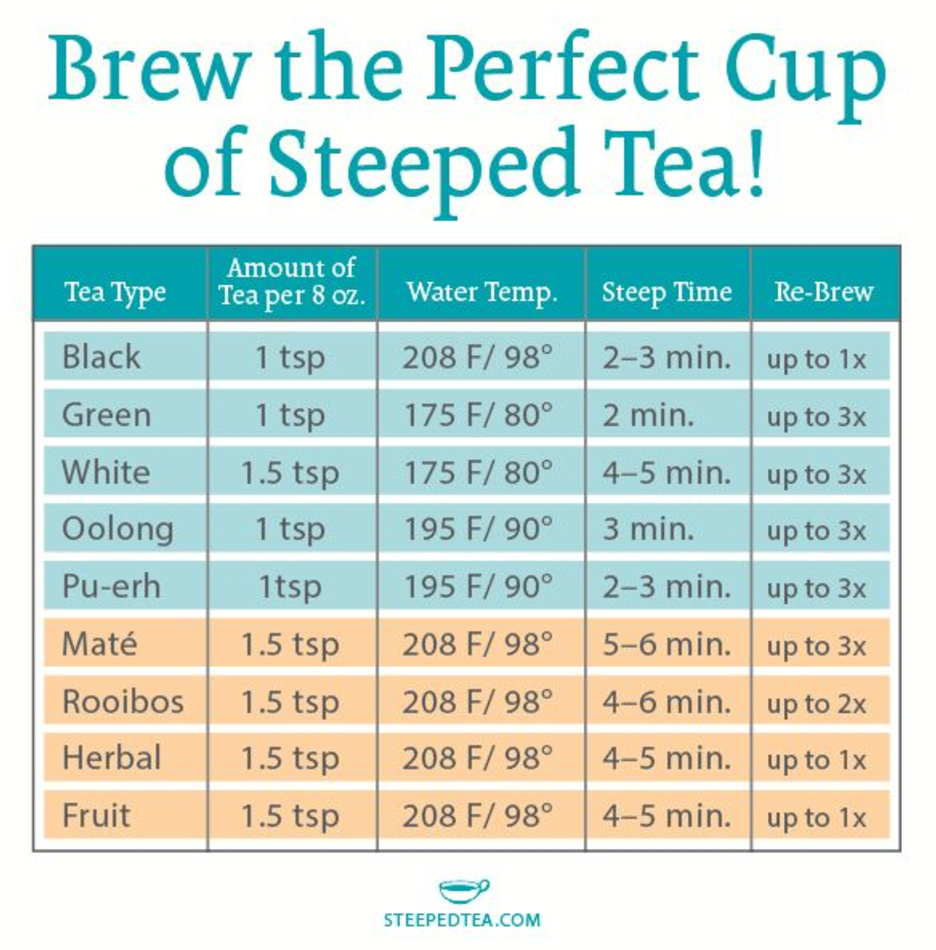 Do you brew loose leaf tea in a French press?
Happy sipping.
Love,
Jenny