The other night, in preparation for some always thrilling SNL-watching, I decided to embark on the mission of making my own popcorn. I'd never done it before, so it was an exciting expedition.
I was nervous, but I pulled through — and the result was so much better, healthier and 100x more fun than microwave popcorn!! I haven't used a microwave in years because I don't like to eat mutated food. That is probably a topic for another blog, but aside from that, microwave popcorn contains a lot of crap — weird dried buttery flavoring, chemicals from ink & glue on the bag…and other such grossness. Read more here.
So if you want to make fresh, delicious popcorn on your stove top in minutes with all natural ingredients…read on!!
Ingredients:
Coconut oil
Organic popcorn kernels
Sea salt
Get a large pot and put it on the stove.
Cover the bottom of the pot with a layer of popcorn kernels.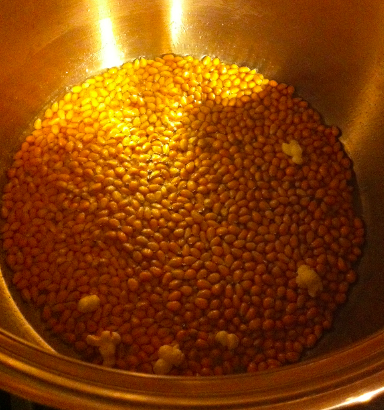 Put enough oil into the pot to lightly cover all of the kernels.
Shake sea salt onto the kernels.
Put your stove on medium heat, put a cover on the pot, and lightly shake the pot back and forth over the flame! In a few minutes of shaking over the heat, you'll start to hear the kernels pop. Make sure the pot is covered or you'll have a massive popcorn explosion in your kitchen!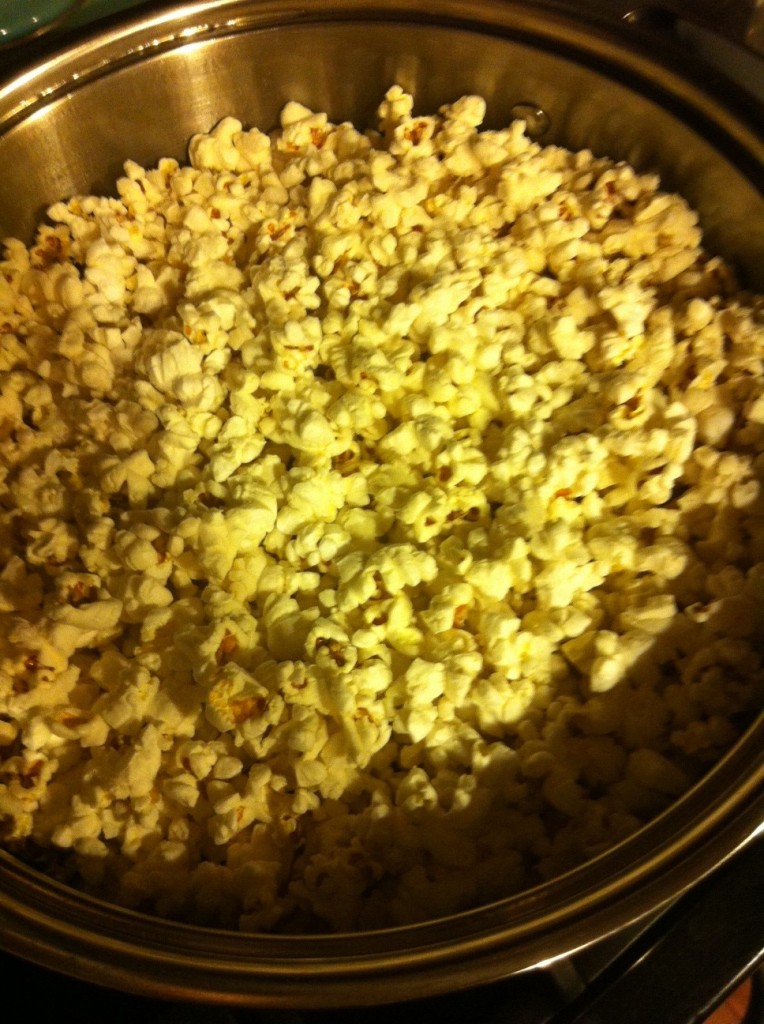 When the popcorn is done popping, add seasoning (organic butter, more sea salt, or whatever spices you like!)
Be proud that you created such a delicious, fun snack all by yourself!