This is the kind of thing that makes me fall in love again with New York City. Next Thursday, October 11th 2012, some of my beautiful NYC yogi friends are putting on a really special multi-sensory event that includes some of my favorite things – yoga, music, fresh juice and supporting a great cause.
In partnership with lululemon, my very dear friends at Well Fed NYC have created a yoga event to benefit the Lowline Project, which aims to convert an abandoned trolley station beneath Delancey Street on the Lower East Side into a subterranean green park, complete with natural sunlight. How cool is that?!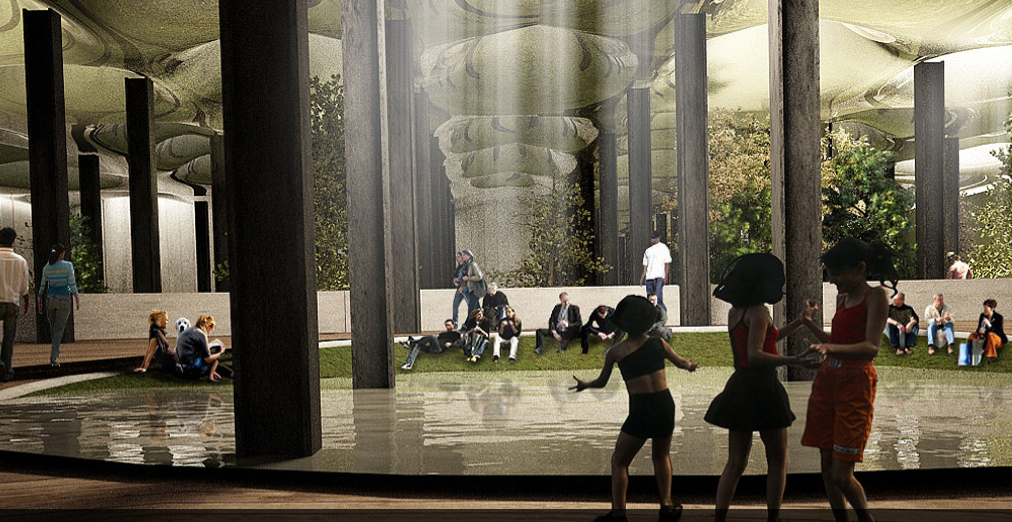 What do I mean by a "multi-sensory" event?
The event will take place in the Angel Orensanz Foundation, a beautiful historic temple. Against this backdrop, guests will be led through an invigorating yoga practice by Advanced Jivamukti Instructor and lululemon ambassador, Rima Rabbath (I absolutely love her – her classes are out of this world). There will be 7 Jivamukti teachers assisting her. Each movement will be synced to the beat of music by DJ/Producer Sasha, and everyone will hydrate with fresh pressed juices from love grace foods. The whole event will be in a "scented" environment by 1229. So radical, right?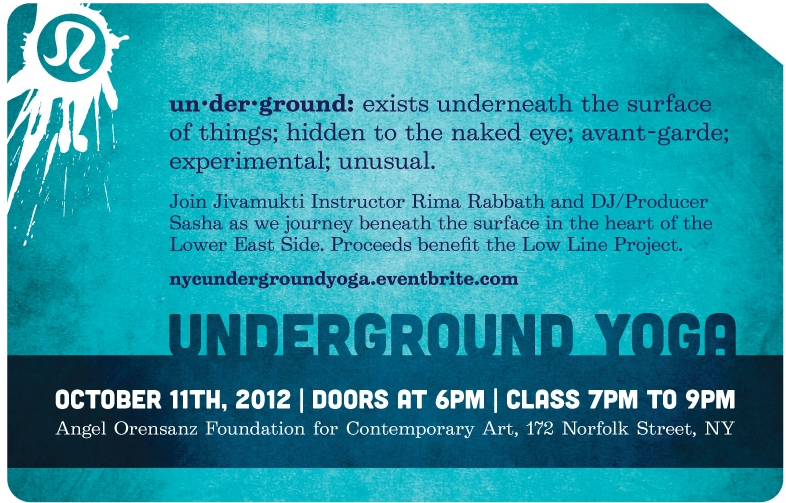 Check out this video of Rima talking more about the event: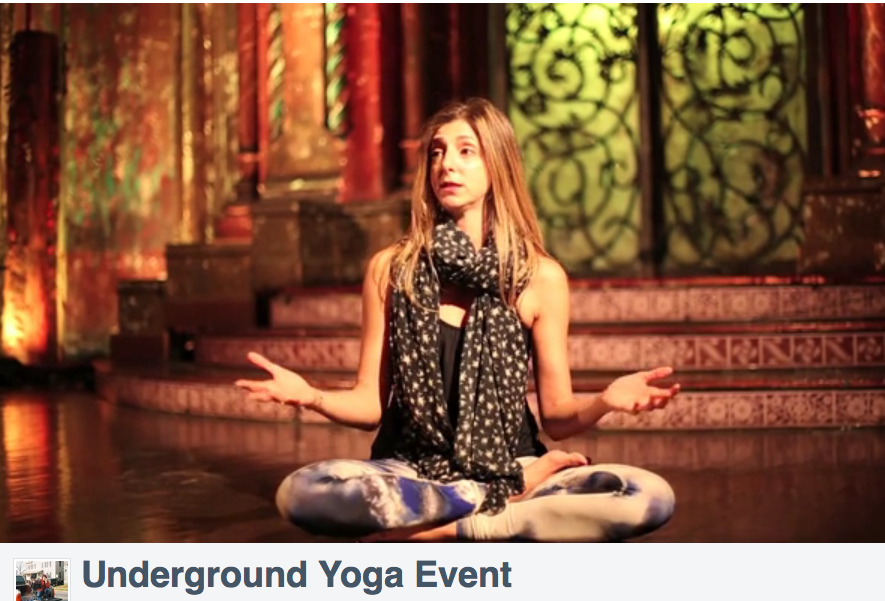 So come hang out!!! I'm so excited about this. Get your ticket here.
If you can't attend or you're reading this after the event is already over, you can still check out and support the Lowline project.