Lots of people have mentioned "baked apples" to me recently. I kept hearing about baked apples so much that I just had to try making them – ESPECIALLY since I just went apple picking last weekend!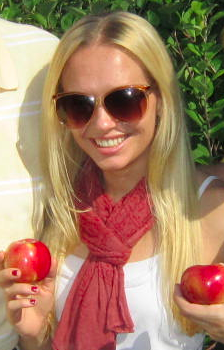 The only problem was, when I looked up recipes, every single one I found had sugar, or butter, or both. Apples and maple syrup are so sweet already, that I just KNEW the sugar was unnecessary. I was determined to test this hypothesis, so I set out on my quest for healthy baked apples.
I don't know about you, but I LOVE apple crisp. Always have. I wanted to add an extra dose of love to these baked apples to make them more crisp-like, so that's where the oats come in.
The results were delicious! I didn't miss the sugar or butter at all. A perfectly healthy, satisfying dessert (or breakfast).
Ingredients (serves 1):
1 apple (variety of your choice)
2 tbsp maple syrup
2 tbsp oats (steel cut oats, rolled oats, whatever you like)
Generous sprinkling of cinnamon
That's it!
Pre-heat oven to 350.
Slice the apples in half. Some people like "coring" apples, but I'll be honest, I have no idea how to do that. So I just cut the apples in half, and scooped out the seeds to create a little "bowl" in each half.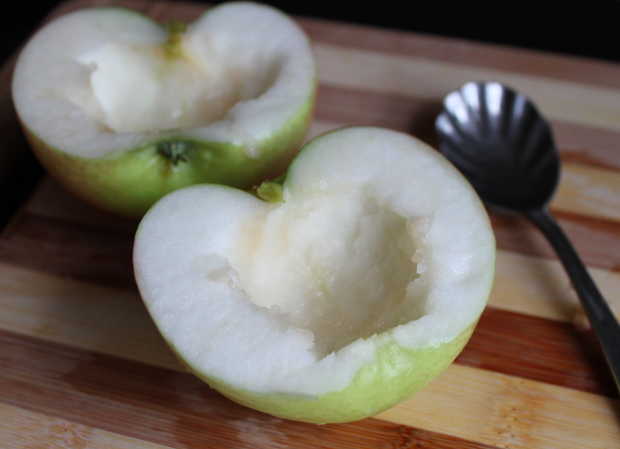 Add 1 tbsp of oats to each apple.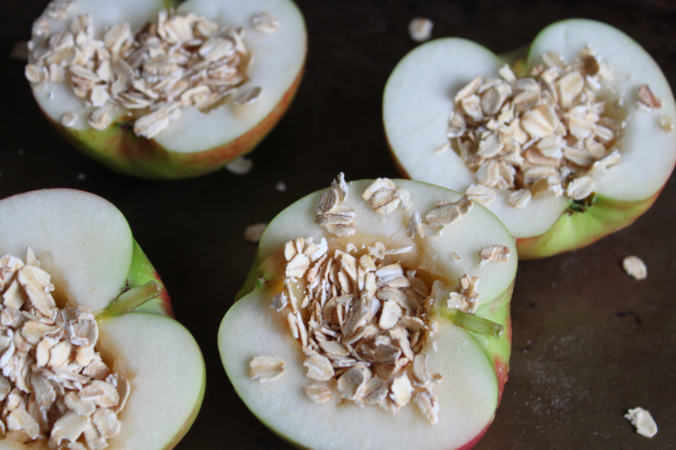 Add 1 tbsp of maple syrup to each apple. (amount for both oats & syrup may be more or less depending on the size of your apple).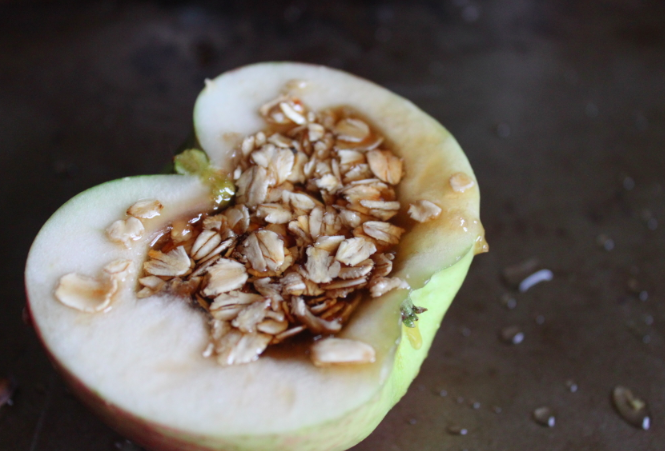 Top with a very generous sprinkling of cinnamon.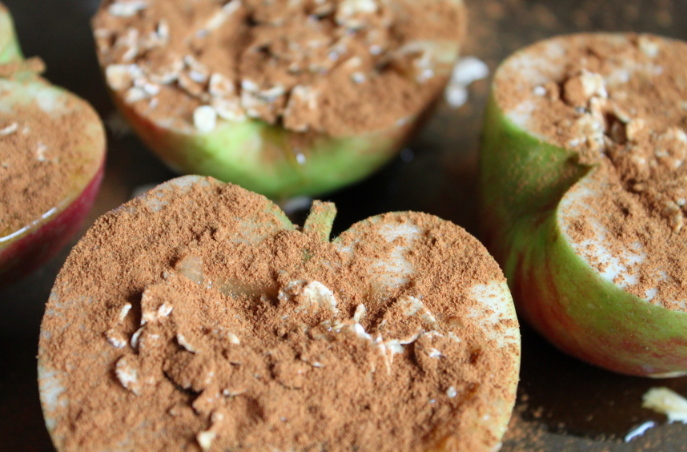 Bake for 20 – 25 minutes, let cool a bit, and ENJOY! Eat with a fork and knife, or just pick it up with your fingers. :)
I swear, this tastes so much like apple crisp, but without sugar, flour, butter, or anything of the sort. AWESOME.