This place deserves its own blog post because I've been downing their juices like they are my only method for survival lately. Ok, that sounds a little extreme, but for real, I've totally been going out of my way to drive to West Hollywood and walk up to the cute little window to order juices.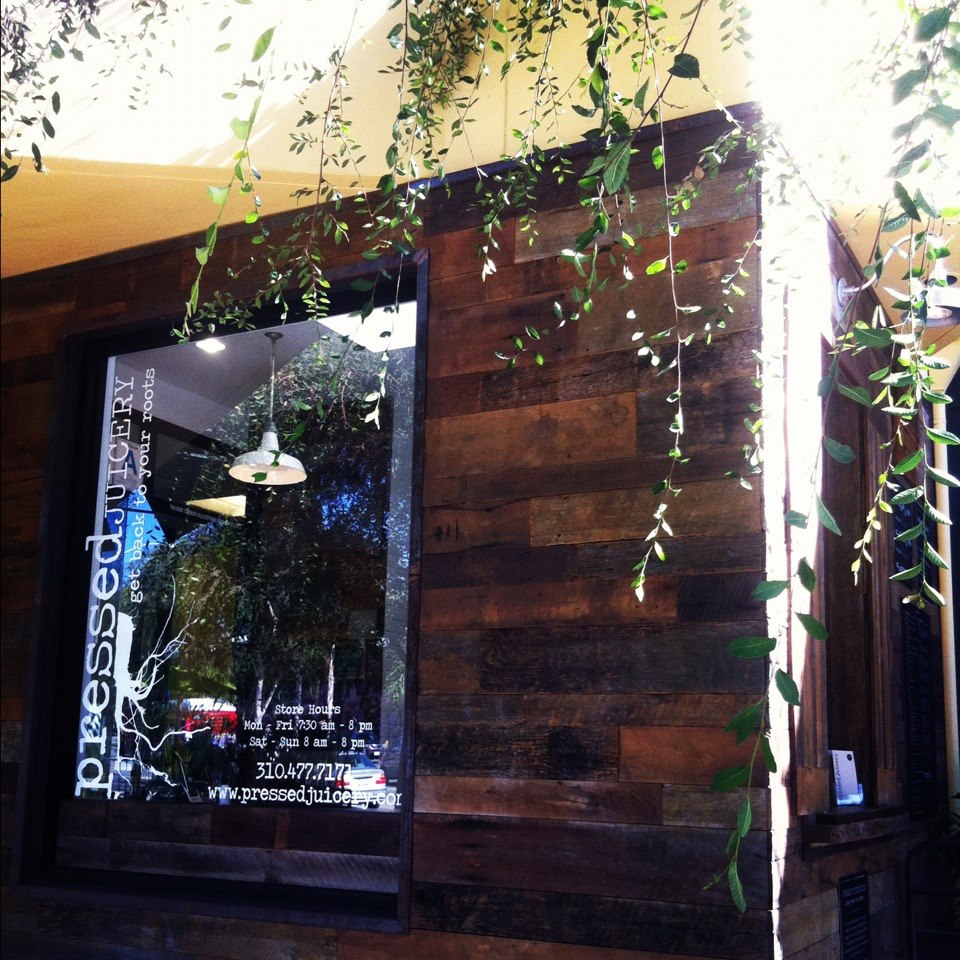 One of the coolest things about Pressed is that it was co-founded by a fellow Integrative Nutrition grad, Carly Brien. So naturally, I love to support my IIN peeps. With 4 locations in Los Angeles plus one juice truck, it's no surprise that Pressed has some celebrity clientele. But all of that aside, the juices are super high quality and legit. They use a hydraulic, cold press that extracts every ounce of juice that the fruit or vegetable can possibly yield. Each bottle can be kept in sealed, refrigerated containers for up to 3 days.
Check out the nutritional benefits of every ingredient they use!
Love this from their site: "We believe that everyone is entitled to live their best lives, but in order for this to happen, we need to get back to our roots. While the benefits of juicing are endless, we aim to cut through the confusion and condescension of so many health trends and get to the point: our bodies require vital nutrients to function at their optimal levels. Pressed Juicery provides a convenient way to meet those requirements."

I picked up their menu the other day and decided I'd share the ingredients for some of my favorite juices, so you can even try making them at home. No, I don't have the exact amounts of each thing, but just be playful! It's part of the fun of juicing and blending and all that. Just experiment, and play with it until it tastes good to you.
My favorite Pressed beverages:
Greens 3: kale, spinach, romaine, parsley, cucumber, celery, apple, lemon & ginger
This is the best green juice and will make you feel awesome.
Citrus 4: cucumber, pineapple, lemon, coconut water & aloe vera
According to Pressed staff, this is best for hangovers. Super hydrating!
Chocolate Almond: almonds, dates, cacao, filtered water & sea salt
This thing is like a dessert in a bottle. I am totally enamored with it.
Check out all of their juices here!
Yeah! If you don't live in LA, they ship their cleanses nation-wide, so that's awesome.
Thanks for making me so happy, Pressed! See you soon..