The other day I headed into the store to buy ingredients to make pesto. Basil, garlic and pine nuts. I grabbed all 3 and headed to the register. The cashier looked at me and said, "You know these are $19.99 right?" I looked down at the puny little bag of organic pine nuts. No way am I paying $19.99 for that. "I'll just go grab the non-organic kind, that's fine," I decided. She smiled. "Those are $17.99."
What is going on here!? Are pine nuts an endangered species? Am I just late to the party? Have pine nuts always been like this?
This is how small the bag was. 6 oz!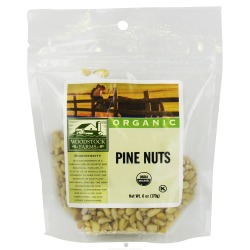 Anyway, I did a quick mental scan of my cabinets at home. Did I have anything I could sub in for pine nuts? Hmm…what about pumpkin seeds? I had a bag of them already at home. It could work! I said sayonara to the pine nuts (are they made of gold? I don't get it) and headed home to experiment. Luckily, I was happily surprised at the awesomeness of pumpkin seed pesto! The pumpkin seeds gave the pesto a unique crunch and nutty flavor, which went perfectly when mixed with my mind-blowing tomato sauce.
Super easy to make, too:
1 large bunch of basil leaves, washed/dried
2 cloves garlic
1 handful pumpkin seeds (pepitas)
A few glugs of extra-virgin olive oil
Chop up the basil finely. Add the garlic and chop chop chop some more.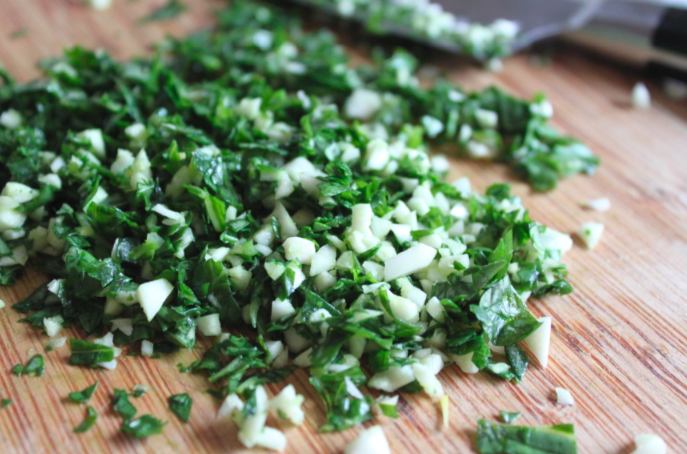 Next, add your pumpkin seeds and keep on chopping!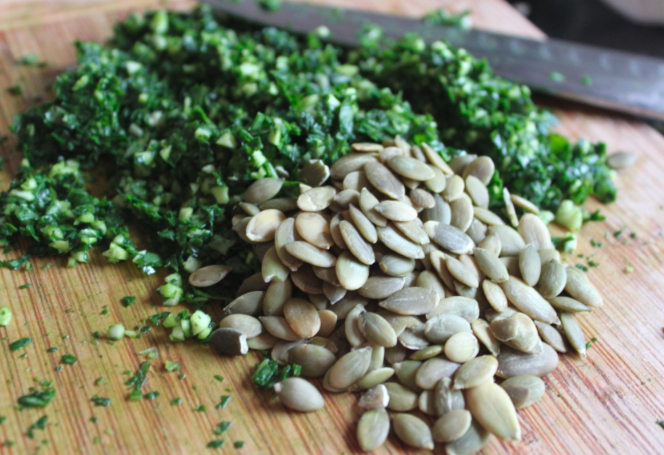 Chop until all ingredients are blended pretty finely.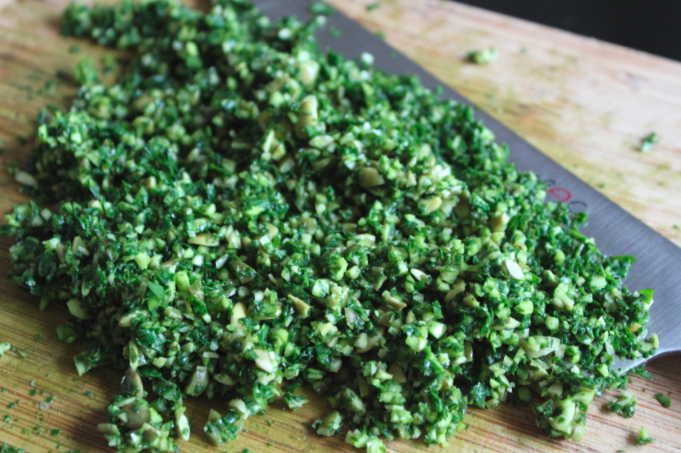 Transfer the pesto to a bowl and add a few glugs of olive oil. Mix together. Enjoy with your favorite whole grain bread, pasta, vegetables, or whatever your pesto-loving heart desires. Absolute deliciousness, no pine nuts required. :)