Do you struggle to find healthy foods that satisfy your sweet tooth? Fear not, my friends! Purely Elizabeth, founded by my fellow IIN graduate Elizabeth Stein, is a line of all-natural and organic foods made with nutritious alternative grains and superfood seeds — free of sugar, dairy, wheat and gluten! (Oh yeah, and they're ridiculously delicious too).

I recently received a box of Purely Elizabeth's newest product — Ancient Grain Granola — because I had the privilege of participating in their "10 Days of Healthy Tips." I was thrilled to receive the granola because I've had their cookies, and they are AMAZING – and not just amazing as far as gluten-free, vegan cookies go — I'm talking amazing as far as all cookies go!
I was home visiting my parents when I tried out the granola. My mom and her hairdresser tried it too. :)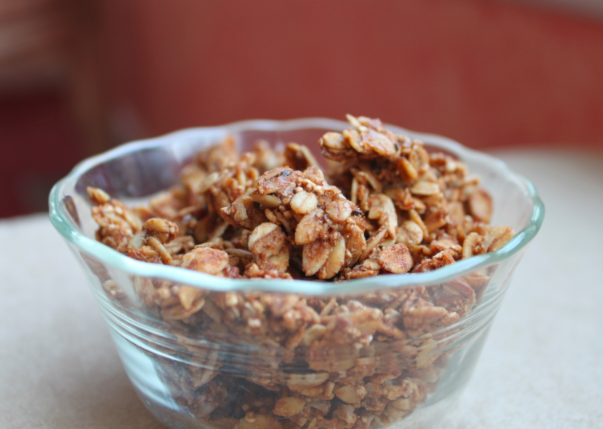 My first reaction was that it's bursting with flavor — something I'm not used to when it comes to healthy granola! It's cinnamony, sweet (sweetened with organic coconut palm sugar) and satisfyingly crunchy. I didn't need to add anything to it, I just ate it as a snack straight out of the box! The texture was awesome – I could taste the little flecks of quinoa, chia seeds & amaranth (the "ancient grains").
My mom's hairdresser said it tasted just like oatmeal cookies. My mom asked right away where she could purchase it. A big hit all around!!!
As you can see, only the finest and healthiest ingredients are used here…..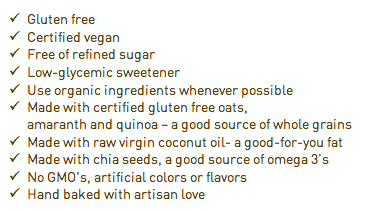 If you're a granola-lover who wants to nourish your body with healthy superfoods, you can pick up a box of this granola here. Don't forget to try the gluten-free baked goods, too!! They have muffins, cookies and pancakes. These products prove that being healthy is not about deprivation! :)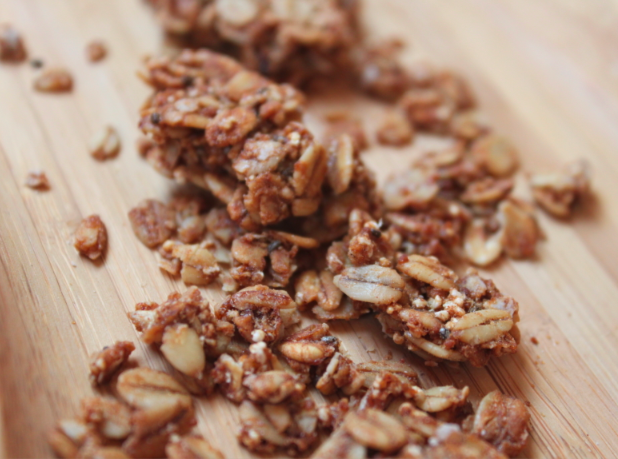 Have you ever tried Purely Elizabeth products? What's your favorite?