Hey, peep-a-leeps.
Right now I'm hanging out at a cafe in San Diego and I forgot to bring my headphones, which at first I was upset about, but they are playing TOADIES right now in the cafe so all my cares about having headphones have floated away and become dust. And right before Toadies they played Shine by Collective Soul!!!!! I love that song so much. I am reliving the 90s and the only thing that could make this situation better is an acai bowl. Which means basically all my dreams in life are coming true in this very instant. What? Sorry, I've been in California for 2 weeks now, my brain feels a little melty.
So, I might as well tell you that I've been wanting to sell a Healthy Crush shirt for a long time. My t-shirt desire journey began last Christmas, when my great pal Jeanne sent me some tank tops with my brand on them. A bunch of people commented and said they would buy them if I would sell them. WHAT? I thought…for reals?
(Currently playing Shimmer by Fuel, I just fainted).
Anyway, my curiosity got the better of me, so I headed on over to my trusty Google and searched up on how to sell your own branded t-shirts. (As a side note, little did I know that from that very Google search…an epic love story had started its first chapter. You never know when a simple Google search will change your life, people!! Seriously. Gives me the tingles to think about. But more on that in another blog post someday, called The Benefits of Googling Things).
Ok I'll stop. The point of me saying all this is that I never created a t-shirt back then when I wanted to. I have a habit of getting a million cool ideas and then not executing unless it all feels completely perfect. Do you, too? I'm working on getting over that and not letting a little perfectionism or overwhelm get in the way of launching cool shit. (THEY ARE NOW PLAYING LIVE – ALL OVER YOU. This is awesome). 
So the other day, I learned about a couple of sites where you can build your own shirts and sell them, and they won't be printed until you meet a certain sales goal. No overhead costs, low commitment for me, ability to upload my logos and make a cute workout shirt…LETS DO IT!!!
(Foo Fighters – My Hero is now playing, who needs headphones ever again?)
The 2 sites I looked at when creating my shirt were Represent.com and Teespring.com. They both seem great except Represent ended up having the tank top style I was looking for (a women's racerback workout tank top).
So I created a Healthy Crush shirt, finally. It's perfect for yoga or long walks on the beach/sidewalk/hot coal pit, and I can't wait to rock this thing in a bootcamp class while I'm on the verge of punching someone in the face from doing too many squats. I'll look at myself in the mirror, see this shirt, and be reminded of my dedication to being the best jenny I possibly can be.  (Tonic – If You Could Only See is on. This is fun).
The reason I started Healthy Crush is because I realized how good it's possible to actually feel when you treat yourself well. This shirt is a reminder of that.  I need that reminder daily, and especially lately…I realize how insanely important it is. Get your shirt here.
This shirt is a reminder to take care of YOU, daily. To keep your love affair with living well burning brightly – even just a little bit each day. For you, for your life, for your relationships with the people you love. It matters.
I made 3 colors. Not to pick a teacher's pet, but blue is my favorite.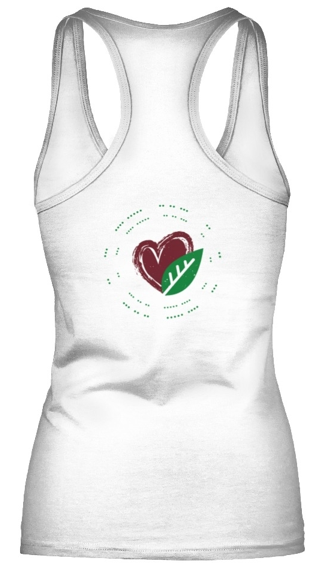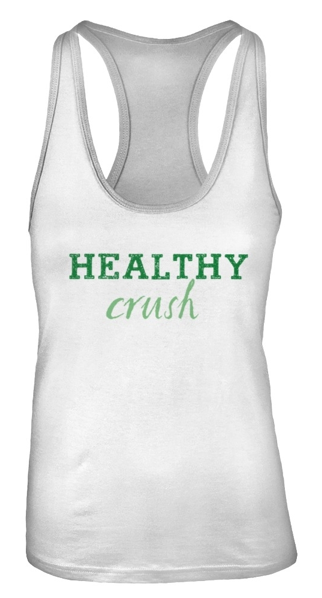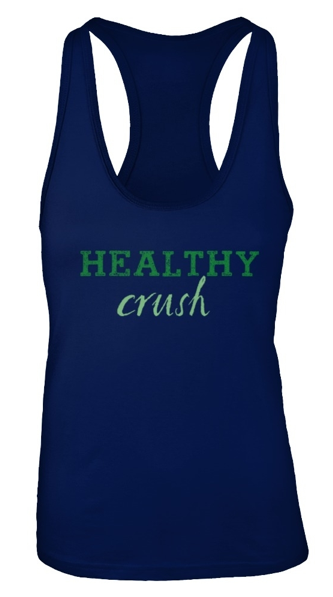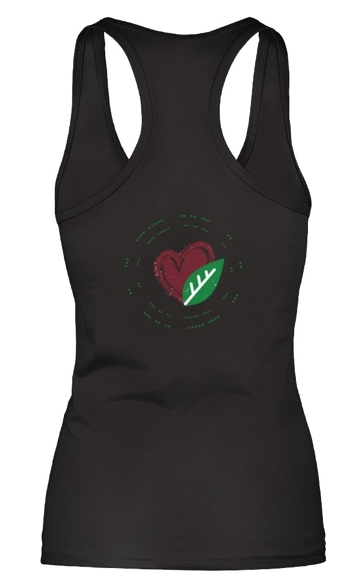 SO! My goal is to sell 20 shirts and I really hope you'll rock one. There's only 8 days left to order one!!!!!!
You should buy it, as Smashing Pumpkins is currently singing into my ear, TONIGHT! TONIGHT!
THE HEAT IS ON! Exciting.
Depending on demand I'll create more versions and styles later.
(Freshmen by The Verve Pipe, now playing. This cafe wants to melt me into a puddle of 90s emo).
If you do buy a shirt, please send me a photo of you wearing it and I'll post it on social media!! (tag me on the insta @jennysansouci)

(Also, what's your favorite 90s song? Tell me in the comments, nothing makes me more happy to be alive).
Love you guys. Thanks for being here. Thanks for putting up with my antics. Really, I appreciate it. So much more than you could ever know. :)