I was recently introduced to soba noodles by my friend Jeanne Grabowski. She had me over for dinner at her apartment and made an amazing dish of soba noodles with peanut sauce, veggies and tofu, which was inspired by Andrea Beaman's cooking video for the Institute for Integrative Nutrition. Andrea makes hers with tempeh instead of tofu, and I decided to try that out. I never knew how delicious soba noodles were! Now I am totally psyched on them, and this dish started it all.
This dish combines savory soba noodles, crispy tempeh, vegetables and a sweet & spicy peanut sauce. It will satisfy your every desire. :)
Soba noodles: Japanese noodles made from buckwheat flour. Rich in vitamins, minerals, amino acids and antioxidants. Great whole-grain replacement for spaghetti, and tastes delicious.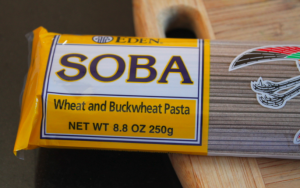 Tempeh: Fermented whole soybeans.  Fermentation makes it a more easily digestible protein and gives it a higher vitamin, mineral & nutrient content. Make sure to get organic! I like Lightlife brand. Note: Protein of your choice can be substituted for tempeh in this dish.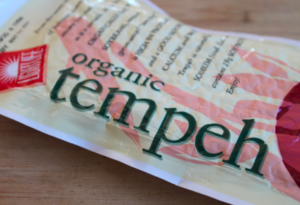 Ingredients:
1 package soba noodles
1 package tempeh, diced into 1-inch cubes
1 head of broccoli
1 large yellow onion
Oil of choice for cooking tempeh (I prefer coconut)
4-5 scallions, minced
½ cup organic natural peanut butter
¼ cup apple cider vinegar
¼ cup maple syrup
¼ cup tamari or shoyu
1-inch piece of ginger, peeled & chopped
2 garlic cloves
1 tbsp toasted sesame oil
1 pinch cayenne pepper
1 pinch red pepper flakes
½ cup water (for consistency)
Sea salt to taste
Black pepper to taste
Directions:
1) Add tempeh & oil to pan & sauté on both sides until crispy.
2) Chop up broccoli and onion and put in steamer. Steam until tender.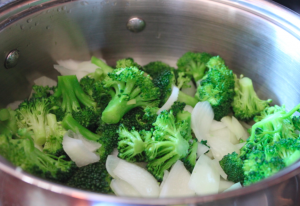 3) Cook soba noodles in boiling water for 6-8 minutes.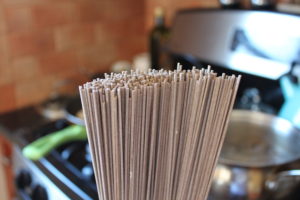 4) Combine all ingredients for sauce in blender (I used a Vitamix) and blend until smooth. (peanut butter, apple cider vinegar, maple syrup, tamari/shoyu, ginger, garlic, sesame oil, cayenne, red pepper flakes, water).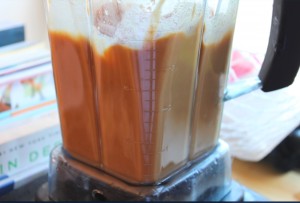 5) Combine tempeh, noodles & sauce in large bowl.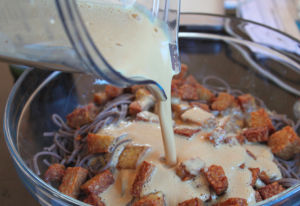 6) Mix in vegetables.
7) Add sea salt & black pepper to taste, if needed.
8) Sprinkle scallions on top!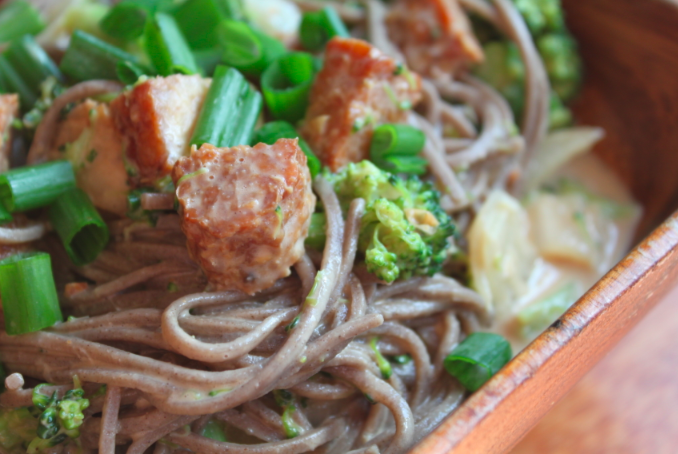 What's your favorite way to eat soba noodles?