I honestly don't think a day goes by in my life when someone doesn't ask me about my water bottle. I carry it everywhere with me, and I can truthfully say that I've used the same brand of glass water bottle for over a year now. That's something that's never happened to me before! I have jumped from bottle to bottle so many times, never finding one that stole my heart.
Enter bkr. I am getting excited just scrolling through all the new colors they have. I am loving these 3 — Boy, Coco, and obviously – Crush.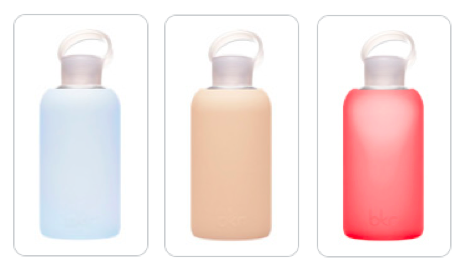 After over a year of being with my bkr bottle exclusively, here are some of the reasons I love it:
It's the perfect size. It fits perfectly in my bag, my cup holder in my car, my hand….I've brought it on airplanes, hikes, even out with me to parties. It always looks cool and feels convenient. It holds about 16oz of water.
It's glass (using plastic bottles is uncool).
It's BPA-free, and has no metaly or chemicaly taste like other water bottles I've tried.
The sip opening is the perfect size.
It can go in the dishwasher. Easy.
They donate a portion of proceeds to charities.
It is so freaking CUTE I can't stand it. I look at it with complete adoration every day.
It's perfect to give as a gift. I have given a few as gifts and people are so into them. They just make people happy.
I don't think my specific bottle is still available, I believe it was part of a limited edition collection….but you have to admit, it seriously is the best thing ever.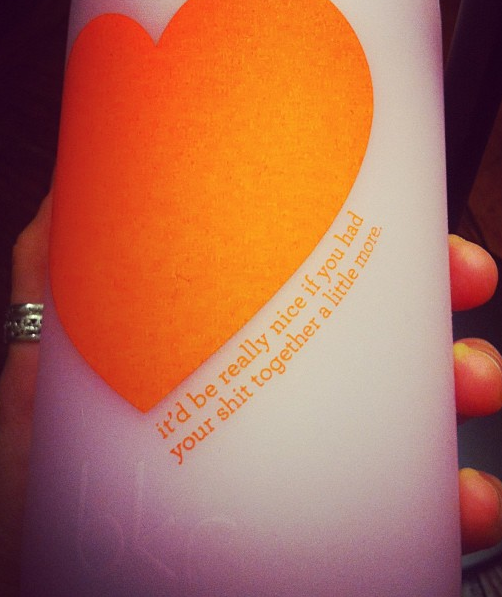 Ah! Have you been on the search for the perfect water bottle? If you want to love your water bottle with your whole heart, look no further, trust me. Get your bkr bottle here.
If you have a bkr and feel the same way, let me know in the comments. :)