Energy bars, granola bars, breakfast bars, protein bars…the grocery store aisles are FULL of them, and that can be overwhelming. Plus, energy bars have a way of "looking" healthy no matter what they have inside them, so it can be a tough choice. The shelves are laden with sugar, artificial sweeteners, and chemicals – so it's AWESOME to find energy bars that are actually healthy + tasty.
What do I base my decisions on when looking for healthy energy bars? Well, the ingredients list, of course! I don't really eat energy bars that often – I'd rather have fresh, real food when possible – but when traveling or rushing out the door, I like to throw one in my bag just in case!
Oh yeah, I should probably mention that I only eat things that taste awesome. I am not interested in bland, gross energy bars. Not worth it!
Here are my 2 favorite energy bars that have healthy ingredients AND taste amazing:
If you're a granola bar lover, this will be your new best friend. I love this granola bar because the ingredients list is super short + healthy. All it is is oats, puffed brown rice, walnuts, brown rice syrup, coconut, raisins, dates + almond butter! Plus, it tastes awesome. Perfect to bring on a plane, hike, camping trip, or anywhere you may need some on-the-spot nourishment. LOVE IT.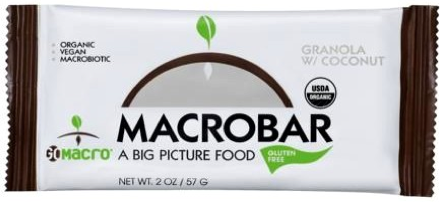 For you candy bar lovers out there, this is basically the healthier version of a candy bar – and it tastes WAY better. The ingredients list is longer than the MacroBar list, but it contains some highly powerful superfoods like spirulina, wheatgrass, chlorella and green tea, and is sweetened with organic dates + honey. Again, I don't recommend these types of bars as an everyday thing, but they are freaking delicious if you are on the go and need something packed with greens (or if you want to get your chocolate fix in a yummy + healthier way). The Greens+ Natural energy bars are great too, without the chocolate!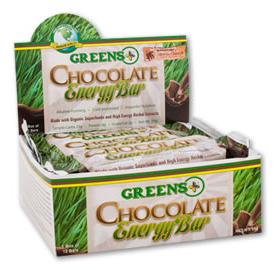 Other bars I've tried that I enjoy are:
Lara Bars (be careful, some of their flavors have sugar added)

22 Days (I like Enlightened Pumpkinseed and Goji Mate Firecracker)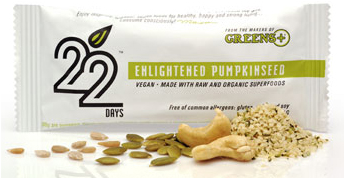 What are your favorite healthy energy bars?