Ooh! This is such a juicy topic. Julia Ross, author of The Diet Cure, was another one of our incredible speakers at Mega IIN. Her talk was on the physiology of addiction, which I find absolutely fascinating.
Since nixing sugar was the common thread of all of our speakers over the weekend at the conference, it was no surprise that Julia focused a lot on sugar. Here are some of the tidbits she shared:
When sugar first started being produced, it was known as "crack" in France
Traditional diets contained no sugar, and people had excellent health
The addictive quality of sugar was highly attractive to businessmen, which led to mass production
Sugar is manufactured for addictiveness
Sugar leads to toxicity and malnutrition
Sugar is as toxic as alcohol to the body
Sugar is 4x more addictive than cocaine
Sugar is not a food, it's a "high calorie drug."
The World Health Organization says: "Our only recommendation for ending the worldwide physical and mental health crisis is to cut out all sweetened foods to below 10% of calories."
So crazytown!
Addictive foods according to Julia Ross:
Sugar
Starches
Chocolate (aw! love you choc!)
Gluten
Casein-containing foods (most dairy products)
If you combine all of those things (for instance, in baked goods, donuts, cakes, etc)– you end up with SUPER POWERFUL ADDICTIVE SUBSTANCES!
The more gluten something contains, the more addictive it is. Starches are converted to sugar immediately, as soon as you put them in your mouth.
To combat food addictions, Julia Ross recommends abstaining from addictive substances and using amino acid therapy, which she explains further in her book, The Diet Cure.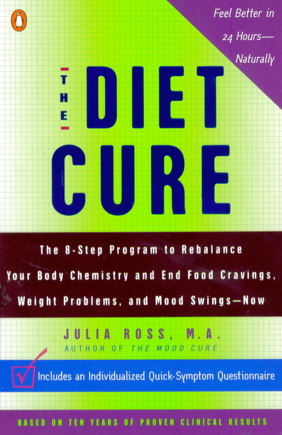 I always knew sugar was not a friendly friend, and this info just seals the deal. It totally makes sense that sugar would be so addicting – you see it everywhere and it sneaks into everything. Quitting it isn't easy.
Read about my friend Julian's Sugar Detox Experience.
Interesting stuff!!
Do you relate to feeling physically addicted to certain foods? What has helped you combat the addiction?