Ok, listen. I've posted a few different green smoothie recipes here on Healthy Crush –  most of them have included superfoods and sometimes ingredients you haven't heard of. That's all good and fun, but sometimes I really don't feel like putting 20 ingredients into a smoothie. I just want something delicious, satisfying and EASY (and full of health benefits, too).
So lately the green smoothie I've been making is super simple, with only 4 ingredients (5 including ice).
Simplest Green Smoothie
1 banana
1 spoonful of almond butter
Coconut water or almond milk (amount depending on how thick you want the smoothie)
1 handful of kale
ice (optional)
EVEN EASIER OPTION:
If you don't have fresh kale or greens on hand, you can use a green powder. I like Vitamineral Green and Amazing Grass. When I was at my parents house for Thanksgiving, I brought some green powder with me, and I had no excuse not to throw together a quick, nutrition-packed smoothie in the morning –– which made me feel GREAT, especially since I knew I'd be indulging in some holiday treats.
Total win.
Need something even EASIER?
Ok. Just get ANY fresh greens or green powder and throw it in a blender with ANY liquid (even water) and ANYTHING ELSE YOU WANT (fruit, veggies, superfoods, nut butters, whatever! just make it taste good, ok?)
You can really do anything. I just like the recipe above because it tastes freaking awesome.
Some of my other fave ways to get greens:
(you can substitute any other greens for kale in these recipes)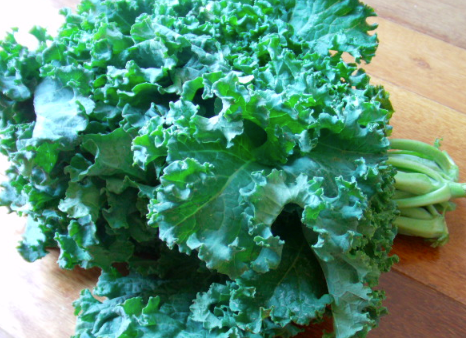 Get free shipping on a Vitamix blender (the best, best BEST blender for making green smoothies) by using coupon code 06-005020 when you order one from the Vitamix site.
Do you have a favorite easy green smoothie?