Hi, Super Genius Love Bugs. I've been crafting something very, very special for you over the last couple of days, like a little mad scientist in my kitchen.
I researched and experimented and finally came up with….the ultimate aphrodisiac smoothie!!
Did you know that sexual energy and creative energy are one and the same, and the more turned on you are in your life, the more your creative channel will be open for you to create INCREDIBLE, passionate things in the world? It's seriously true.
"I don't really differentiate between the experience of creativity and the experience of spirituality, or for that matter, the experience of sexuality—what we are really talking about here is creative energy." –Julia Cameron, The Artist's Way
"Fortunate, indeed, is the person who has discovered how to give sex emotion an outlet through some form of creative effort, for he has, by that discovery, lifted himself to the status of a genius." -Napoleon Hill, Think and Grow Rich
THINK ABOUT IT. Really, though, think about it.
So make this for your lover on Valentine's Day, or make it for yourself and tap into a new realm of creative genius. Either way, this smoothie will flip your light switch directly to ON. Drink it, and vibrate at a whole new level. Trust me.
What you got, smoothie, is hard to find
I think about it all the time
I'm all strung out, my heart is fried
I just can't get you off my mind
(listen)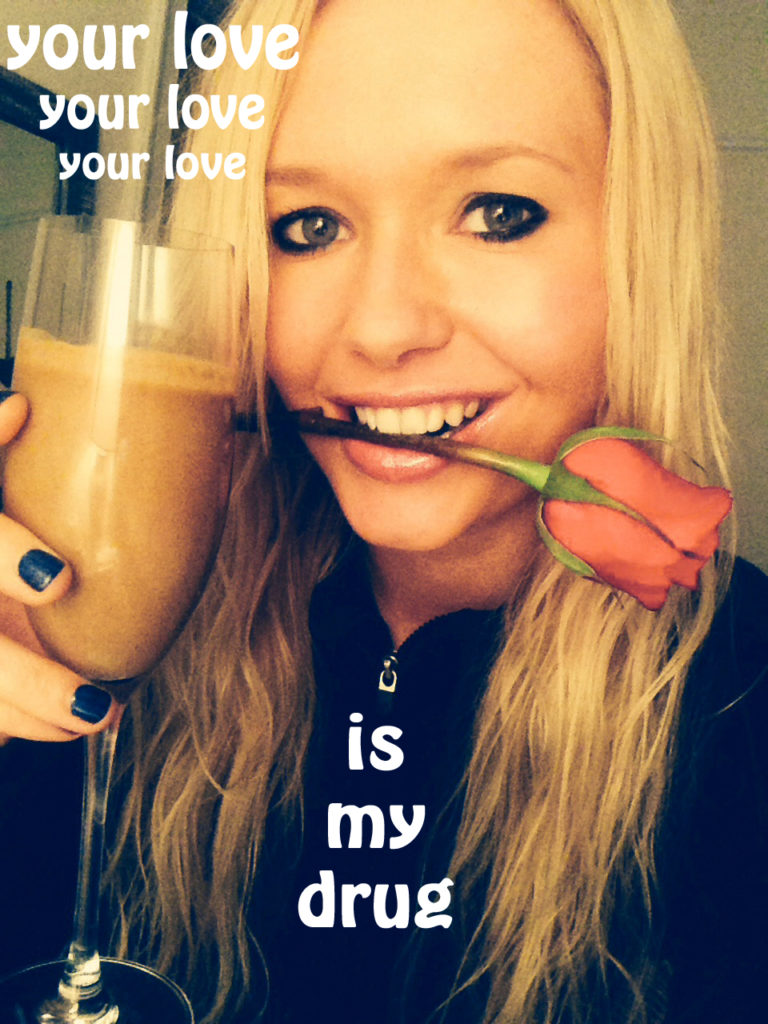 The Ultimate Aphrodisiac Smoothie
Serves 2
ALL INGREDIENTS ARE KNOWN AS POWERFUL APHRODISIACS. Make at your own risk!
1 cup almond milk
1 cup water (or another cup of almond milk if you want it to be creamier)
3 figs (I used dried figs but if you can find fresh ones when they are in season, go for it!)
1/4 avocado
1/2 tsp fresh ginger, chopped into tiny bits
2 tbsp cacao powder
2 tsp maca powder
1 tsp raw honey
1/2 tsp cinnamon
1/2 tsp vanilla
teeny, tiny pinch of cayenne
Blend in Vitamix or blender (if you aren't using a high powered blender you might want to soak the figs first to soften them up).
A note on the figs: I originally got black mission dried figs (pictured above). Then I found Turkish figs, which were softer and even more delicious and smoothie-friendly. So, just use whatever figs you can get your nutty paws on. :)
Drink. Buzz hard like a lovesick crackhead.

So I got a question…do you wanna have a slumber party in my basement?