Last week I teamed up with Under Armour, Glam Media, and a group of other bloggers in NYC for a super awesome event at the Exhale Spa at the Gansevoort.
The event was in celebration of Under Armour Women's "What's Beautiful" program – they are setting out to redefine the female athlete by encouraging women to share their fitness journeys and receive motivation, free gear and support from Under Armour along the way.
When we showed up at Exhale Spa, we were outfitted with new workout clothes from the Under Armour Women's line.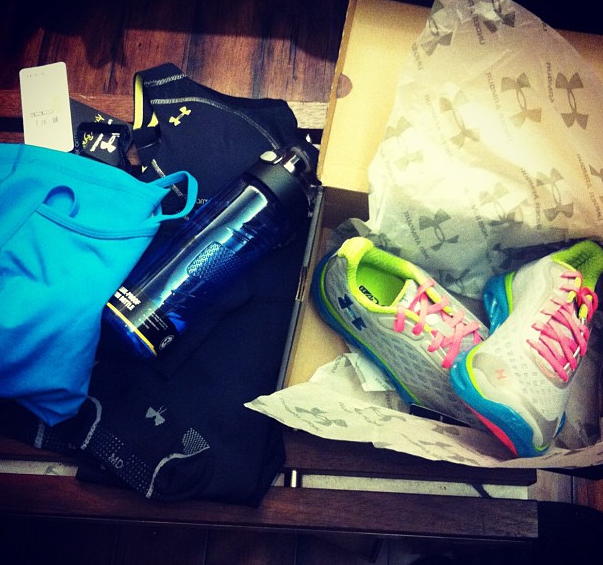 Here's what the outfit looked like when I put it on: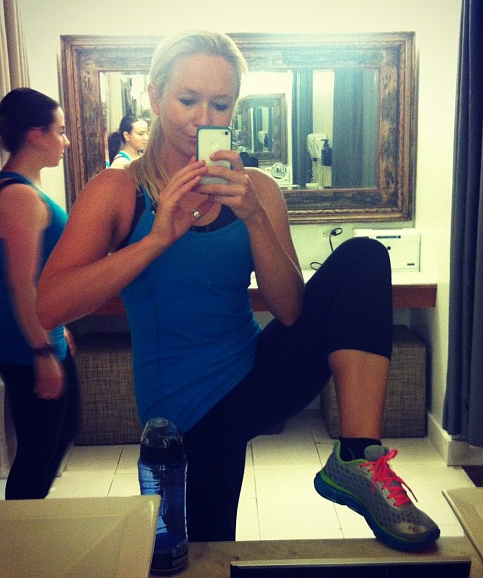 We all got sports bras, tank tops, pants, shoes, socks, water bottles and gym bags. Not too shabby, I know…I was excited and grateful.
My favorite items:
Under Armour Spine RPM Running Shoe (pictured above): According to Under Armour, "this shoe delivers the sturdiness of a stability shoe with the weightlessness of a distance shoe. How? We took a dual density foam chassis and carved out the bulk to create an ultra-light, ultra-responsive mile eater that actually mimics the human spine."
Honestly, I don't know what a lot of that means, but the shoes look cute and they are really comfortable. So…win.
StudioLux Tight Capri (pictured above): These pants felt awesome and will be perfect for yoga. Under Armour says, "with the supportive but super-breathable StudioLux™ fabric, hidden key pocket, and
body slimming construction, these capri pants check all the boxes for the best-pants-in-the-world award."
Shatter Tote: This bag is seriously awesome. It's huge so it holds all my stuff when I'm trekking around cities and going to yoga conferences.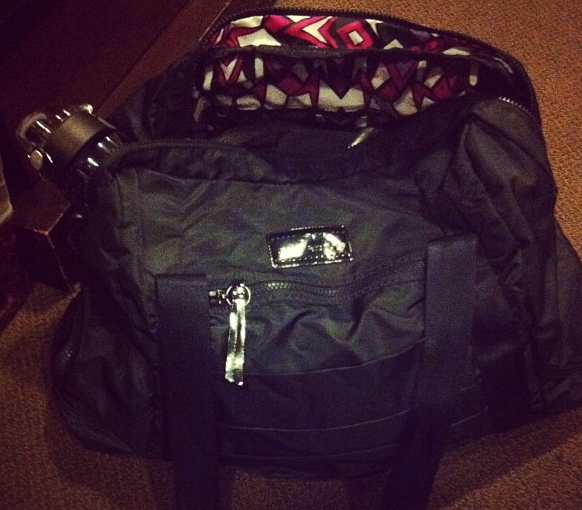 We all wore our sweet Under Armour clothes for a bootcamp at Exhale, which was sweaty and tough – definitely not the kind of class I'm used to taking, but pushed me out of my comfort zone. :)
Overall it was a really fun event, and I loved the message behind Under Armour's "What's Beautiful" campaign. According to the rep that was there from Under Armour, they want to empower the woman who wants to live a healthy lifestyle. Yay!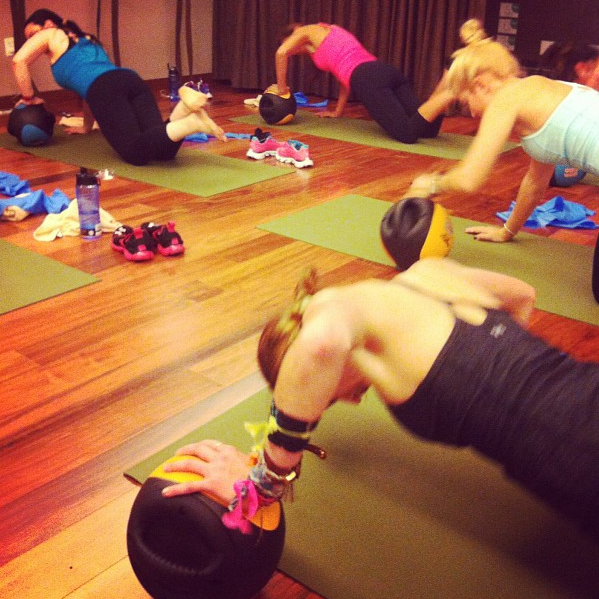 The Under Armour What's Beautiful community is growing by the minute and the women in the challenge are seriously bringing it. Check them out! Set your own goal. Crush it. And the 10 women with the most epic journeys will win a trip to Florida to the Under Armour Women's Camp Sweat where you will train with the best.
Disclosure: Compensation was provided by Under Armour via Glam Media. The opinions expressed herein are those of the author and are not indicative of the opinions or positions of Under Armour.