Hey, guys, I can't believe I haven't blogged about this yet!
Gabby just released this incredible Universe Has Your Back Deck, with 52 inspirational messages from the book to help you transform your fear into faith. All the artwork was created by our very talented friend Micaela Ezra, and it's definitely the most beautiful deck I've ever seen.

I just ordered 2. One for me and one to give as a gift.
I felt a tiny sting when I had to change my address in Amazon from NYC to San Diego, and saw that the free Prime shipping option changed from 1 day to 2 days. 10 years in NYC conditioned me for instant gratification. But…I'm trusting that it's all happening in divine timing. ;)
This is one of the cards I pulled when I was at Gabby's house using her deck recently: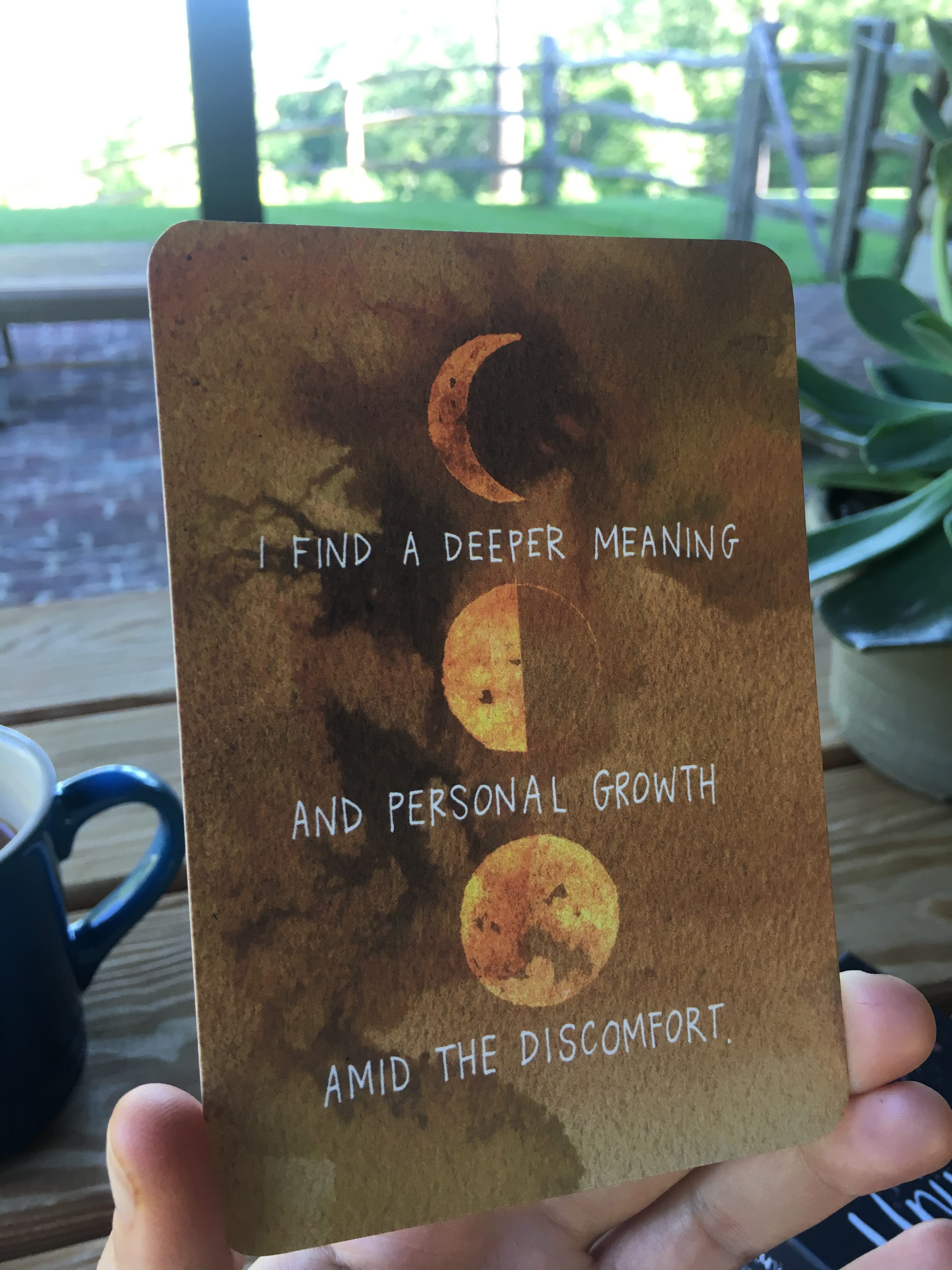 From Amazon:
This inspiring 52-card deck offers spiritual guidance to help you find strength when you are down, synchronicity and support when you are lost, safety in the face of uncertainty, and joy in all circumstances. Now it is in your hands. Surrender to the guidance that the cards provide, practice patience and peace, and trust that the Universe has your back.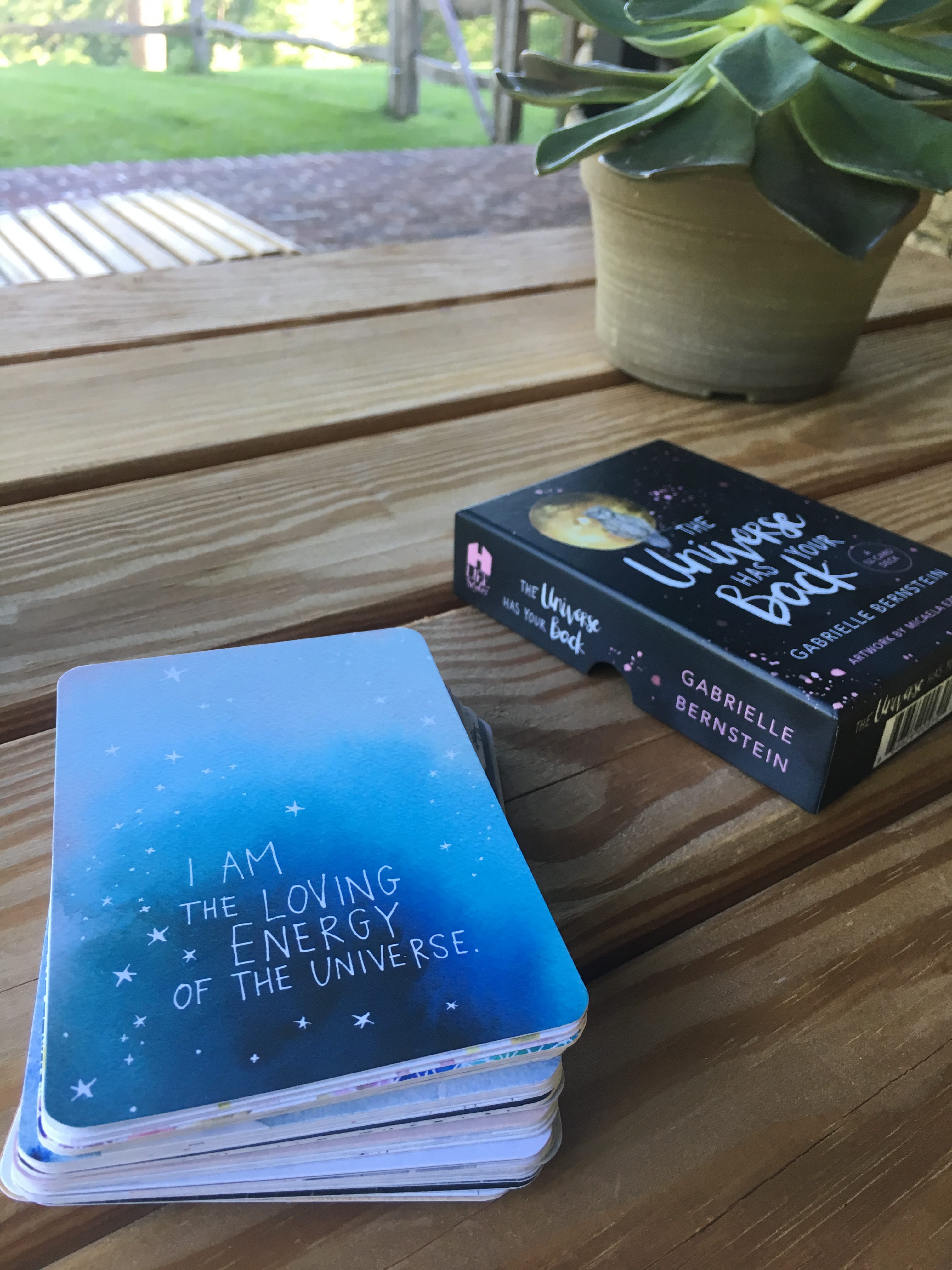 So beautiful! Congratulations Gabby and Micaela, on this awesome collaboration.
I'm excited to get my decks in the mail and figure out who to give my extra one to as a gift… :)
Get your Universe Has Your Back deck here.
Love,
Jenny
photo at the top of this post is from micaela's instagram.