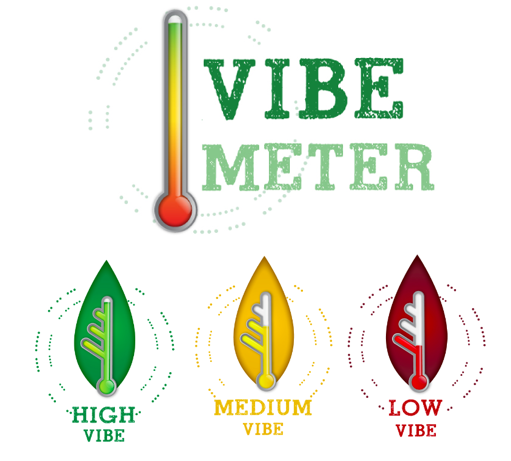 (What is a vibe?)
This week's Vibe Meter is on a topic that people have been asking me about a LOT lately. It's also something really near and dear to my heart, because I've had a seriously up and down relationship with coffee for years now. There was a time when I was 24 years old and drinking multiple – I'm talking MULTIPLE multiple – Venti iced coffees from Starbucks every day (with soy milk and 3 packets of Splenda, could I BE any more #lowvibe?) There have also been times in my life where I've given up coffee for over a year, and times (like now) when coffee has come in and out of my life as a relatively moderate habit.
Caffeine is a drug, and it's one of those things that can become a slippery slope for a lot of people, especially those with more addictive personalities. I often call coffee "my abusive lover" because it makes me feel SO INCREDIBLY GOOD sometimes, and then all of a sudden it starts to ruin my life and I have to give it up again. Don't ask me if I'm exaggerating, I'm not.
Here's the thing. It would be really easy for me to just label coffee as low vibe. It can cause anxiety, interrupted sleep, dehydration, adrenal fatigue, caffeine addiction, etc. When you drink coffee and you're tired, your body is dipping deep into energy reserves to keep you going, which can lead to eventual burnout and a reliance on more caffeine to stay awake and alert. This is a pretty miserable cycle to be in.
But here's the other thing. If you don't abuse coffee, you pick a high quality coffee and you don't load it with sugar, artificial sweeteners and dairy, it can be a totally different story. If you have a cup of organic, fair-trade coffee or espresso and then let it go and don't rely on it all day long to give you energy, I think it can actually be a really nice part of life. There may also be some health-promoting benefits to drinking coffee.
That being said….what's my verdict on the vibe of coffee?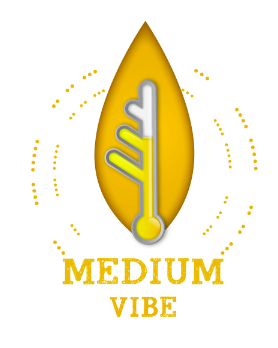 I believe coffee is medium vibe.
If you choose to drink it, coffee is one of the most pesticide-sprayed crops out there, so please be sure to choose organic!
Now I want to hear from you!! I know you have an opinion on this.
VOTE ON THE VIBE:
[socialpoll id="2178970″]
Leave a comment and tell me why you voted the way you did. Do you drink coffee? Why or why not? What has your experience been with it? Have you been able to cultivate a high vibe relationship with it? I love a good vibe discussion! :)
Jenny Sansouci, Resident Vibe Critic