Hey everyone!
Wow, I didn't expect it to be so difficult to pick a winner for the Vitamix Giveaway. The entries were so incredible, I could hardly pick just one!!! But I had to, because that's the way life works.
For those just joining the party now, I asked people to post their favorite smoothie ingredient on instagram to win the Vitamix.
First off, I want to say thank you so much to everyone who entered. I was so astonished by your creativity. You guys are so freaking COOL it makes me want to cry. For real. And it was just so much fun to have us all collaborating on this….I can't wait to try all of your smoothie ingredients. For anyone who wants to check out all the entries, search the hashtag #healthycrush on instagram.
Drumroll please…after a ton of debating over which one to choose, the winner of the Vitamix is…..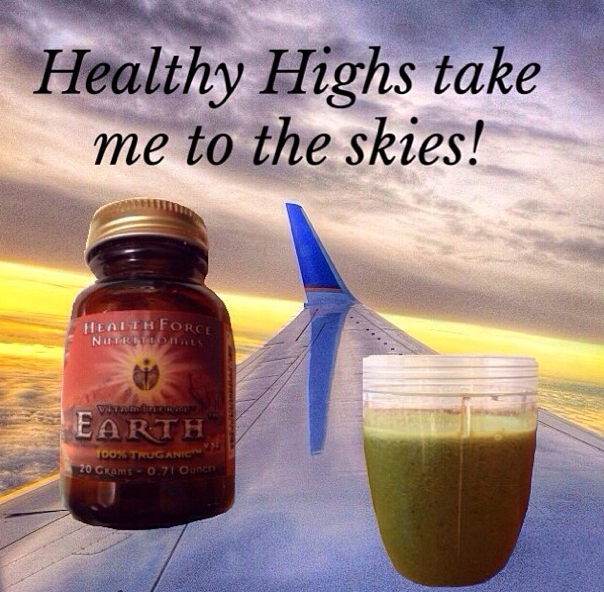 Why I chose this entry:
Her favorite smoothie ingredient is Vitamineral Earth, something I've never tried!! So I love that she introduced me to something brand new.
In her description, she told her "healthy highs" story. This, my people, is EXACTLY WHY I do the work that I do. This story makes my soul squeal!!!!
"Vitamineral Earth Powder is my healthy crush that gives me my "healthy high" without the crash. I used to be horribly addicted to coffee, energy drinks, and anything that could keep me awake. I never slept, was constantly nervous, developed an irregular heartbeat, and my health was terrible. Once I started replacing my caffeine with healthy alternatives that really nourished my body, I found that I had much healthier, sustained energy. Now I drink green smoothies with Vitamineral Earth daily and I haven't touched an energy drink in years."
She taught me, and the rest of her instagram followers, exactly why Vitamineral Earth can be so nourishing.
"This superfood powder packs so many of my favorite herbs into one bottle-the ingredient list kind of blows my mind. I love that it has herbs that are both energizing and grounding: it's all about balance! To name just a few ingredients- it contains astralagus (great for immune function), ginger, dandelion root (amazing for kidney, liver, and digestive health), sprouted flax seeds, sprouted chia seeds, watercress, and my favorite, Shilajit mushrooms!!! Shilajit contains over 80 minerals and fulvic acid which assists in the removal of toxins, improves nutrition to cells and helps restore electricity to the blood. It is an Ayurvedic mineral herb which translates to "the conqueror of mountains and destroyer of weakness."
She gave us her smoothie recipe. "2 tbsp Vitamineral Earth, 1 handful kale, 1 handful collard greens, half an apple, handful of chopped cucumber, 1/2 a banana, 1 cup of water or coconut water."
Her picture is super creative!
Congrats, Lizzie May!! Thank you for sharing this with me, and with everyone. You ROCK!!!! I can't wait to see what smoothie recipes you come up with in your new Vitamix!! You'll also receive a copy of Best Green Drinks Ever to help you get started!
Purchase Lizzie May's favorite smoothie ingredient: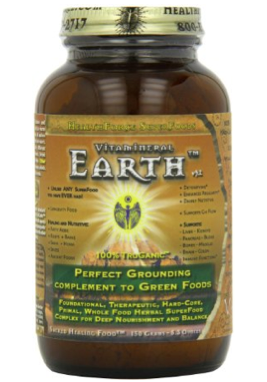 Now, check out some of the other awesome entries. These are so good!!! I love you guys!!!! *tears*
If I didn't list yours, it's because I just didn't have time to add everyone's here. BUT YOU RULE!!!!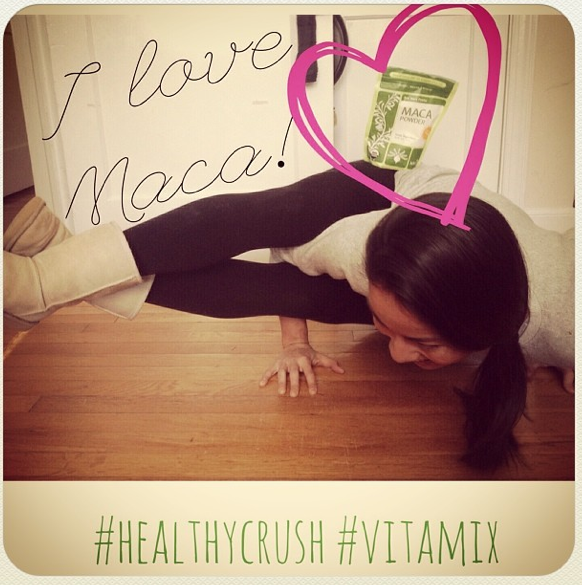 From @k8k143: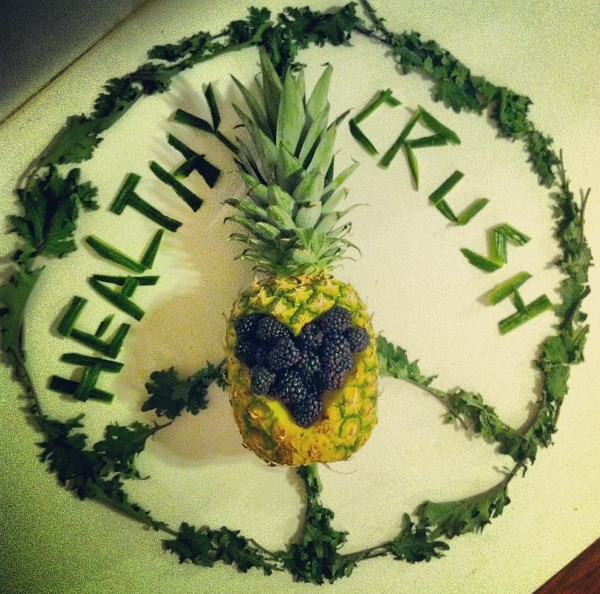 From @almartinez7509: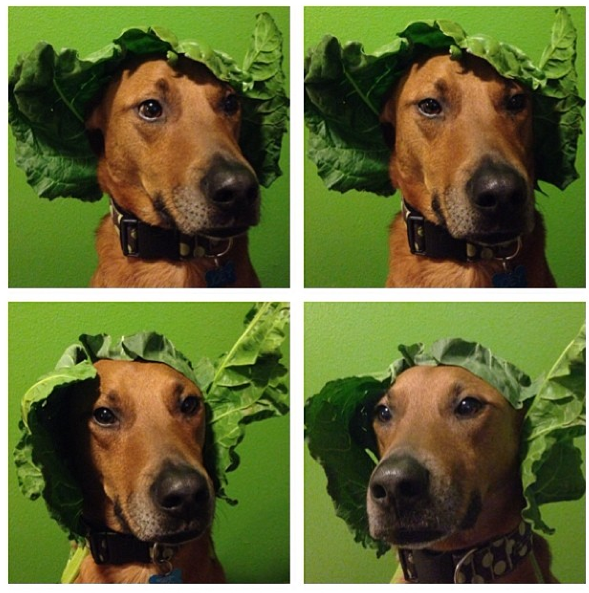 From @sodzohealth: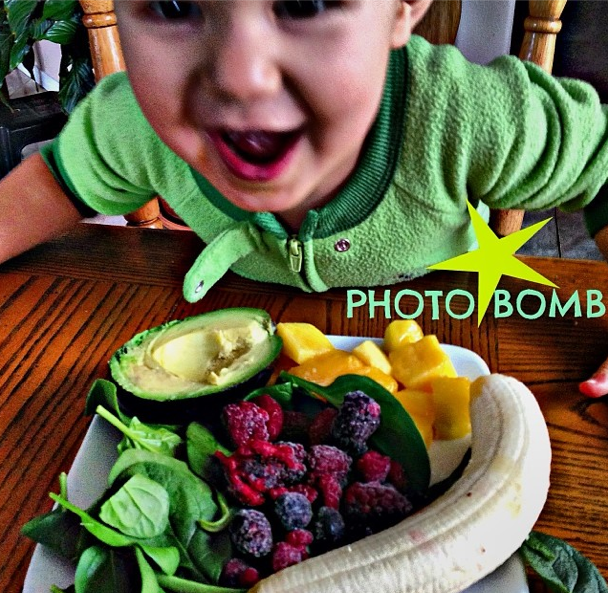 From @stephaniekirylych: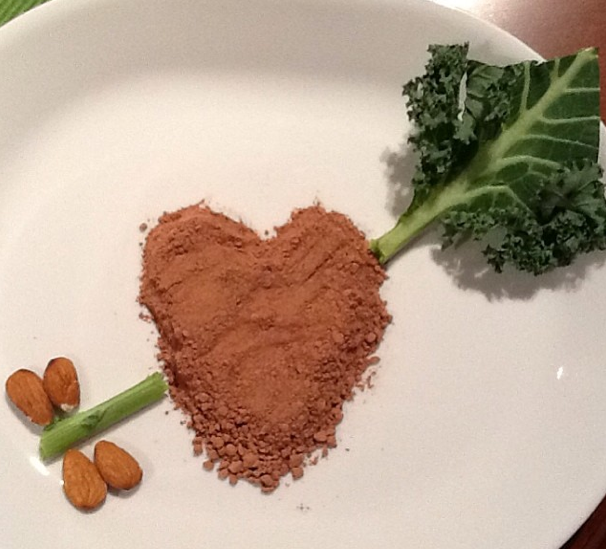 From @caffeinatedcupcake: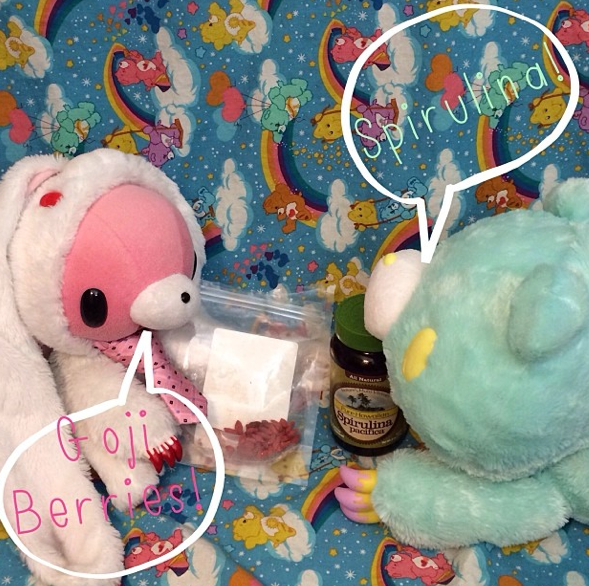 From katness80: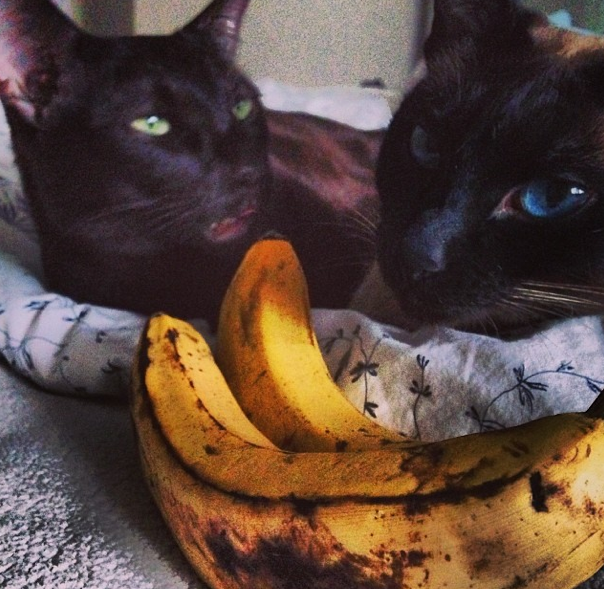 From @adesai4: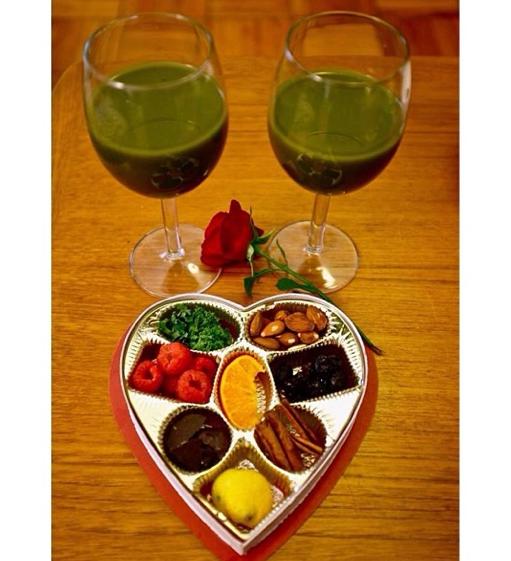 From @thewellnessmaven: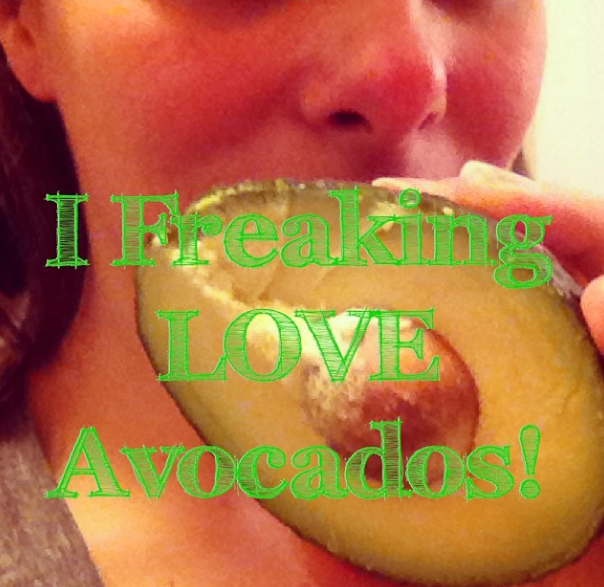 From @sdeckard14 (omg):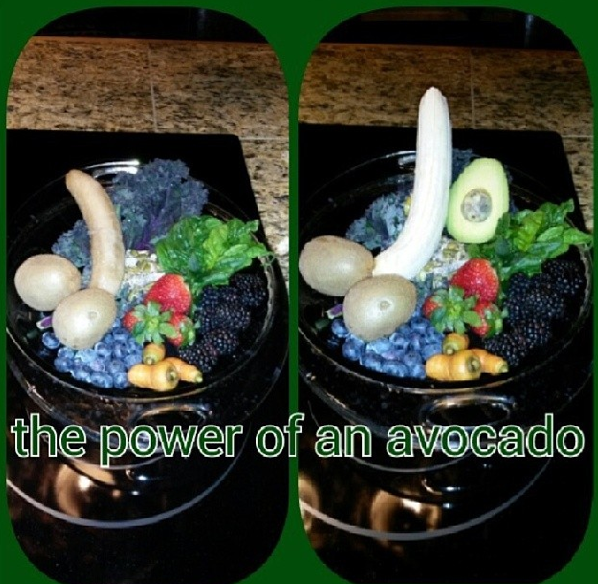 From @bonny_burke: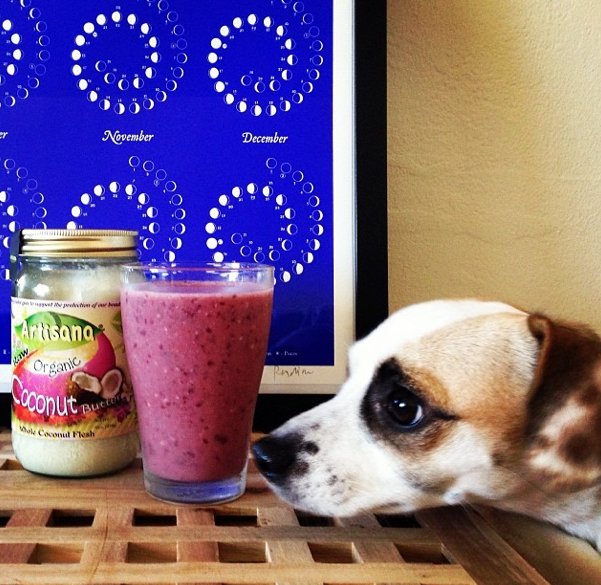 From @pschneider: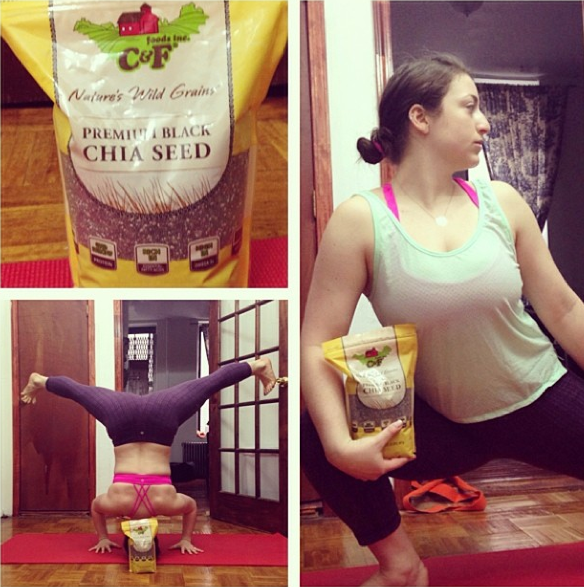 From @trulyyogabysarah: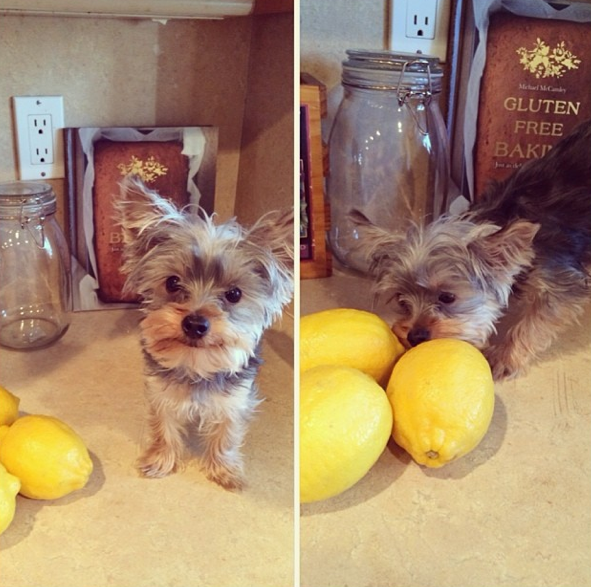 From @rachelglick: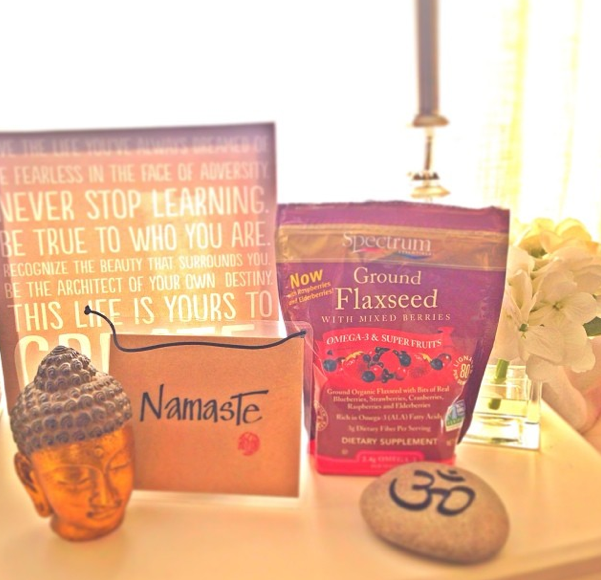 From @vvela81: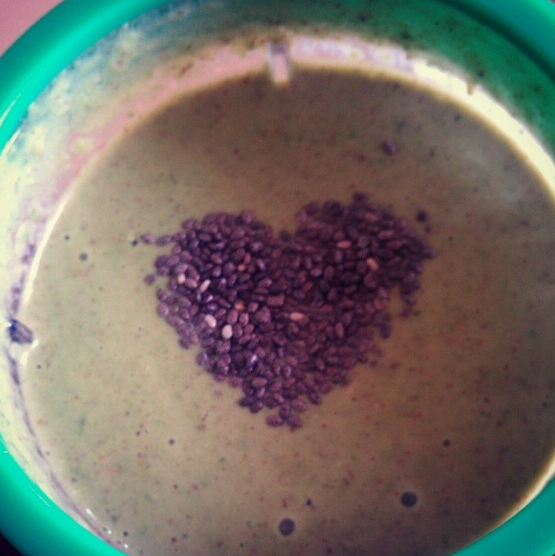 And last but not least, 2 AMAZING videos!!! (you may have to watch this from a smartphone, I couldn't open the videos on the web)
From @kelseymech: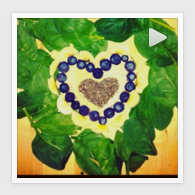 From @eirenm: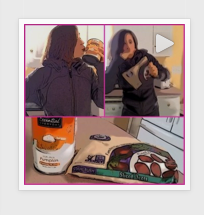 Thanks again to everyone who entered, and congrats again to Lizzie May for winning a Vitamix and copy of Best Green Drinks Ever!!!
I can't wait for the next contest…you guys are way too much fun. :)