Yoga, music, good food, green juice, gorgeous mountain scenery, good vibes all around….that's what it was like to be at the Wanderlust Festival in Vermont.
From June 21-24,  lovers of awesomeness gathered at Stratton Mountain to celebrate life through yoga and music. I had the incredible experience of being a Wanderlust blogger with my good friends Jen & Ali. We spent our time checking out lots of different classes, writing up recaps and expressing our gratitude multiple times a day for being able to experience such a beautiful event. It was truly a magical experience. You can get all of the details by checking out the links below!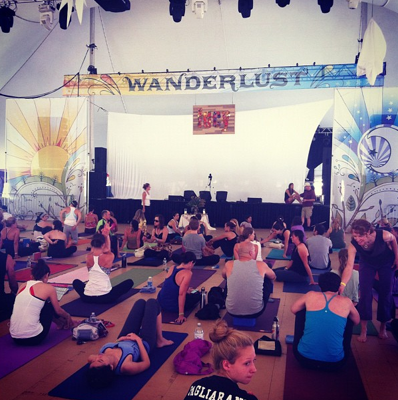 My Wanderlust blog recaps:
Kate Northrup – It's Spiritual To Be Rich

Seane Corn – Yoga For Inner Visioning
Kelly Morris – The Mantra of Samsara – I, Me, Mine
Hip Opening and Twists with Rodney Yee & Colleen Saidman

Elena Brower: Shake The Dust
Off The Mat & Into The World: Be The Change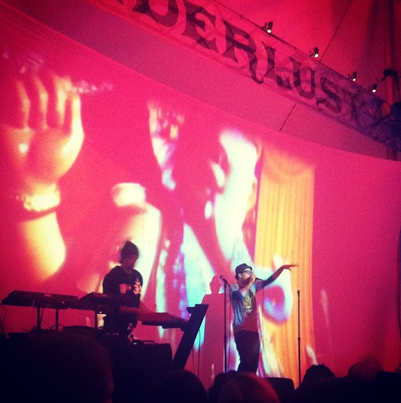 Check out these recaps by Jen & Ali:
Do You Have Space for Gratitude?
The Teacher is Everywhere at Wanderlust
MC Yogi & Amanda: Ganesh – Remover of Obstacles
Scratching the Itch of Desire with Lama Merut
Nick Ortner: Using EFT to Clear Patterns of Self-Sabotage

Cindi Lee – Breathe, Stretch, Sit, Relax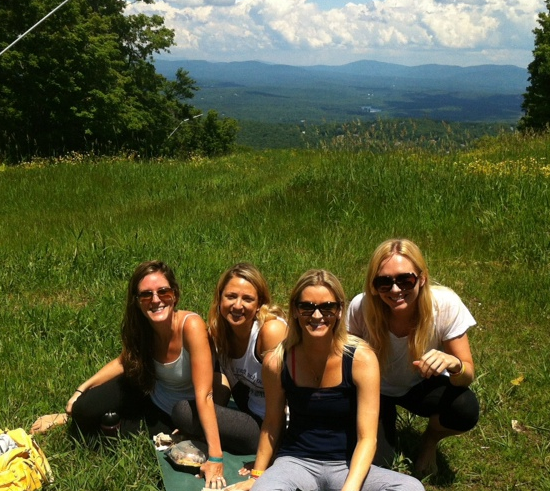 If you've got the itch to attend a Wanderlust festival yourself, check out the upcoming festivals in Colorado, California and Canada!