This week, I very excitedly launched my new mini eBook, The Burning Questions. It's had a great response so far, so I'm happy I decided to put it out into the world. I'm especially happy that I decided to go with a low price so more people could have access to the information! Exciting stuff.
The book dives into 10 of the most frequently asked questions I get as a Health Coach and nutrition blogger. In case you're curious, here are the questions I answer in the book!
I have really bad skin issues. Could my diet be the cause?

I've been trying to lose weight forever! What is the ONE diet you recommend most?

How can I eat healthier food without draining my bank account?

I'm extremely busy. How can I make healthier choices that fit with my hectic lifestyle?

Is caffeine unhealthy?

Is _____food healthy? Is it ok for me to eat _____?

I have a serious sweet tooth and don't want to feel deprived by giving up sugar. Anything you suggest?

I want to start a cleanse. What kind should I do? How many days?

What's the one thing I could START doing that would have the biggest impact on my health?

What's the one thing I could STOP doing that would have the biggest impact on my health?
And the most frequent burning questions I get…
What do YOU eat?

What products do you recommend?

What's in your kitchen?

How do you eat healthy at restaurants or social events?
I answer all of this in The Burning Questions.
Also in the book:
A full list of resources for total health and wellness (books, DVDs, products and more)
A "healthy changes" worksheet to help you get clear on your next steps
$4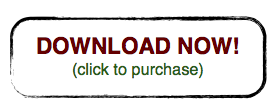 So fun! I know.  Here is some of the feedback so far:

"I just downloaded your e-book…I think it is very enticing the way you open up about personal things (ie what's in your fridge)  — it humanizes you. Sometimes i think people view health/wellness coaches as "having it all figured out" and this lets people see you on a more personal level. I would buy if it were $10 — just saying."
"I read your ebook. Love it….Can read it in one go. Great when I need encouragement and inspiration."
"I love your new ebook! I got my copy this morning and was totally inspired by what you created."
"I just looked through your e-book. Incredible. It's beautiful, it's chock full of amazingness. WOW! You poured so much into this…The list of foods will be so helpful and the answers to your questions – they are GREAT. Can i go blast this out to everyone i know?"
Check out The Burning Questions!
THANKS, guys! You rock and I love you!