One of the speakers at the Integrative Nutrition Mega Conference in LA last weekend was my friend and owner of Sexy Soul Wellness, Cora Poage. She spoke about intuition, and for the rest of the weekend I kept hearing people come up to her saying how incredible and inspiring her talk was. It really seemed to have an impact on a lot of people, so I wanted to share a few highlights for you guys!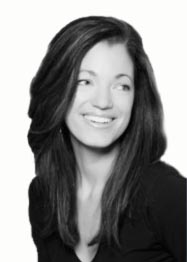 Cora says that connecting with your intuition feels like letting go of the "script" in our minds, letting go of the past and future, and trusting our inner guidance — that "quick and ready insight" that we all have at our core. When we are speaking and listening from our intuitive authentic self, we are letting go of the "fixer." I love that! I tend to have the "what's next" mentality, and have a tendency to want to always be working on things, fixing things, etc – so I really resonated with what Cora had to say.
Here are a couple of tips Cora recommends for developing your intuition:
Spend time alone
Light a candle
Play centering music
Meditate
Do the Artist's Way Morning Pages (journaling)
Don't force words – silence allows intuition to be heard more clearly
Trust the "nudgings" we feel
She also mentioned doing "intuitive exercising" which I really loved. Intuitive exercising means do what you feel your body wants, rather than a strict forceful regimen that your mind thinks you need to do. In this way, it's easier to avoid injury and feel more "in the flow" when it comes to taking care of yourself.
Here are a couple of amazing quotes on intuition that Cora shared with us:
"You have to leave the city of your comfort and go into the wilderness of your intuition. What you'll discover will be wonderful. What you'll discover is yourself." – Alan Alda
"You must train your intuition – you must trust the small voice inside you which tells you exactly what to say, what to decide." -Ingrid Bergman
"I feel there are two people inside me – me and my intuition. If I go against her, she'll screw me every time, and if I follow her, we get along quite nicely." – Kim Basinger
Thanks for sharing your wisdom with us, Cora. :)

Oh, and here's the dopest Beatles song about intuition: The Beatles – Inner Light